O hotdog has fans all over the world and, in each destination, the add-ons can vary and even generate some discussions: you eat hot dog, with or without mashed potatoes? With peas or straw potatoes? With ketchup or mustard? Or with everything together?
From the simplest ones, found at children's parties and June, to countless possible combinations, the houses specializing in hot dogs had a "boom" and became a mandatory point for those who love the snack.
They are sausages, seasonings, breads and differentiated complements, industrialized or artisanal, that seek to please all tastes – without any arguments. Everyone chooses what they like best.
At the hot dog day celebrated on September 9, we separated five places of Sao Paulo that focus on the classic bread and sausage sandwich:
The Dog Haus
A little door at Itaim Bibi began to win over hot dog lovers in 2013. One of the first places in São Paulo specialized in snacks, the The Dog Haus was raised by four brothers and a mother who are passionate about gastronomy and eating well.
The house has grown over the years and today has an average of 15 different snacks on the menu, served in naturally fermented baguettes or milk bread. The customer can choose between pepperoni sausage, lamb, beef, veal and veggie.
It ranges from the more elaborate ones, such as Bacondog (R$ 34), with beef sausage wrapped in bacon and partially caramelized with apple syrup, coleslaw (cabbage salad) and american bbq, to ​​the simplest, such as the Walt Disney Dog. (R$ 23), classic Disney hot dog with mayonnaise, ketchup and mustard on a soft roll.
Rua Bandeira Paulista, 400 – Itaim Bibi – Tel: (11) 2361-7189 and (11) 2361-4725 and Rua Itapicuru, 708 – Perdizes / Opening hours: Monday, from 5:30 pm to 10:30 pm; Tuesday and Wednesday, from 12 pm to 3 pm and from 4 pm to 11 pm; Thursday and Friday, from 12 pm to 3 pm and from 4 pm to 4 am; Saturday, from 12 noon to 4 am; and Sunday, from 11:45 to 24:00.
hot pork
the chefs Jefferson and Janaina Rueda opened in early 2018, in downtown São Paulo, the Hot Pork, a house specializing only in hot dogs.
With all the ingredients made in-house, from the ketchup to the sausage – without preservatives, emulsifiers and colorings – there are just two hot dog options: the traditional one with 100% free-range pork sausage, artisanal potato bread, pickled red onions. and cucumber, tomato ketchup with apple and house mustard with lemon mayonnaise (R$ 34), or the vegetarian one called "Not Pork", with tofu and mushroom sausage, pickled red onion and cucumber, tomato ketchup with fermented apple and mustard with tucupi and lemon mayonnaise (R$ 34).
Rua Bento de Freitas, 454 – Downtown / Tel.: (11) 9 4198-0318 / Opening hours: open daily from 12pm to 11pm.
Nathan's Famous Brazil
Last year, São Paulo gained a unit of the largest fast-food chains in the world, Nathan's Famous. Founded more than 100 years ago in the United States, the brand was installed on Rua da Consolação in a food truck.
The chain offers an unmistakable flavor with its 100% beef and grilled sausage, and among the options on the menu is the Nathan's Simples Hot Dog, only with beef sausage, mustard and ketchup on hot dog bread (R$ 18), the Hot Dog Nathan's Coney Island, with beef sausage, mustard and sauerkraut (R$ 20), and even a Brazilian version, the Hot Dog Nathan's Catupiry and Bacon, which comes with beef sausage, catupiry and crispy bacon on hot dog bread (R$ 25 ).
Rua Consolação, 3433 – Parking / Opening hours: daily from 11:45 am to 11:00 pm.
Z Dogs
If the hamburger is already the biggest hit among São Paulo residents, the hot dog could not be left behind. O Z Deli Dogs is the space specializing in hot dogs at Z Deli Sandwiches, and it only works for delivery with its own breads and sausages.
There are six ready-to-eat options offered to fans of the snack, with beef or lamb sausages, such as Bratwurst, with beef sausage, sauerkraut and mustard (R$ 25), Cabron, which comes with bacon, avocado cream, sour cream, slices of fresh jalapeño and grated English cheddar (R$32), or the Lamb Dog with lamb sausage, curd, tomato and red onion and cilantro vinaigrette (R$25).
Only delivery via Rappi.
hot rod dog
Inspired by American roads, the hot rod dog was created seven years ago and is located in the neighborhood of Mooca . Specializing in hot dogs, shakes and craft beers, the place is a place to be explored, filled with many stories in every detail of the decor.
The hot dog named after the house is made with pork frankfurter sausage, chili beans with meat, house pepper sauce, guacamole, pico de gallo and jalapeño slices (R$35.90).
There are options with mozzarella cheese, tomato sauces and pesto, as well as simpler options, just with sausage and artisan bread. Vegetarians are not forgotten and all menu options can be served with soy sausage.
Rua Guaimbé, 302 – Mooca / Opening hours: Thursday and Friday, from 6 pm to 10 pm; Saturday, from 12:00 to 22:00; Sunday, from 9:30 to 14:00.
Source: CNN Brasil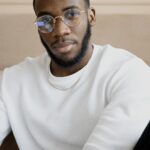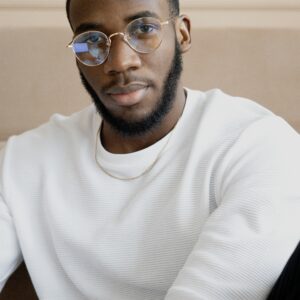 Bruce Belcher is a seasoned author with over 5 years of experience in world news. He writes for online news websites and provides in-depth analysis on the world stock market. Bruce is known for his insightful perspectives and commitment to keeping the public informed.