For historical experiment of her spacecraft impact NASA to asteroids "Awkward" in order to change its course, the famous space professor of the "Johns Hopkins" University spoke Stamatis Krimizis.
With said experiment scientists measure exactly how much it can change with such a kinetic intervention the orbit of an asteroid, in order to protect the Earth from any dangers in the future.
"It is the first time that mankind has attempted to change the orbit of a celestial body" emphasized Mr. Krimizis speaking on his television SKY and the "Today" show and explaining that the small asteroid on which the test was carried out posed no danger to Earth, but there are about 30,000 asteroids that come close to our planet and at any moment there is a possibility that one will hit us.
"It was a privilege that dinosaurs didn't have 62 million years ago and we saw what happened," said Mr Krimizis.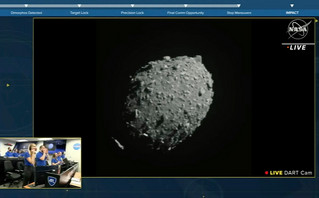 How dangerous are asteroids?
Mr Krimizis explained that the dangerousness of an asteroid directed to Earth depends on its size and that the limit is set at 140 meters.
"If it is 140 meters, it can destroy an entire city, let's say the Attica basin or London", he emphasized and added that the crucial thing is for scientists to know several years before the danger in order to be able to change its trajectory.
Source: News Beast