DJ Khaled is one of the most famous names in music right now. He is not a wildly successful record producer but also works as a radio personality, rapper, DJ and record label executive. You can hear him as a radio host at Miami-based urban music radio station WEDR and also as a DJ for the hip-hop group Terror Squad. While today, you can't hear any bop without DJ Khaled's signature singing catchphrase in it, there was a time that DJ Khaled was struggling to make a name for himself in the industry. Read all about DJ Khaled's life and the path that he took that led him to becoming a millionaire and creating a hefty net worth of millions.
How he developed an interest in music
DJ Khaled was born Khaled Mohamed Khaled on November 26th 1975 in New Orleans, Louisiana. His parents were Palestinian immigrants who had moved to the United States. Showbiz was always a part of Khaled's family. His brother Alec Ledd is an actor while his parents were Arabic musicians. So it's really no surprise that the musical bug hit Khaled early on in his life too. He developed an intense interest in soul music and rap, an interest that was supported and furthered by his parents. Khaled got his first taste of a musical career by his job at a local record store which helped him lay the foundation for his future in music.
The beginning of his musical career
Khaled first gained popularity in the music scene in the early 1990s with this stint as a DJ on the Miami Hip Hop radio station 99 Jamz. His skills led the Terror Squad to hire him as their own DJ. After producing some records with Terror Squad, Khaled then went on to curate albums on his own. His debut studio album "Listennn..The Album" was released in 2006 followed by other albums like "We The Best" in 2007, "We Global" in 2008, "Victory" in 2010, "We the Best Forever" in 2011, "Kiss the Ring" on 2012, "Suffering from Success" in 2013, "I Changed A Lot" in 2015, "Major Key" in 2016," "Grateful" in 2017, and "Father of Asahd" in 2019.
Shooting to fame and Legal Trouble
However one of the most famous songs of his career was released in 2010 called "All I Do Is Win" which featured vocals by Rick Ross, Ludacris, Snoop Dogg and T-Pain. Its popularity with the masses led to the song being certified three times platinum by the RIAA. In 2018 he opened for Demi Lovato's Tell Me You Love Me Tour. Besides having a pretty successful musical career, Khaled has also spent some time on the New York Times Best Seller List for his book "The Keys" in which he talks about stories from his own life and shares his opinions. Khaled has also starred in numerous movies including Spies in Disguise, Pitch Perfect 3 and Bad Boys for Life.

In November 2018, Khaled found himself in hot water with the SECP. He had to settle for $75,000 with the Securities and Exchange Commission for failing to disclose payments that he had accepted from issuers of an initial coin offering. This was in regards to a $50,000 personal promotional payment from cryptocurrency firm Centra Tech Inc. The founders of the firm had been indicted earlier in May 2018.
Personal Life
Khalid and his wife Nicole's son Asahd Tuck Khaled was born on October 23rd 2016. He streamed the birth of his child live on his Snapchat account. He was blessed with a second son with Nicole on January 20th 2020.
What is DJ Khaled's Net Worth?
DJ Khaled earned $30 million between September 2017 and September 2018. This money came from tours, productions and most importantly endorsements. He has or had deals with companies like Ciroc, Apple and Weight Watchers. He earned $7 million in 2014, $8 million in 205, $15 million in 2016, $24 million in 2017, $27 million in 2018, $39 million in 2019 and $35 million in 2020 till now.

In 2017, DJ Khaled purchased a house in Mulholland Estates which was previously vacated by Robbie Williams for around $9.9 million. In 2018, he purchased another home, this time a Waterfront in Miami for $25.9 million. He also has an extensive car collection that contains Rolls-Royce Wraith, Rolls-Royce Ghost Series II, Maybach, Range Rover Sport BMW M3, Rolls-Royce Dawn and a Cadillac Escalade. As of this moment, DJ Khaled's net worth is valued to be around $75 million.
Disclaimer:

All of the information mentioned above has been taken from the following sources.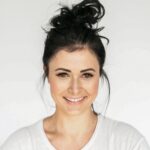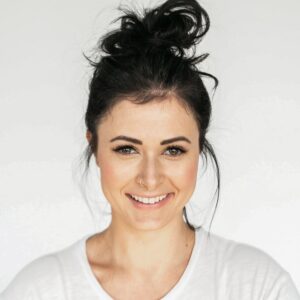 With 6 years of experience, I bring to the table captivating and informative writing in the world news category. My expertise covers a range of industries, including tourism, technology, forex and stocks. From brief social media posts to in-depth articles, I am dedicated to creating compelling content for various platforms.