Constant investments in innovation and environmental quality control have led Eldorado Brasil to achieve notable results in the management of natural resources, in line with its production records. "The company was designed to be sustainable, committed to conserving the environment by adopting best practices in all its activities. Because there is no other way to work", says Fabio de Paula, Sustainability manager. "In addition to an ethical obligation, good management of natural resources is a business strategy that adds value to the company, which is why we have projects to enhance the benefits generated by plantations. Operating responsibly is a premise for long-term business continuity, since its main raw material, eucalyptus, depends on healthy ecosystems. Furthermore, we want to leave a positive legacy in the communities where employees and partners work and live."
Sustainability in all processes
At the company, sustainable practices permeate all production stages, from eucalyptus cultivation to cellulose production, reflecting its commitment to the responsible management of natural resources, with respect for nature and Human Rights.
De Paula emphasizes that everything is proven by certifications and green seals recognized nationally and internationally. "For example, in forestry, the company adopts responsible forest management techniques, including monitoring fauna and flora, which demonstrate the benefits of planted forests for preserving biodiversity and reducing global climate change. In the industrial process, Eldorado continually invests to increase operational efficiency, reducing energy consumption and waste disposal. The concern with environmental conservation also extends to logistics and distribution, which has a multimodal network, which reduces environmental and road risks and greenhouse gas emissions, in addition to increasing transport efficiency, with lower costs" .
Full attention to forests
In many situations, the practices adopted by Eldorado Brasil go beyond legal requirements. There is special attention to agricultural defense legislation, with actions that guarantee the health of plants, the identity, quality and hygienic-sanitary safety of the areas, as well as the suitability of inputs and services used in forests. De Paula says that other practices in this sense involve:
Environmental aspect and impact matrix to assess how your activities and services can affect the environment. This tool helps to identify potential positive and negative aspects and impacts, allowing preventive measures to be adopted to minimize or eliminate the negative impact and enhancing measures to maximize the positive impact.
Periodic assessment of natural resources, such as water quality, the conservation status of flora and fauna and the status of its assets. This ensures that any significant changes are identified and addressed promptly.
Monitoring of conservation areas in their forestry operations, using sample plots and satellite images. This allows for effective monitoring of the status of these areas and helps in making data-driven decisions.
Commitment to not converting native forests to other uses, such as eucalyptus forestry. This is fundamental for the conservation of biodiversity and the maintenance of natural ecosystems.
Monitoring of fauna and flora
At Eldorado Brasil, environmental management is continuous. The maintenance and sustainable use of existing natural resources and the contribution to improving the environmental conditions of areas under forest management are the company's objectives and are, in parallel, linked to the principles and criteria of forest certification.
"We have a robust Environmental Monitoring Plan that goes beyond what is legally required, with the main objective of understanding and conserving biodiversity and, at the same time, developing programs to maximize the benefits generated by our forestry management, logistics and industrial activities. That's why we work with specific indicators and programs that aim to monitor the restoration of historically degraded areas – prior to ownership and management – ​​located in areas of permanent preservation and legal reserves. One of them is the species diversity indicator, through which the 117 thousand hectares of conservation areas maintained by us are monitored on a sample basis, including species identification, population monitoring and impact analysis", explains De Paula.
Among the areas preserved by Eldorado Brasil are 1,300 hectares of High Conservation Value, in Selvíria (MS). This place has exceptional characteristics due to the presence of important environmental attributes, being a refuge and reproduction for animals and vital in preventing floods, regulating the flow of water courses and maintaining water quality. There, 865 species of fauna and flora were identified, including those threatened with extinction, such as the tapir and the giant anteater.
Eldorado Brasil's programs and actions aim to maximize the benefits generated by forestry plantations and minimize possible negative impacts resulting from our forestry operations. "In this way, a matrix was established with methods and criteria for identifying and evaluating aspects and possible environmental impacts of products, activities and services in the company's forestry processes", says the company's sustainability manager, who highlights the following measurements:
Indicator Phytosociological Survey: carried out every five years to verify potential impacts on the flora or any changes relating to the natural remnants of environmental conservation areas. During monitoring, the maintenance and evolution of species diversity in environmental conservation areas was identified, that is, confirming environmental protection.
PRADA Monitoring Indicator (Degraded Areas Recovery Program): uses the phytosociological survey to evaluate the evolution and any changes regarding the recovery of areas historically degraded by activities prior to the company and linked to PRADA information, filed with environmental bodies. The results highlight the evolution of assisted regeneration.
Wild Fauna Indicator – Mastofauna and Avifauna: checks possible chases linked to forest management, evaluating the dynamics of fauna in the natural areas of the company's farms. Since 2017, the company has been monitoring eight of its properties using camera traps. The most common mammal fauna species are the tapir, agouti, tayra, white-eared opossum, peccary and peccary. It is worth highlighting the occurrence of species threatened with extinction, such as tapir, swamp deer, peccary, giant armadillo, giant anteater and capuchin monkey.
The creation of ecological corridors – planting eucalyptus interspersed with native formations, which creates a mosaic of vegetation – in Eldorado's areas of influence results in an increase in vegetation cover and enables the conservation of natural resources and biodiversity. Thus, rare, endemic and endangered species are preserved and can roam or inhabit certain areas without being disturbed.
By caring for species at risk, Eldorado helps maintain the ecological balance in the areas where it operates, favoring the perpetuation of species. Highlight is the monitoring of medium and large mammals, which occurs with the use of camera traps. The use of this system for long-term sampling provides precise information about the conservation status of specific areas, which is essential for the company to anticipate its preservation actions.
"Continuous monitoring of fauna and flora allows Eldorado to identify strengths and opportunities for improvement in relation to our forest management, respond assertively to potential negative effects of operations and implement prevention and protection measures whenever necessary. Thus, we make informed decisions about the management of protected areas and the creation of more effective conservation programs. This continuous monitoring of biodiversity provides an increasingly detailed understanding of the presence of different species of animals and plants in our forests. Thanks to the use of innovative technologies and the expertise of our team, we can ensure the conservation of species and the integrity of the environment for current and future generations", concludes De Paula.
Regarding the Eldorado Brazil : one of the largest cellulose companies in the world, it was opened in 2012, in the city of Três Lagoas (MS), and produces more than 1.8 million tons of cellulose per year. They hold all international quality seals, have more than 5,300 employees and export their production to more than 40 countries.
Source: CNN Brasil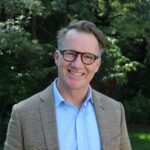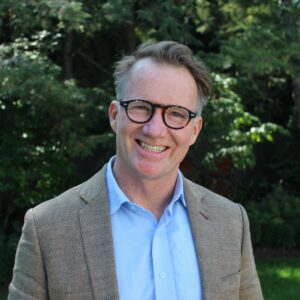 I'm James Harper, a highly experienced and accomplished news writer for World Stock Market. I have been writing in the Politics section of the website for over five years, providing readers with up-to-date and insightful information about current events in politics. My work is widely read and respected by many industry professionals as well as laymen.