The world desperately needs water. Drought and rising temperatures threaten to affect almost every major sector of the economy — from energy to agriculture and shipping.
The markets are taking notice. The S&P Global Water Index, which tracks 50 companies around the world involved in water utilities, infrastructure, equipment and materials, has outperformed the S&P Global Broad Market Index by more than 3 percentage points per year since its inception in late 2001. So far this year, the Global Water Index's return has been nearly 5 percentage points higher than the S&P Global BMI.
The big picture: Europe is suffering the worst drought it has seen in at least 500 years, after sweltering temperatures led to thousands of deaths in Germany, the UK, Spain and Portugal. European rivers have reached record low water levels, interfering with agricultural and energy production as well as transport.
The level of the Rhine dropped so much that transport had to be severely reduced, causing supply problems in Switzerland and Germany. Yields of major crops are expected to decline by at least 10% to 20% due to water restrictions.
This is not the only region in the world struggling with water scarcity. A drought that has engulfed the southwestern United States since 2000 marks the driest 22 years in the past 1,200 years, according to a UCLA-led study.
The American Farm Bureau Federation suggests yields could drop by as much as a third this year compared to last year because of drought and extreme heat. Climate change can make these extreme droughts a common occurrence.
A report by the United Nations Intergovernmental Panel on Climate Change last year found that droughts that once occurred only once every 10 years in certain regions are now happening about 1.7 times a decade, on average. If the Earth warms another 2 degrees Celsius, the rare occurrences will occur about 2.5 times per decade.
What this means for markets: The stress on public budgets will make it difficult for governments around the world to tackle problems of access to water and droughts on their own. Public companies are increasingly likely to be part of the solution, and analysts predict opportunities for growth.
"As these demands for fresh water increase, companies involved in water-related business activities are expected to grow in the years to come," wrote Tianyin Cheng, senior director, S&P Dow Jones Indices.
Recent reports from the World Economic Forum estimate the global water industry at $483 billion by mid-2022. Investors want to be a part of it: 23 water funds have been launched in the last five years, with a total of $8 billion in assets, according to Morningstar data.
Common holdings in these funds include utilities like American Water Works Company (AWK), Georg Fischer AG, a Swiss company working on safe water transport, and water technology companies like Xylem (XYL), which forecast revenue growth of around 5% per year until 2025.
Consolidated Water (CWCO), which recycles wastewater into drinking water, is also being watched by analysts. Its stock is up 52% ​​this year, while the broader S&P 500 is down nearly 19% over the same period.
On the other side of the equation are companies that deplete water resources and fail to address drought as a critical issue for their business operations. A recent review of the environmental disclosure platform CDP and Planet Tracker, a think tank nonprofit, showed that listed companies could face losses of at least $225 billion in water-related risks.
Also in August, sustainability investor group Ceres announced the creation of the Valuing Water Finance Initiative, with 64 US and international investors representing a total of US$9.8 trillion in assets under management.
Investors include pension funds and asset managers such as Franklin Resources. Ceres says the fund will pressure companies to pay more attention to its impact on water quality and availability.
Participants, they say, will consider additional "escalation" measures, such as voting against directors of companies that will not make the necessary changes.
Source: CNN Brasil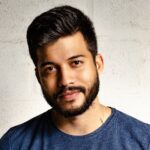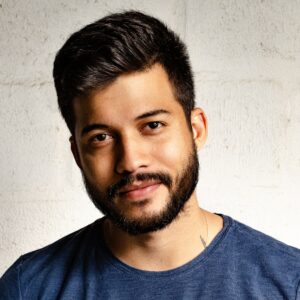 Joe Jameson, a technology journalist with over 2 years of experience, writes for top online news websites. Specializing in the field of technology, Joe provides insights into the latest advancements in the industry. Currently, he contributes to covering the world stock market.