Almost every day the Greek media deal with Turkey's bellicose rhetoric. But how likely is it to carry out its threats against Greece? Ronald Maynardous, political analyst, commentator and ELIAMEP Principal Researcher analyzes the Deutsche Welle.
Little by little, the political calendar is filling up. Now that it is known when the elections will be held in Turkey, the date of the Greek elections will be officially announced very soon. The fact that a political connection is made between the two dates proves the special nature of bilateral relations today.
According to opinion polls, Greek voters – like voters in Turkey – are mainly concerned about high prices and the economic future. At the same time, almost no day goes by without the TV channels to report in strong tones Turkey's bellicose rhetoric and the threats that the Turkish army could come suddenly overnight.
In this context, I understand the concerns of many of our fellow citizens. However, I do not share the fear that a military escalation with Turkey is imminent in the near future. In this case, I share the view of the Greek Prime Minister, who has repeatedly stated publicly that there will be no "hot episode" with the neighboring country. First in Alexandroupoli and a little later in front of an international audience at the Davos Economic Forum.
Mr. Mitsotakis' optimism is based on trust in the deterrent power of Greece's political-diplomatic and military upgrading in recent years. The new power, which was acquired among other things by investing billions in modern weapons systems, has a deterrent effect on any potential attacker. Added to this are the renewed alliances with France and the US, which are complemented by military cooperation with the United Arab Emirates and Israel.
Strong diplomatic background
Even if this is not often said publicly, all these partnerships are aimed at strengthening Greece in the event of a confrontation with Turkey. The focus of the Greek security shield remains the European Union and NATO. Both organizations are trying in their own way to prevent an escalation between Greece and Turkey. There is concern in Western capitals that a crisis may suddenly arise in the run-up to the Turkish elections. One scenario often mentioned is that Erdogan could launch an attack on a Greek island to mobilize their voters. In the background, Western diplomats are working to keep the communication channel open between Athens and Ankara with the aim of preventing such an escalation.
This category also includes the German initiative that brought the director of the diplomatic office of the Greek prime minister and the representative of the Turkish president to the negotiating table at the end of December in Brussels. Also in the Belgian capital and on the sidelines of a NATO conference, the defense ministers of Greece and Turkey are expected to meet in mid-February. It is a good sign that, according to diplomatic imgs, both sides are interested in this meeting. When US Secretary of State Anthony Blinken comes to Athens and Ankara a few days later, his message will be clear: Washington will do everything to prevent a military conflict between the two allies.
Pessimists claim that Recep Tayyip Erdogan is capable of anything. The concerns are not without basis, as the history of Turkish military operations in Syria proves. Today Ankara has many open fronts. He is highly unlikely to choose Greece, the most difficult opponent from a political and military point of view: "If Erdogan is as reasonable as I think he is, there is no point in doing a military operation against Greece until the elections. There are easier enemies, e.g. Syria" says Mustafa Aydin, a professor at Kadir Has University in Istanbul and one of the leading analysts of Erdogan's foreign policy, in an interview with a Greek newspaper. Syria is in any case an easier target, as the military operations of recent years have shown.
A potential war in eastern Turkey would divert attention from Greece and thus possibly lead to a de-escalation in Greek-Turkish relations. However, the end of tensions is not in sight any time soon. A new phase in Greek-Turkish relations can be expected at the earliest after the elections in Turkey – with or without Erdogan. Who rules in Turkey is of secondary importance here.
Source: News Beast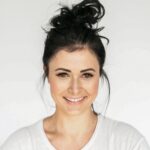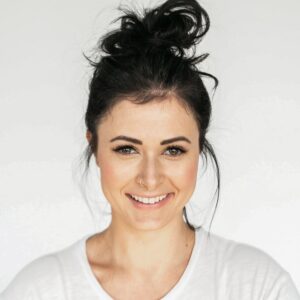 With 6 years of experience, I bring to the table captivating and informative writing in the world news category. My expertise covers a range of industries, including tourism, technology, forex and stocks. From brief social media posts to in-depth articles, I am dedicated to creating compelling content for various platforms.