- Article Top Advertisement -
Diversity in fashion: How long is the road ahead?
Fashion and our body. Two things that are inextricably intertwined, and often have a toxic relationship. Because until today it was not our bodies that determined fashion, but fashion that determined our bodies. Then a jolt has spanned the industry which has finally allowed diversity to be highlighted, both in fashion presentation and designs. A collective sigh of relief was breathed at first, but then they arose justified doubts: it's just about a facade operation or is it really in place a sustainable change in the fashion industry?
- Article Inline Advertisement 1-
The fact is that for a long time, fashion has not given us such a wealth of possibilities as in recent years. It's not just one big trend that characterizes the seasons, but many trends: everything is possible and every style has its justification. Recently, for example, very short miniskirts and very long maxi skirts have become very popular. Completely opposite, yet they are not mutually exclusive. The same goes for materials: sheer fabrics and dresses naked the red carpets dominate, while the market for fashion is growing at the same time modest fashioni.e. covering fashion that shows little skin.
To understand this, we have to look a little further back in time. A catalyst for this development have certainly been the years of the pandemic, which have changed our needs in terms of clothing. On the one hand, we have become more attentive to issues such as self-love and self-acceptance, thanks to which many different types of beauty have become more visible. This was accompanied by a truly ubiquitous variation of styles. On the other hand, a new need for comfort it has shaped consumer demand as well as designer collections. Fashion athleisures it has allowed the affirmation of rather loose and comfortable styles that adapt to our body and not vice versa.
Is the return of 90s fashion destroying the representation of different body shapes?
All this looks quite democratic and close to everyday life. But it's also a fact: When the world woke up from its pandemic drought and we were all confident that the comfort and road to greater body love we'd just embarked on so vehemently was here to stay, a new trend was already waiting in the wings: the return of nineties fashion. And with it: Low waist pantsmicro-miniskirts, thong visibly worn and short crop tops.
In other words, the kind of clothing that most who lived through the 90s felt uncomfortable with. In the Spring-Summer 2023 season, Y2K fashion will become even more dominant than before and with it the question: is not only the fashion of this decade making a comeback, but also its questionable body image? We recall that at the time i disturbances food and the fat-shaming they were the order of the day. The glorification of thin women reached its sad peak.
This, of course, puts at risk one of the main developments of the fashion industry in recent years: body diversity. Because as far as the representation of different body shapes and people is concerned, we have moved on. But if we're being completely honest, democracy in the fashion industry is still largely stuck in the last century: inclusion is far from being so obvious that it takes second place to a new megatrend that puts everything in the background.
Sure, mostly on social media we see different body shapes more often. We have to thank the Gen Z and his ease in accepting the body. Hipsters and crop tops are worn, regardless of whether the wearer is size zero, proclaimed the only correct size in the 1990s.
A new generation in the industry and everything will be fine? Unfortunately it's not that easy. There's already a countertrend on TikTok: tagline videos Is it an outfit or is she just skinny? showing curvy women copying looks of extremely thin people based on this question. In this way, the narrative that thin people are always perfect at everything is being revived. In other words, that very image that has been working to abolish for years, especially on social media, now seems to be making a comeback.
The representation of plus-size models on the catwalks is declining again
On the runways, the status quo is no less ambivalent: There are more plus-size models than a few years ago. But: while in the beginning there was a tendency to slowly develop upwards, the representation curve is currently going down again. At the fashion weeks for the Fall-Winter 2023/24 season, hardly any, if any, curvy models were to be seen, especially in the big fashion houses. A sad step back.
TO Milanfor example, not even well-known names like Paloma Elsesser they held the flag high. An alarming turn, because the representation of these women is so important for the general perception and normalization of different female body types. And this even if the runway representation is often a bit of a showcase: but the looks of plus-size models are sometimes designed specifically for the runway. In other words: when the curvy model of the moment, Paloma Elsesser, wears a dress in size 44 on the catwalk, sometimes it's not even available in stores because some brands still don't cover such a wide range of sizes.
The Belgian designer Esther Manas he criticizes these actions as "curvy washing" and does it better with his eponymous brand. It is based on the «One Size Fits Many» principle, so that the models always fit different body types: some garments are even available in only one size. To achieve this result, the house works with many elastic materials, drapes and cuts. His shows in Paris prove that this works. For Spring/Summer 2023, 20 of the 33 looks proposed were presented on curvy models. Following his example are also younger brands, such as Karoline Vitto, Ganni or Sinéad O'Dwyer. They implement the idea of ​​diversity credibly not only on the catwalk, but even in shops. This creates a realistic picture of our company.
What about large-scale retail brands? Here too the range has steadily expanded in recent years. Mango has abolished its plus-size collection Violet in 2021, integrating these sizes into the regular collection and thus signaling that plus sizes are not something extra, but part of the brand.
Not only the sizes of the clothes should create diversity: models with disabilities also need more visibility
When we talk about a paradigm shift, however, it would be fatal to look only at the increased diversity of clothing sizes. One person who vehemently supports the visibility of people with disabilities in fashion, for example, is the American model Bri Scalesse. "There are definitely more disabled models than when I was a child, but we're still a long way from fair representation," says the 28-year-old, who is herself in a wheelchair. Fashion shows, in particular, often take place in spectacular, barrier-free locations – Bri Scalesse also found herself in these situations when she was hired for a job.
But of course it's not enough to use the catwalk to get visibility. People with disabilities also want to go shopping and find clothes that look good and meet their needs – adaptive fashion makes it possible. "Up until my twenties, I didn't even know this form of fashion existed, because there was hardly any on offer and, if there was, it was more medical than fashionable," says Scalesse.
Today, brands like MOB Industries they want to change things. Their suits are stylistically reminiscent of the runway, not rehab, but are nonetheless practical: the shirts have magnetic buttons, the trousers have no back pockets and have slightly longer legs to counteract the high tide effect when seated. The American brand To free designs adaptable and sexy-looking lingerie, with magnets instead of hook closures and briefs that can be opened laterally to facilitate donning for people with disabilities. With Zalando, a major online store has finally launched adaptive collections in late 2022 under its own brands Zign and Co., all available in a separate shopping category. There is also the fashion of Tommy Hilfiger, whose adaptive collection has been available in Europe since 2020. Visually it does not differ from normal products, but has corresponding features that make it easier to put them on and take them off. A model for other big brands? Surely!
Pseudo-visibility on the runways is not enough
There are many construction sites at the same time where fashion needs to make headway right now. The fact that progress is being made faster on some topics than on others is mainly due to different degrees of pressure: while the brands today have to deal with the massive criticism of the public for the greens washing or for the lack of representation of people of color, for example, there is not yet a big outcry about the lack of integration of plus size or models with disabilities. Thanks to women like Ester Manas, Bri Scalesse and many influencers, the voices are getting louder – let's hope that the hype of the year 2000 doesn't stifle them.
So the change isn't complete yet. But it can (hopefully) no longer be stopped. And for that we have to thank the activists who don't back down. But they still need support. From our part. From all of us!

Source: Vanity Fair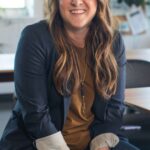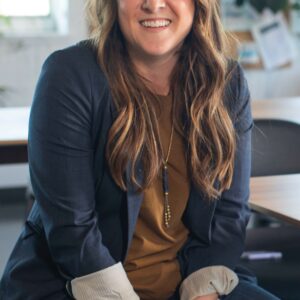 I'm Susan Karen, a professional writer and editor at World Stock Market. I specialize in Entertainment news, writing stories that keep readers informed on all the latest developments in the industry. With over five years of experience in creating engaging content and copywriting for various media outlets, I have grown to become an invaluable asset to any team.
- Article Bottom Advertisement -