- Article Top Advertisement -
The Ministry of Health announced that bivalent vaccines against Covid-19 will begin to be applied in the country from February. The immunization campaign will target priority audiences as a reinforcement strategy (see the list here).
Bivalent vaccines have updated strains against the coronavirus, including protection against the Omicron variant. Immunizers were approved by the National Health Surveillance Agency (Anvisa) in November 2022. The first batches of bivalent vaccines arrived in the country in December.
- Article Inline Advertisement 1-
There are two different types of vaccines:
Bivalent BA.1 – protects against the original variant and also against the Omicron BA1 variant;
Bivalent BA.4/BA.5 – protects against the original variant as well as the Omicron BA.4/BA.5 variant.
How bivalent vaccines work
Bivalent vaccines are identified by cover in gray color . Each bottle has six shots and the vaccine must not be diluted. Use is indicated for population from 12 years old as booster vaccination .
Anvisa points out that the doses should be applied from three months after the primary series previous vaccine or booster. Doses have p12 month shelf life , when stored at -80°C to -60°C or -90°C to -60°C. In addition, they can be stored in a refrigerator, between 2°C and 8°C, for a single period of up to ten weeks not exceeding the original expiration date.
Pfizer's bivalent BA.1 vaccine is approved in at least 35 countries. The bivalent version BA.4/BA.5 is approved in 33 countries, such as Canada, Japan, United Kingdom, United States, Australia and Singapore, among others, in addition to the European Union.
At the Anvisa meeting that defined the approval, the reporting director Meiruze Freitas explained that the objective of boosting with the bivalent vaccine is expand the Omicron variant-specific immune response and improve the protection of the population.
"However, people, particularly higher-risk groups, should not delay their planned booster vaccination to wait for access to the bivalent vaccine, as all approved booster vaccines help to improve protection against severe cases and death from Covid-19", said the director of Anvisa.
According to Pfizer, the purpose of the booster with the vaccine bivalent of messenger RNA (mRNA) is to provide greater protection against the Omicron variants, considered by the World Health Organization (WHO) as variants of concern, when compared to its monovalent version currently registered in the country.
Broad immune response
Reinforcement with Pfizer's bivalent vaccine against Covid-19, which also includes Ômicron's BA.4 and BA.5 sublines, presents a significantly superior immune response compared to vaccination with the pharmaceutical's original immunizer. The information was released by Pfizer in November.
According to the release, updated data from a phase 2 and 3 clinical trial demonstrated a robust neutralizing immune response one month after a booster dose of the bivalent vaccine. The generated immunity was accompanied by a similar safety and tolerability profile between the two vaccines.
The development of updated vaccines seeks to contemplate the mutations suffered by the coronavirus throughout the pandemic. The first generation of vaccines was developed from the original strain of the virus, which was circulating at the beginning of the pandemic, in 2020.
"These results reinforce previously reported baseline clinical data measured 7 days after a bivalent vaccine booster dose, as well as preclinical data, and suggest that a 30 µg booster dose of the adapted bivalent vaccine may induce a higher level of protection against Ômicron's BA.4 and BA.5 sublines than the original vaccine," the statement reads.
"As we approach the holiday season, we hope this updated data will encourage people to seek a bivalent Covid-19 booster as soon as they are eligible in order to maintain high levels of protection against BA stresses. 4 and BA.5 from Omicron widely circulating," said Albert Bourla, President and CEO of Pfizer.
"This updated data also provides confidence in the adaptability of our mRNA platform and our ability to quickly update the vaccine to match the most prevalent strains each season."
For the analyses, serum samples were collected before and one month after administration of a 30 µg booster dose (fourth dose) of the adapted bivalent vaccine.
A subset of subjects, evenly stratified into those who had evidence of prior SARS-CoV-2 infection and those who did not, were selected for ages 18 to 55 years and over 55 years. For comparison, a group of participants over 55 years old who received a booster dose of the original vaccine in previous studies was randomly selected.
Participants who received the bivalent vaccine had their previous booster dose approximately 10 to 11 months earlier, while those who received the parent vaccine had their previous booster dose approximately 7 months earlier. Despite this difference, pre-boost antibody titers were similar for both, according to Pfizer.
Among the general study population who received the adapted bivalent vaccine, there was a substantially greater increase in neutralizing antibody titers against the Omicron sublines compared to pre-boost levels. In contrast, participants over 55 years of age who received a booster dose of the parent vaccine had a lower neutralizing antibody response against the BA.4 and BA.5 sublines measured one month after the booster.
Importance of monovalent vaccines
The emergence of variants of the coronavirus has led to a reduction in the effectiveness of monovalent vaccines against symptomatic infections, but these vaccines are still effective against the disease in its severe form and deaths, as long as the doses are taken as recommended by the Ministry of Health.
Vaccine follow-up studies indicate that booster doses of monovalent vaccines restored protection against serious Omicron-associated outcomes.
This protection diminished over time with some age-related differences, and particularly during a period of dominance of the BA.4/BA.5 subvariant.
Source: CNN Brasil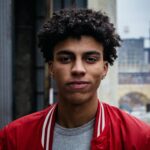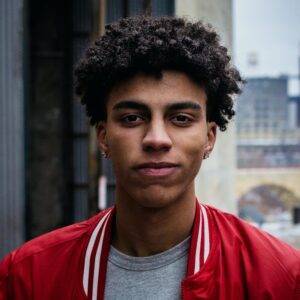 I am an experienced journalist and writer with a career in the news industry. My focus is on covering Top News stories for World Stock Market, where I provide comprehensive analysis and commentary on markets around the world. I have expertise in writing both long-form articles and shorter pieces that deliver timely, relevant updates to readers.
- Article Bottom Advertisement -