How the well-known producer Ajun Ilizali gets involved in the provocative fiestas prepared by Erdogan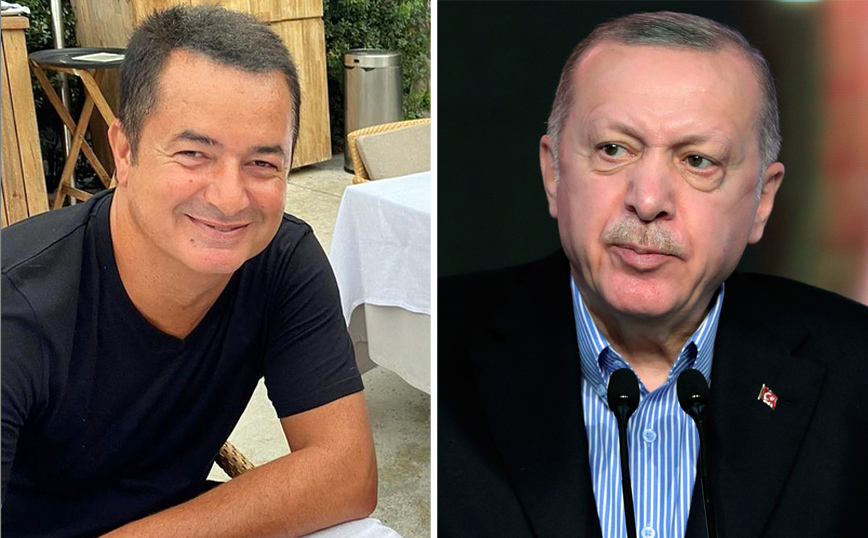 Oriental fiesta prepares from today noon, eve of the black anniversary of the invasion of "Attila" in Cyprus, the Turkish president Recep Tayyip Erdogan. His movements are closely monitored by the Greek diplomatic authorities, which are ready to respond to any challenge that will arise with almost mathematical precision. The leader of the neighboring country will go to the Occupied Territories and especially to Famagusta with the luxurious presidential plane, half of the Council of Ministers and the Central Committee of the Justice and Development Party (AKP), while parades are planned in the occupied part of Lefkos. The Turkish Cypriots are preparing a warm welcome for him, as he tries to strengthen his doctrine of two separate states on the island through the fiesta that will be set up.
The direction of the most important events that will take place in the next three days in the pseudo-state will be the well-known and in our country television producer Ajun Ilijali, which, among other things, has brought to Greece the "Survivor".
The 52-year-old president of the production company "Acun Medya" and owner of the Turkish TV channel TV8 even sets up a football match between "politicians and celebrities" at the Ataturk Stadium in occupied Nicosia, and in fact he will play ball with the "celebrities" while The politicians will include Turkish Interior Minister Suleyman Soylu, among others. The start of the match will be announced by Erdogan himself (who in his youth played football for a local team) together with the Turkish Cypriot leader Ersin Tatar.
According to the announced schedule, the Turkish President is expected at the illegal airport of Tympos (Ercan) shortly after 15:00 today at noon. Immediately after, he will go to the so-called Parliament of the pseudo-state, from where he is said to announce "" good news for Northern Cyprus ". In fact, the meeting of the so-called Parliament will take place especially due to Erdogan's presence in the occupied territories. At 17:30, he will be at the so-called Presidential Palace of the pseudo-state for a meeting with Ersin Tatar and representatives of the Turkish Cypriots, while the football match mentioned above has been held at 19.30 in the afternoon.
Tomorrow, the program includes a prayer at the Hala Sultan Mosque, a ceremony at the Ataturk Monument, and a parade on Fazil Kucuk Avenue. At 13.30 on Tuesday afternoon, the Turkish President is expected to make announcements from the Concorde Hotel. Finally, it is worth noting that this is the first time since the 1974 invasion that Turkey is represented with such a large mission in the celebrations.