HSBC, one of the world's largest international providers of banking and financial services, and Sandbox Metaverse, today announced a new partnership "that will open up many opportunities for virtual communities around the world to interact with global financial service providers and sports communities in the Metaverse."
The partnership between Sandbox and HSBC will see the global financial services provider acquire a piece of land, a virtual real estate in the metaverse that will be used to attract and connect with sports, esports and gaming enthusiasts.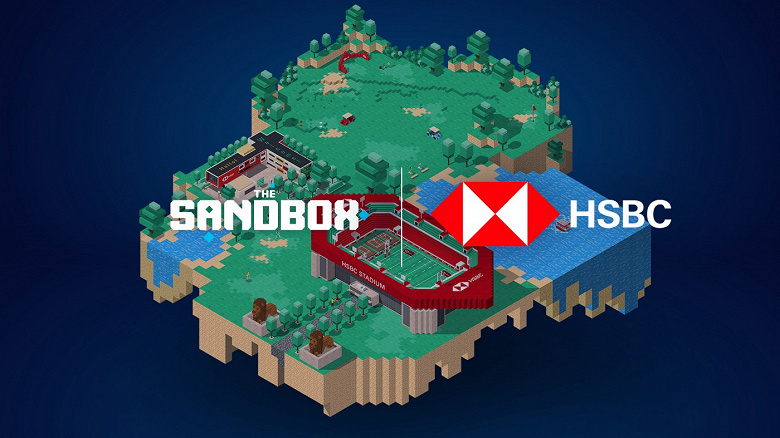 The Sandbox Game is a multiplayer online game using blockchain technology with elements of decentralized finance (DeFi) and non-fungible tokens (NFT). Sandbox is a whole game meta-universe in which players can buy and sell "lands", create and sell their "assets" – NFT tokens, as well as participate in project management, determining the vector of its further development. Unlike many games, The Sandbox does not have a predetermined game world or a preconceived scenario. At the same time, in addition to creating and adding their own objects to the game world, users can earn money by selling their creations.
"The Metaverse is how people will experience Web3, the next generation of the Internet, using immersive technologies such as augmented reality, virtual reality and augmented reality," said Suresh Balaji, HSBC's director of marketing for Asia Pacific.
And also added: "At HSBC, we see great potential to create new experiences through new platforms, opening up a world of opportunity for our current and future customers, and for the communities we serve."
The amount of the transaction is not disclosed. An interesting fact is that not so long ago, HSBC bank forbade its clients to buy shares of Microstrategy (a software developer who invested all its liquid funds in cryptocurrency) as high-risk, and the leaders of the financial giant have repeatedly stated that "crypto is not ours."
Source: ixbt