Huawei has announced the launch of a short-lived, but impressive, stock in the official Russian online store.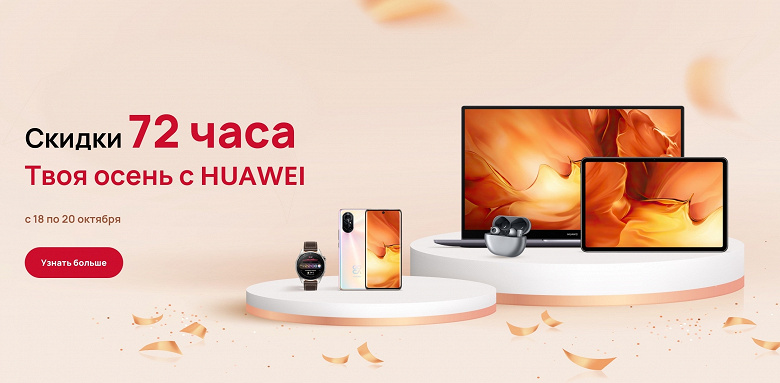 The sale "Your Autumn with Huawei" will last only three days – until October 20, 2021 inclusive. During these 72 hours, 50% discounts are promised, but only for "select" devices and for registered users. Among the devices offered at half price are smart glasses Huawei X Gentle Monster Eyewear II (for 14,995 rubles), headphones Huawei Bluetooth Headphones Lite (for 1245 rubles) and a monopod tripod Huawei Tripod Selfie Stick Pro (for 995 rubles), as well as a stylus and keyboards for tablets, cases, and so on.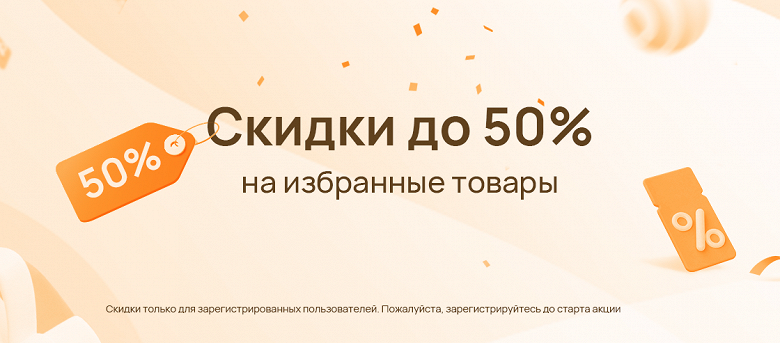 Smaller in interest, but big in terms of money discounts are. Smartphone Huawei Nova 8 is offered for 10 thousand cheaper – for 29,999 rubles instead of the previous 39,999. Also, ten thousand cheaper you can buy a laptop MateBook D 16 – for 69,990 instead of the previous 79,990 rubles. There are other interesting proposals as well.
.