- Article Top Advertisement -
Every year, manufacturers try to please us with their new devices. Slowly, something somewhere is being improved, finalized, and so on. Sometimes they offer something completely out of the ordinary. But: what if you just want a decent working device, without unnecessary troubles, aggressive advertising and overpayments?
That's exactly such a device I have on the review, these are earplugs from Huawei, the FreeBuds 5i model.
Specifications
Dynamic emitters 10 mm.
Two microphones on each earpiece.
Active noise reduction system and sound transmission.
Claimed battery life on a single charge: up to 7.5 hours (without ANC), up to 6 hours (with ANC).
Headphone weight: 4.7 grams.
Case weight with headphones: 35 grams.
Connection interface: Bluetooth 5.2, case charging via Type-C.
Moisture / dust protection: IP54.
Acquaintance
- Article Inline Advertisement 1-
The first thing that caught my eye when I took everything out of the box was the unusual color. I would call it "asphalt". There are even small pale gray blotches here, which only strengthened the association. Cool! There is also a choice of pale blue and white. The latter are the most boring, in my opinion. By the way, the case is matte, but smooth without tactile texture. Of the obvious advantages, as I foresee, a minimum of fingerprints and micro-scratches.
In general, everything is simple here: a flip cover, two wireless headphones with a leg inside, a physical button on the end for pairing, and a USB Type-C connector for charging. Here Huawei was not surprised by anything. But one side of the case is "cut off", which allows it to lie more confidently on surfaces.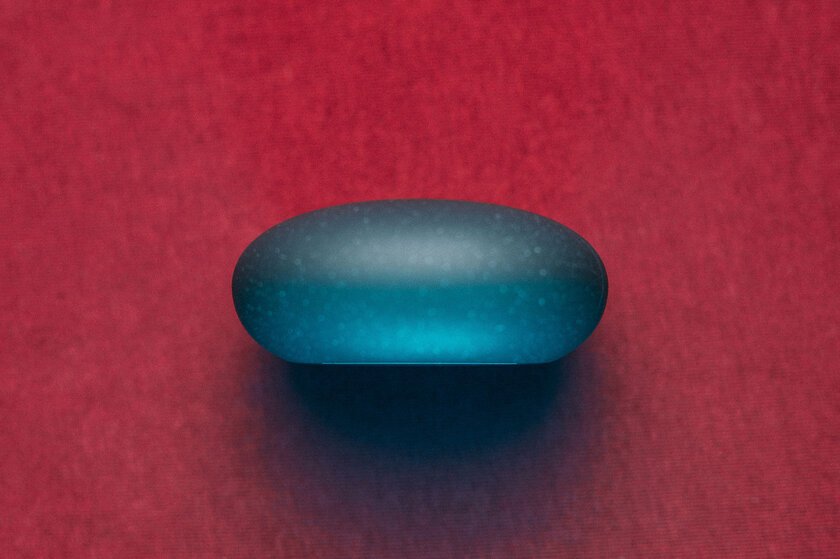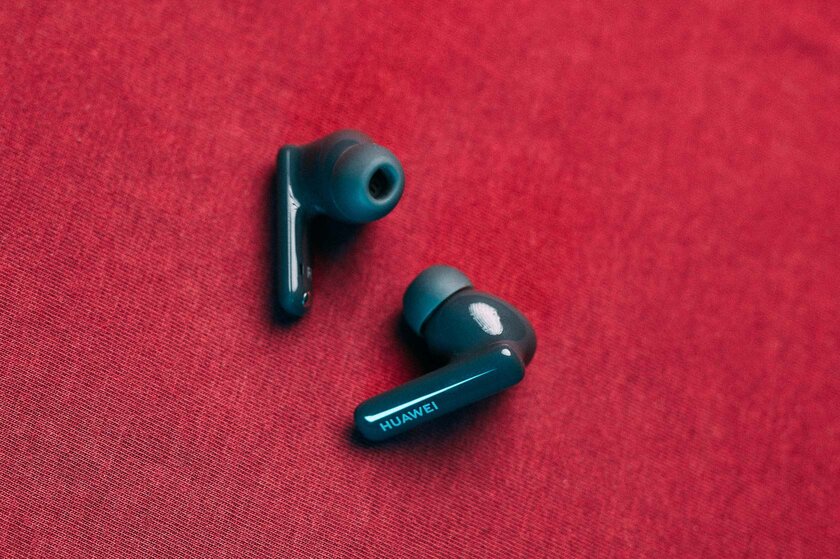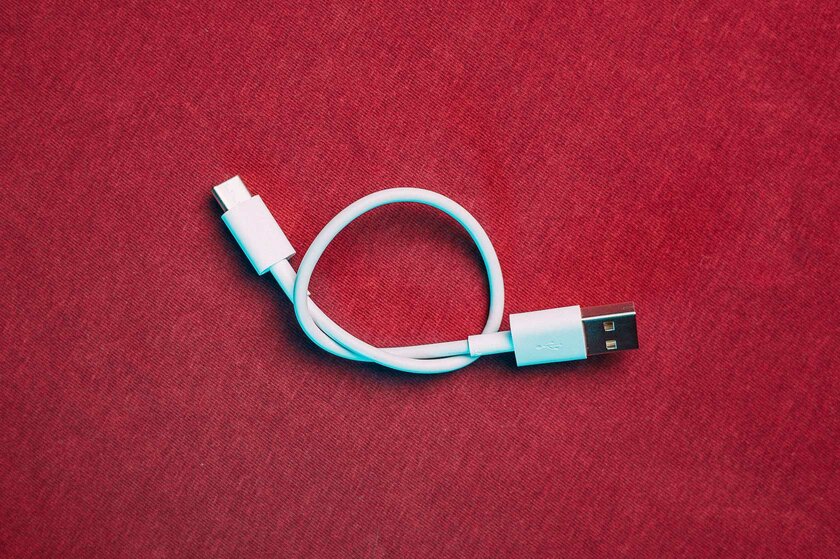 I also note that the headphones in the case sit very firmly. The magnet is clearly very strong, and they don't really want to jump out of it, which is great. Although it does not save from flying out when falling.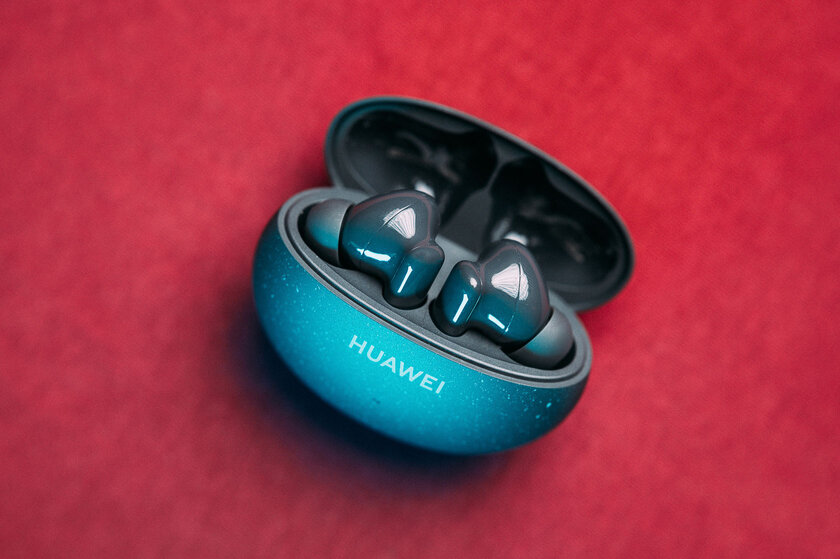 There are ear pads included. The default is M, there are also L and S. They are all silicone, so if you prefer a different material, you will have to purchase alternative ones. The fastening is very reliable, as there is a deep hook. But, as they say, there is a nuance. The headphones have an oval, not round, "sound guide", which makes it difficult to select alternative ear pads. Keep this in mind if you prefer any specific "custom" ones.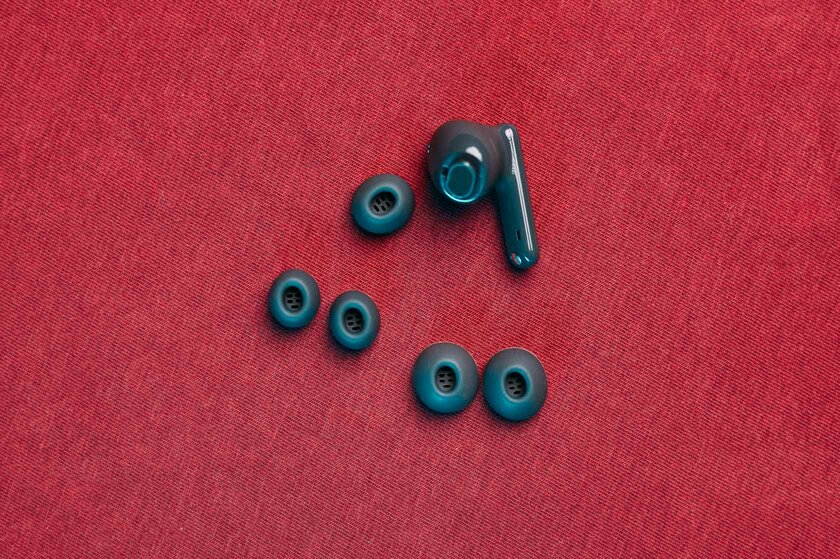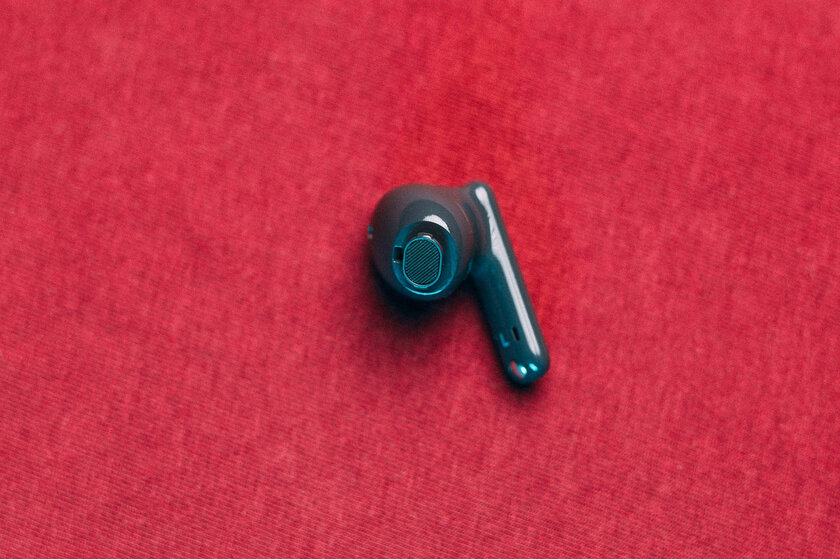 Interaction interface. There are no revelations here. Tap when calling – pick up or hang up, in other cases, pause / play. If you hold your finger, it will cancel the incoming or noise reduction settings. And there is also a swipe! He is responsible for the volume, in the previous model there was no swipe. If anything, these are all standard settings. In the settings through the smartphone on a double tap, you can hang other actions. For example, switching tracks.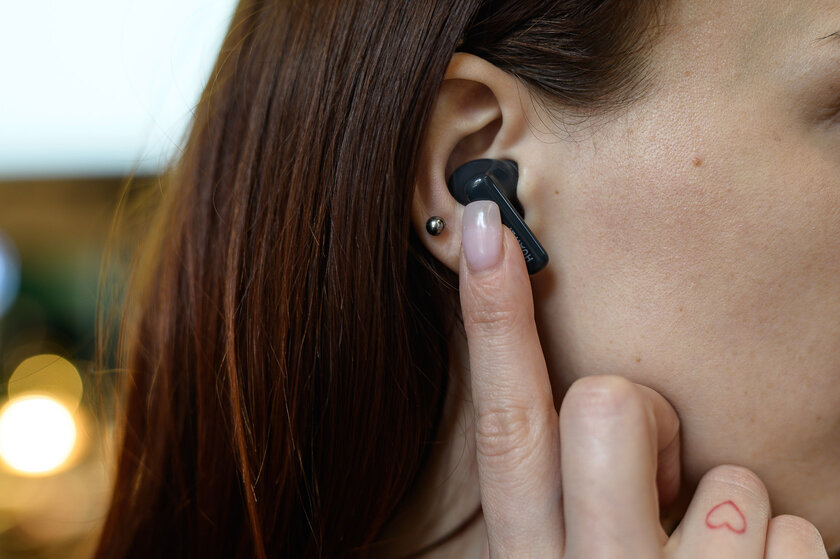 There are also simple but useful tricks in the "household": noise reduction works even with one earpiece (any) plugged in, when any earphone is removed, the music is paused. Rubbish, but nice.
I listen
Since one of the features is very relevant today, I'll start with it. And it's noise canceling. The specifications say up to 42 dB, that is, you will not hear all the noise up to 42 dB. You readily believe this, especially when you ride the subway in old carriages. And when I was cooking with the hood turned on, there was generally perfect silence. The degree of noise reduction can be selected. There are three levels to choose from for different degrees of your comfort and conditions around. An interesting observation: if you turn on the maximum noise reduction in silence, you can hear a slight white noise. There is also a transparency mode that captures the sounds around and transmits them to the speaker.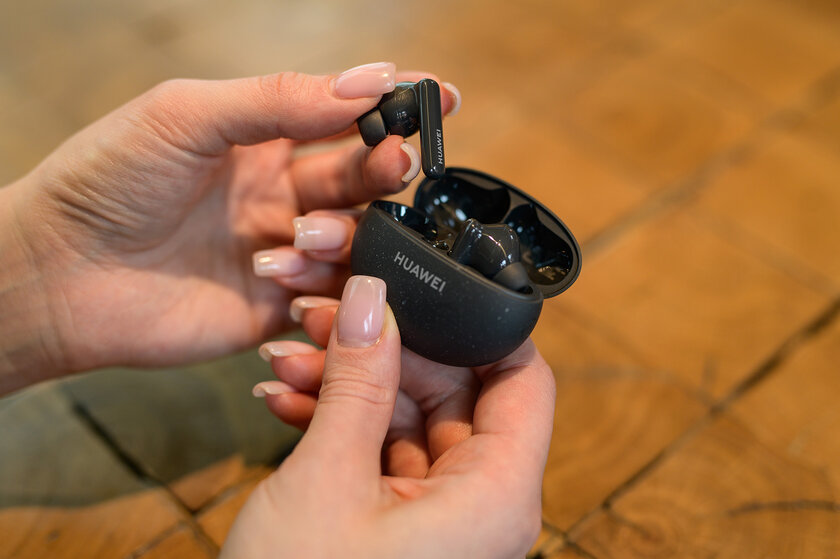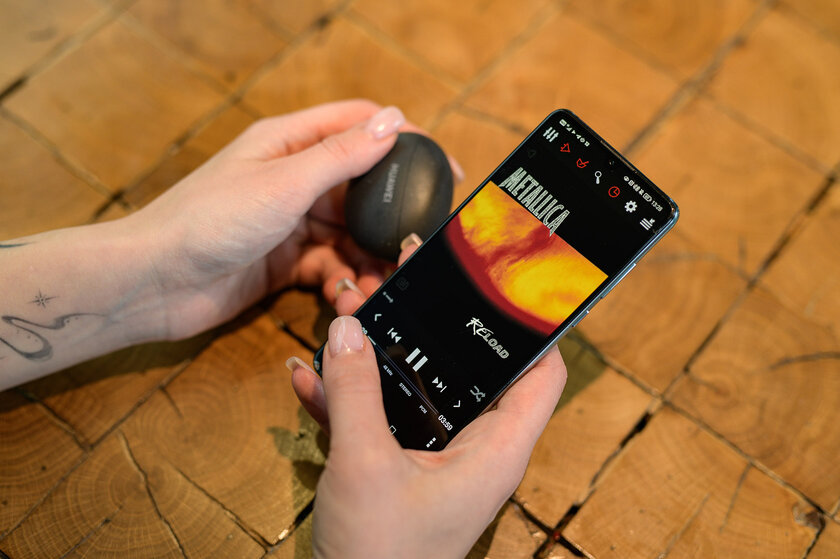 While I was using it, I paid attention to this moment: since the shape of the "plug" itself is not round, but oval, it does not initially fit very tightly into the ear either. Because of this, the natural sound insulation suffers somewhat, and under various circumstances, the earpiece will pop out more readily. And why did you have to show off? Dont clear.
Okay, okay, it's time to talk about the sound itself. Moreover, the "ears" support the LDAC codec, which should have a positive effect on the sound … but a miracle does not happen. And here is a paradox, it seems that the sound is pleasant, it does not annoy with any deviations or glaring shortcomings. No. It's just not memorable. There is a little lack of depth of the scene, as they say. Various instruments, although they do not mix into a mess, but there are no vivid impressions. You evaluate FreeBuds 5i not "oh, this is bad", but "I would like it to be better here and here". Also lacks bass.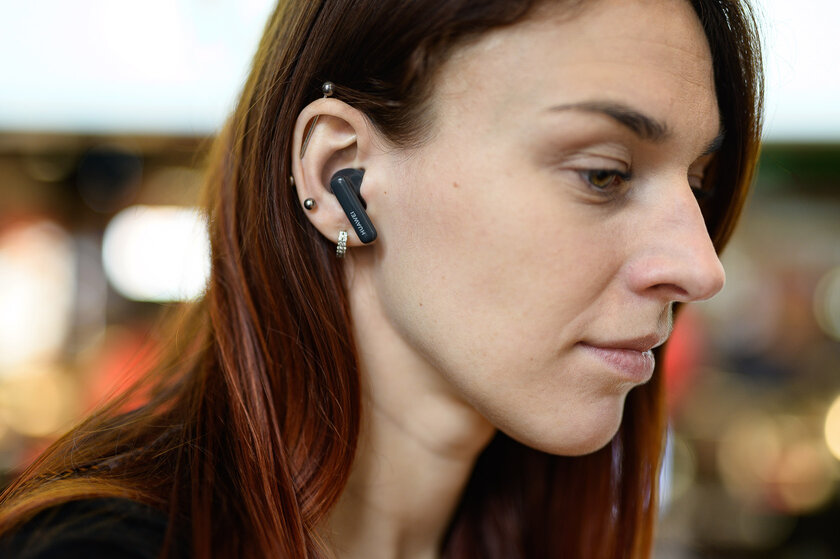 And what about the sound? Yes, this is a very individual thing. Yes, it all depends very much on what you listen to, what source, and so on. I would describe the sound in one word – uninteresting.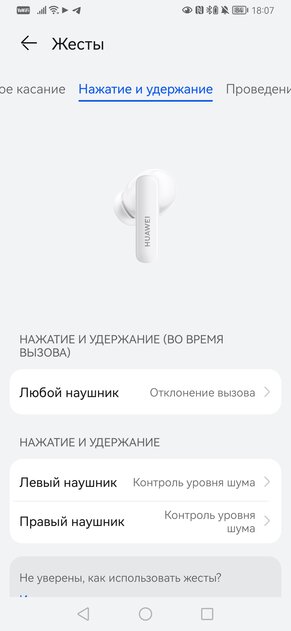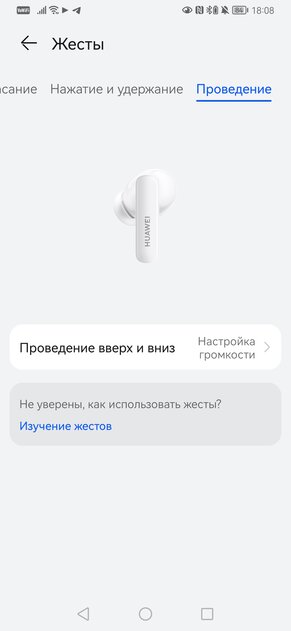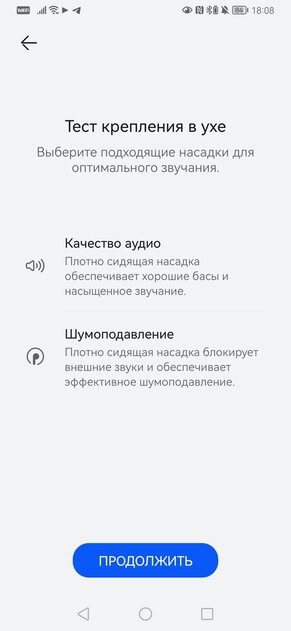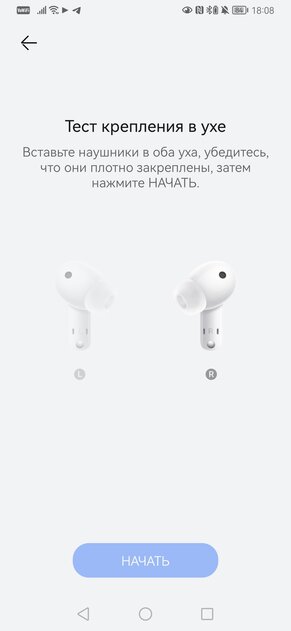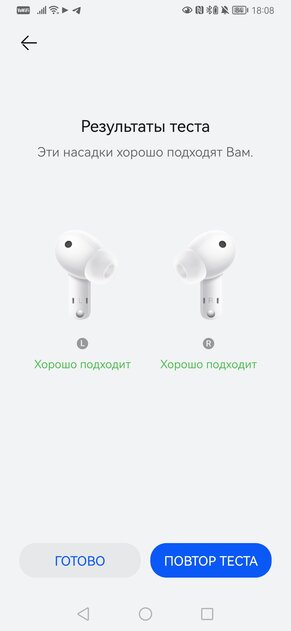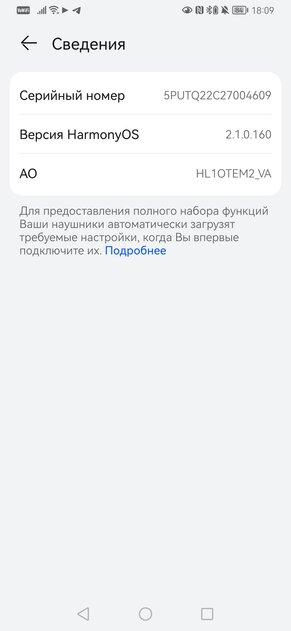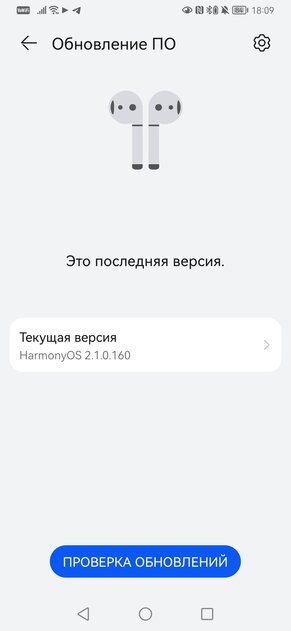 There's even an in-ear fit test in the settings.
Of the obvious advantages – a large margin of volume. Usually I listen at 60-70 percent, in the "buds" I kept it at 40-50.
Review
I definitely liked the ergonomics. Everything – from a seemingly simple, but convenient case, to the flattened shape of the leg of the earpiece itself. Properly selected size of the ear pads slightly solves the problem of loose fit associated with the oval shape of the insert.
I was able to correct the situation with the sound with the equalizer settings. Yes, there were no cardinal changes, but for my taste the sound became more pleasant. I also noticed that the most low frequencies (this is where the bass is) during maximum noise reduction.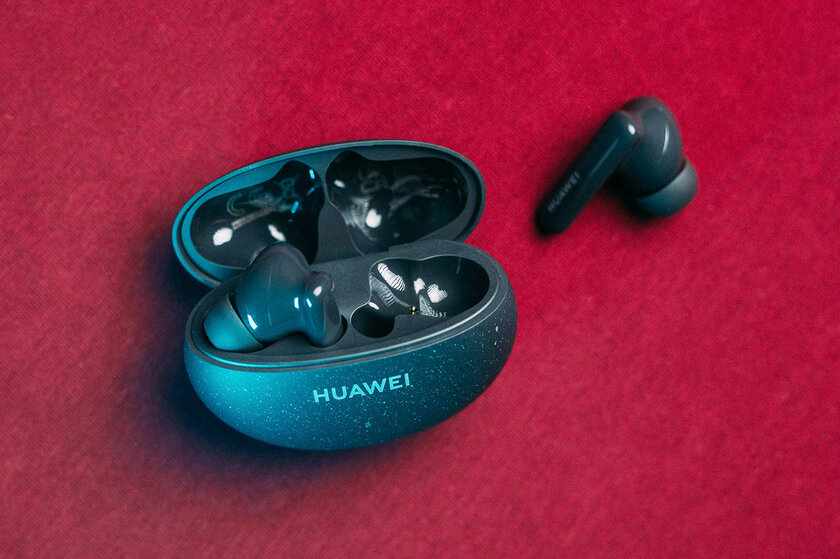 I came across another moment: if you set the priority in the smartphone settings to the maximum sound quality, the songs began to be interrupted, especially if there was any obstacle between the smartphone and the headphones. I have Bluetooth 5.0. So keep this in mind if you have an older device. But there were no problems with the new one, I checked it.
And what is the result? Excellent noise reduction, the operating time is also decent, only 20% lower than stated by the manufacturer. The sound will not impress an audiophile, but if there are no special requirements, then everything is fine. In any case, this is not a "cheap sound", in which everything rattles and is generally porridge. Well, the colors are not the most banal for headphones, which is great.
And also, if you have a device from Huawei / Honor, you will see the FreeBuds 5i icon in the interface. A trifle, but nice.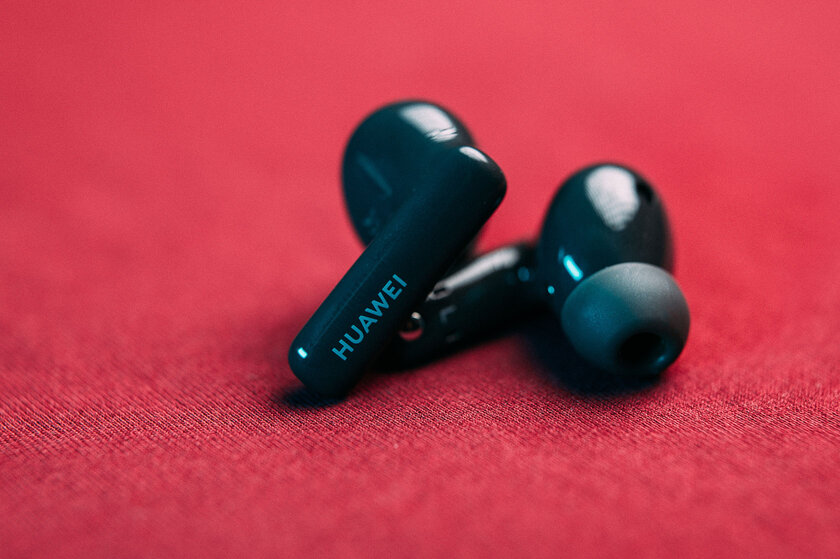 Pros:
excellent noise reduction;
convenient and practical case;
large margin of volume;
play well;
decent autonomy.
Minuses:
the sound doesn't catch anything.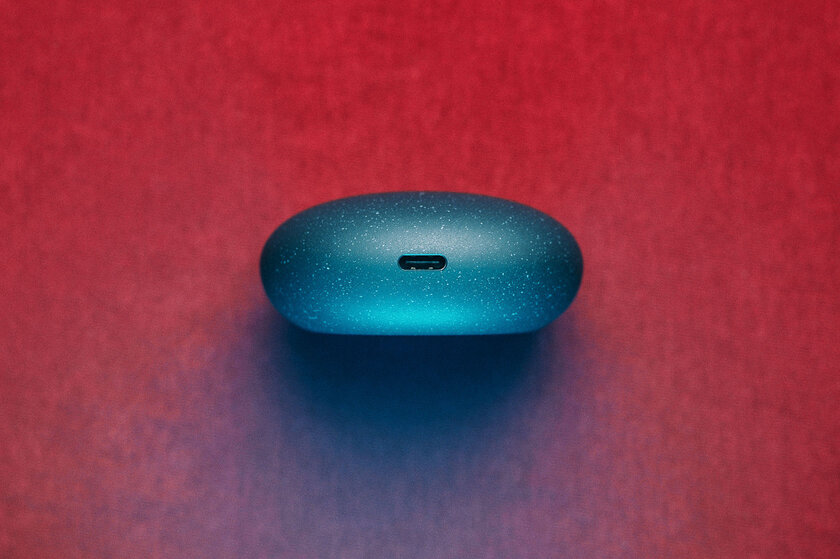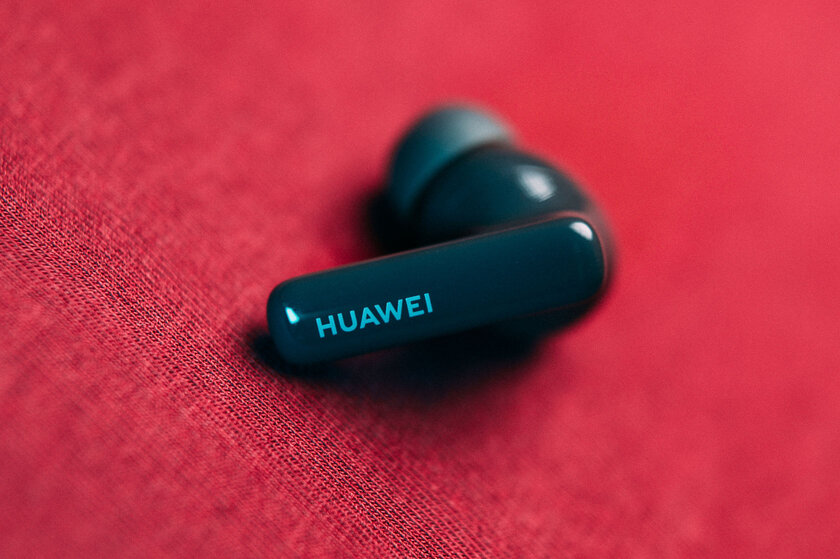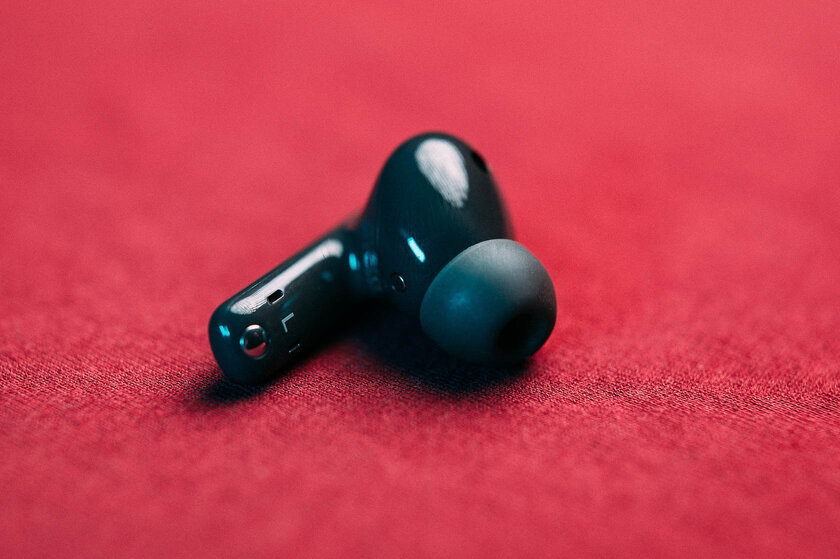 Source: Trash Box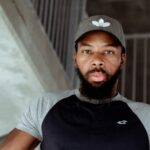 I am Joyce Corbett and I have been working in the news industry for over 10 years. My current role is as an author at World Stock Market, where I focus primarily on the tech section. My specialty is creating engaging content that helps to explain and demystify complex financial topics.
- Article Bottom Advertisement -