Huawei today on the official Weibo page revealed the date of the official premiere of the nova 9 line of smartphones – this will happen on September 23rd. At the same time, the official image of nova 9 is shown. Judging by the design of the rear panel, the nova 9 (at least visually) is a copy of the Honor 50.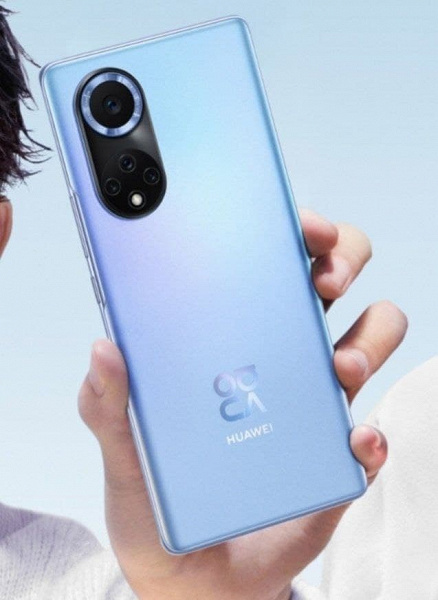 There are already some details on the specs of the nova 9. These models are expected to be among the first Huawei smartphones with HarmonyOS 2.1 preinstalled and, like the flagships of the P50 series, will not support 5G. The younger model is assigned a 4500 mAh battery with support for 66 W fast charging, the older nova 9 Pro will have a 4000 mAh battery with support for 100 W fast charging.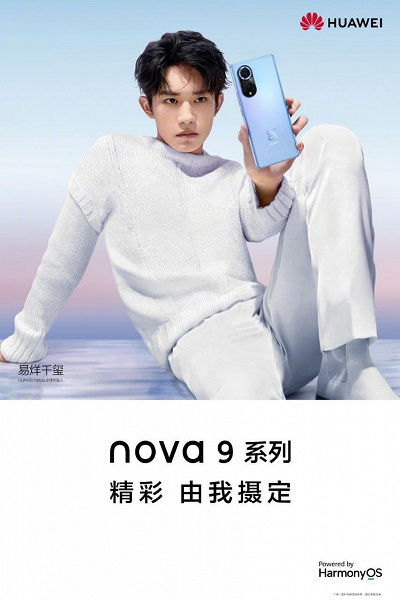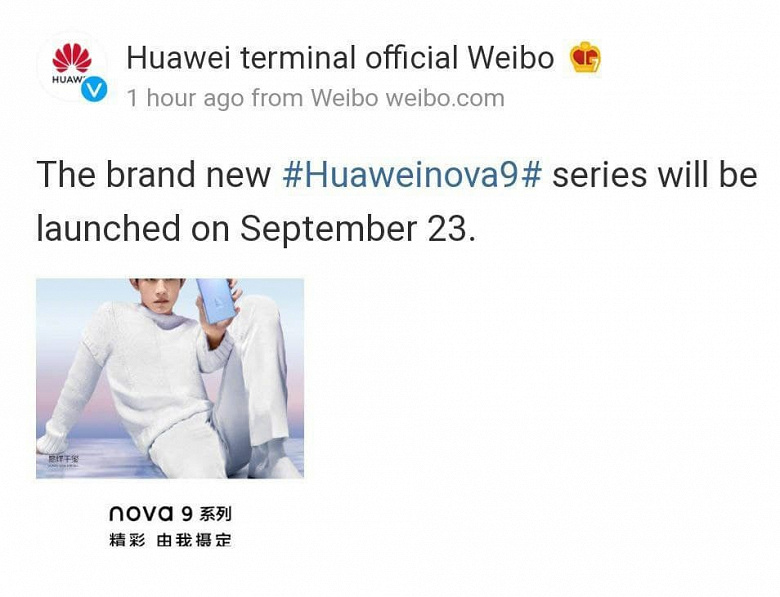 According to preliminary data, the main cameras of the nova 9 and nova 9 Pro use a 50-megapixel sensor with a RYYB color panel typical of Huawei smartphones. Which single-chip platforms are chosen for the nova 9 is still a question, but with equal probability it could be a mid-level SoC from MediaTek or Qualcomm.