What is worth knowing about the new Huawei watch? They have a different design, titanium case and ECG measurement function. In this review, I will focus on changes from previous models and my impressions of the Watch GT3 Pro in case 46 mm. The user experience is approaching a whole month!
Design
The Watch GT 3 Pro has moved away from the boring design with rounded lines and a detached strap fastening. Instead, the round dial is integrated into a scalloped case with pointed transitions. The case is made of titanium, which is definitely a refined look, especially in combination with a gray genuine leather strap. For my taste, they are superior to the flagship Watch 3 Pro.
The dimensions and arrangement of elements are inherited from previous models. This is still the same large men's watch with a 46 mm dial and a 1.43-inch screen, which goes well with the formal style of clothing. The scrolling wheel on the top right, an additional button below and the dashes on the bezel that beat the display frame remain – these are integral attributes of Huawei watches.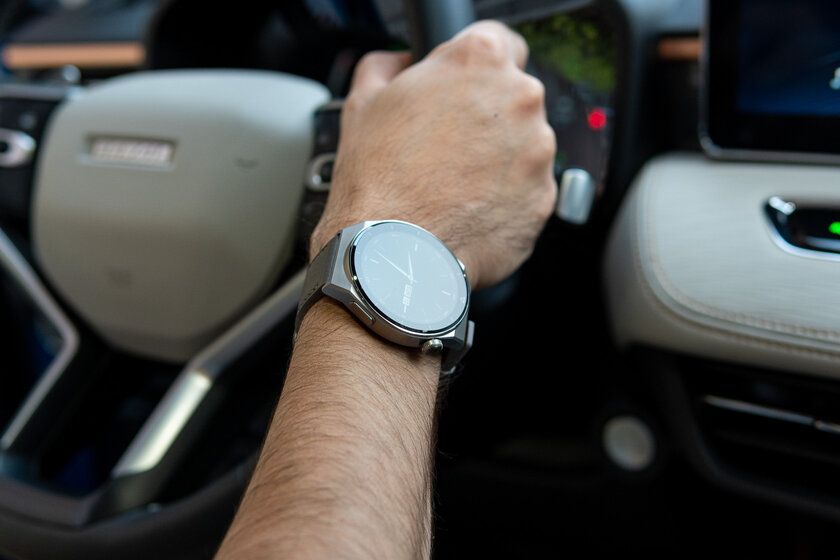 On a narrow wrist Watch GT 3 Pro look less appropriate
Standard dials are stylish and varied. Third-party watch faces can also change the Always-On screen, but most of the advanced skins are paid. There are far fewer free options.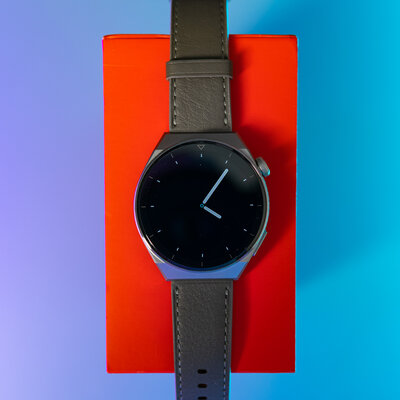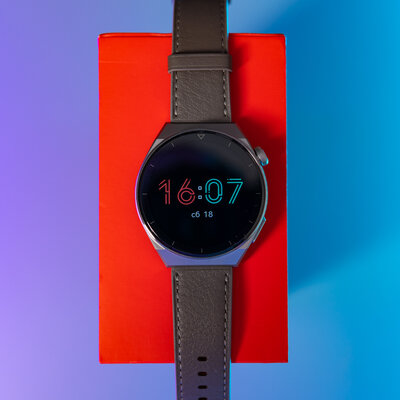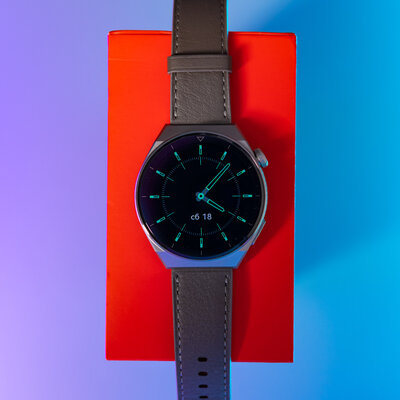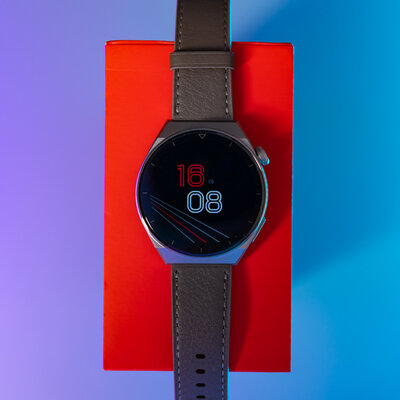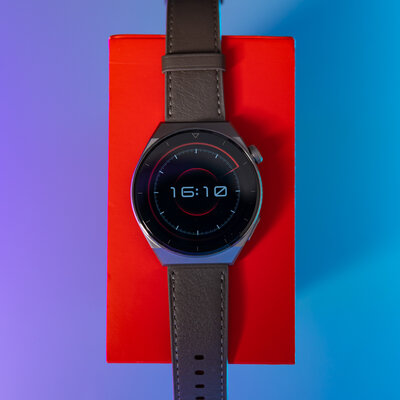 Standard Always-On screens in case the selected skin does not offer its own option
Operating system
Looking at HarmonyOS for watches over the span of a year, it's easy to see significant progress. This is no longer that unpretentious OS, which is more like fitness bracelets, but quite an adult system with support for third-party applications. By the way, they are still few, my hopes for the attention of third-party developers were not justified. But the interface device is extremely convenient, and responsiveness is on top, despite the abundant amount of animation.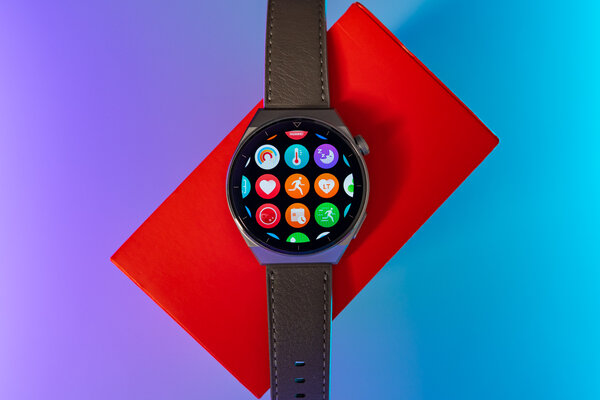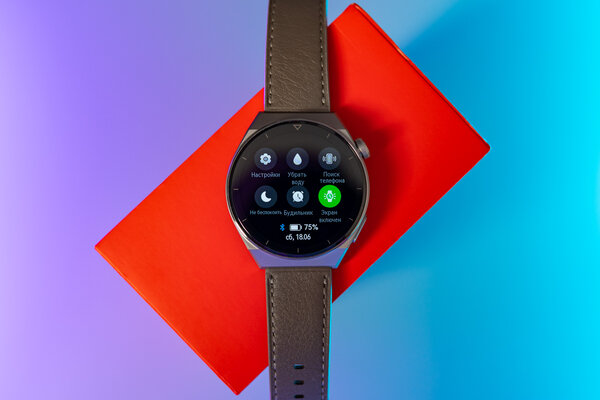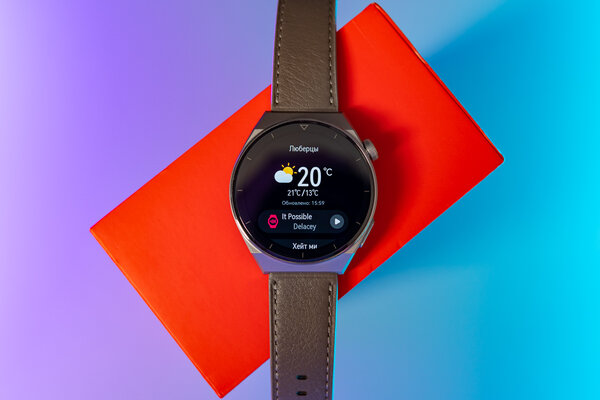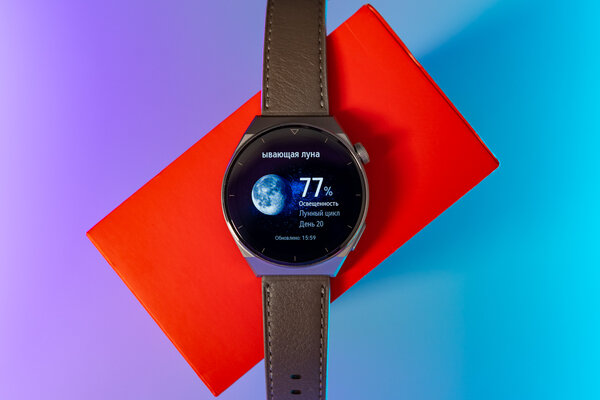 Notable improvements include notifications. The Watch GT 3 Pro finally has the ability to reply to messages from instant messengers with emoji or templates. There are few emoticons, only a few dozen basic ones. The problem with the incorrect arrival of notifications from Telegram is not defeated – not the last message is displayed, but one of the unread ones.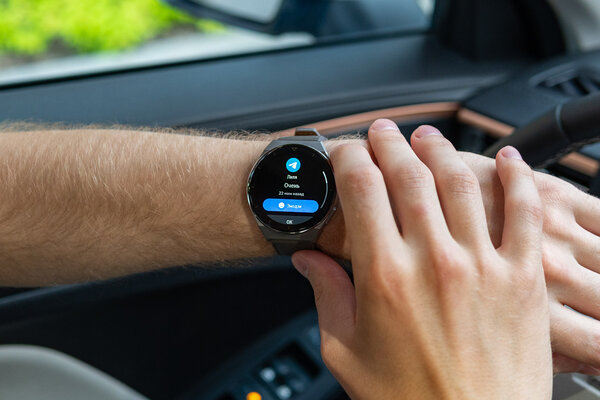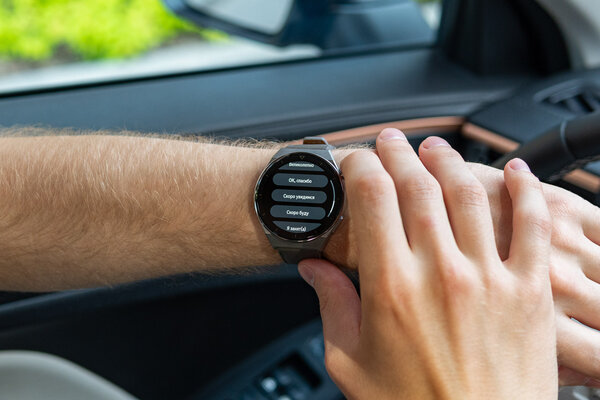 Also, for the first time in my memory, a section of the Huawei Pay payment system, with which the watch is compatible, started working in the menu. But it didn't work out in practice, since the list of supported Russian banks includes 4 small players with only UnionPay cards. For the payment system to work, the clock will need to be password protected. The system is unexpectedly blocked from time to time and requires re-entry, and typing 6 numbers on a small screen is completely inconvenient.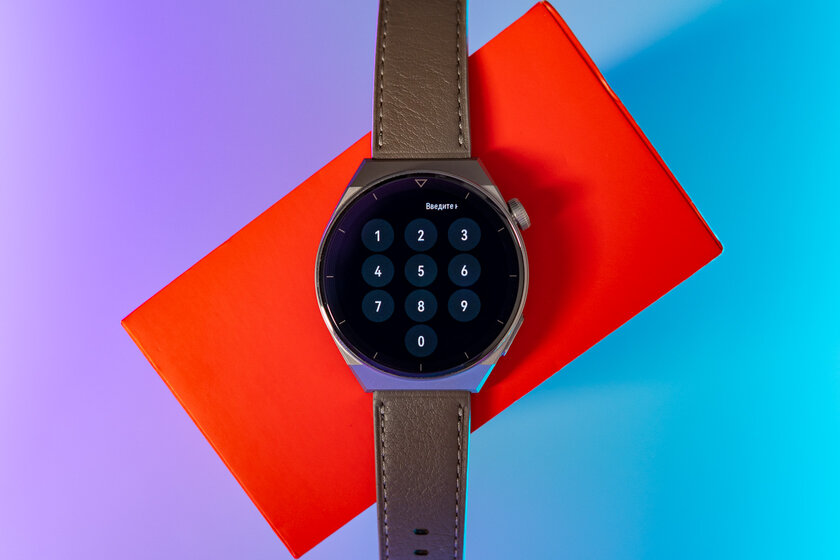 Code input panel could be bigger
Health
An electrocardiogram has been added to the measurement of pulse, SpO2, stress level and temperature. The process takes about 30 seconds, during which the finger must be held on the additional button – it contains the electrode. In the report, in addition to the ECG and manually added complaints, all supporting information about the measuring equipment is indicated. That is, the results can be sent to your doctor so that he assesses the need for further examination. Unfortunately, the Watch GT 3 Pro doesn't know how to assess body composition, while Samsung's latest watches do.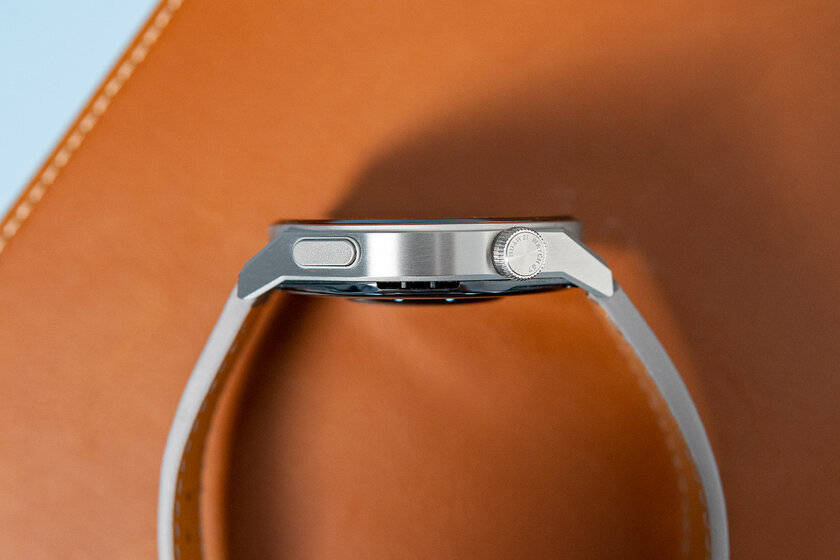 To the left is an additional button with a built-in ECG electrode
The new sensor is able to measure the lactate threshold (LAT). It reflects the level of endurance and should be taken into account when planning intensive workouts, since beyond its threshold lactic acid is produced faster than it has time to be utilized, and the body begins to get tired. Also, regular measurements of the lactate threshold allow you to evaluate the change in endurance over time.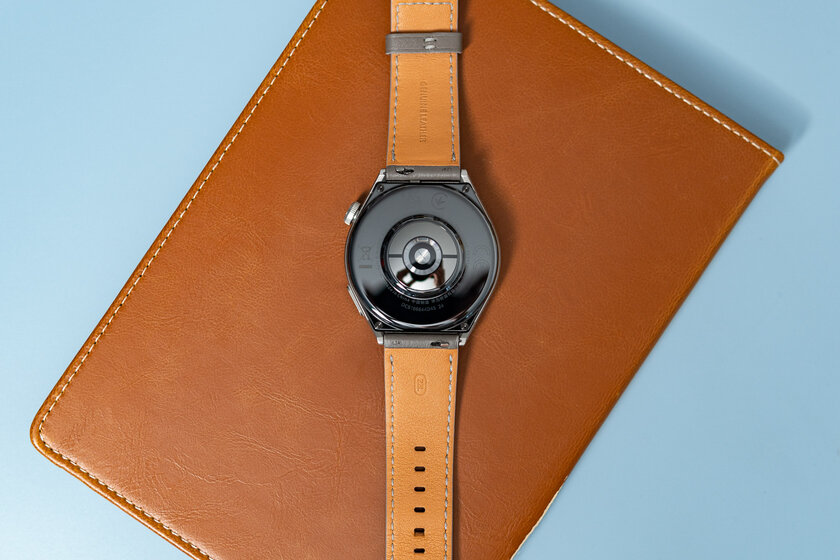 The watch is large and, at first glance, is not suitable for training. However, Huawei took care of the possibility of diving to a depth of 30 meters, that is, they made them quite suitable for diving. In the list of training there is such an activity and a hundred other sports. Just do not forget to change the strap to rubber or silicone beforehand, since the complete genuine leather does not tolerate getting wet, whether from the pool or from sweating skin.
Battery
Battery life has always been a feature of Huawei, they do not need to be charged daily. What's more, the Watch GT 3 Pro, in my very active usage profile with Always-On and training, lasted 4 days, with a little more left for the fifth. If you do not use GPS, you can count on 7 days, and the maximum battery can be stretched for 14 days. For comparison, competitors from Apple and Samsung live an average day.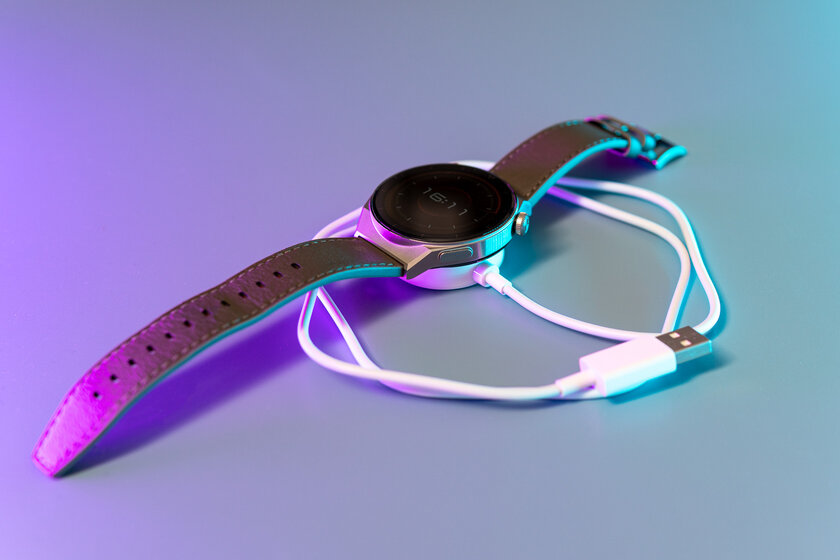 Charging from a wireless tablet. If desired, the watch can be recharged from a smartphone using reverse wireless charging.
Review after a month of use
Two things make me happy. Firstly, the new design turned out to be successful and stands out from the background of previous models. This means that Watch GT 3 Pro may be of interest to users of previous Huawei models. Secondly, the company is developing functionality: it is finalizing the software and adding more serious features, like the same ECG measurement.
For me, Huawei Watch GT 3 Pro has become the very smart watch that at the same time holds a charge well and has sufficient functionality. Yes, notifications from Telegram still need to be worked on, but this is almost the only serious drawback. And they are incredibly stylish and look great on a large male hand. By the way, for girls there is Watch GT 3 Pro in a 42 mm ceramic case.
Advantages:
durable titanium case;
regular strap made of pleasant soft leather;
developing operating system HarmonyOS;
notifications, built-in player and third-party applications;
excellent software for smartphone Huawei Health;
iOS compatibility.
Flaws:
still incorrect receipt of notifications from Telegram.
Points of contention:
good third-party dials sell for money.
Source: Trash Box