- Article Top Advertisement -
New Huawei Watch GT 3SE are the actual heirs of the Watch GT Runner sports watch. Inside Harmony OS 3, a large and bright AMOLED, as well as a set of sensors, including a barometer. Today we will check them in action – we will evaluate the possibilities and practicality.
Specifications
Display: 1.43 inches, AMOLED, 466 × 466 pixels, Always On, ambient light sensor.
System: Harmony OS 3.
Sensors: optical heart rate monitor, optical pulse oximeter, accelerometer, gyroscope, barometer, electronic compass.
Submersible protection: 5 ATM.
Operating time: up to 14 days, 7 days with intensive use.
Charging: wireless inductive.
Dimensions: 46×46×11 mm.
Weight: 35.6 grams (without strap).
Band size: 140-210mm.
Features: built-in speaker and microphone for headset mode, built-in music player.
Compatibility: Harmony OS 2 and above, Android 6.0 and above, iOS 9.0 and above.
Design and ergonomics
Externally, the Watch GT 3 SE has little in common with the main line, with the exception of a round shape. First, they are made from lightweight, reinforced polymer fiber with a matte, rough texture. The material is very wear-resistant and not subject to abrasion. Secondly, the screen is recessed into the body and, thus, is reliably protected from meeting with sports equipment during training. And finally, a very light and elastic strap is made of polyurethane with a pleasant matte coating.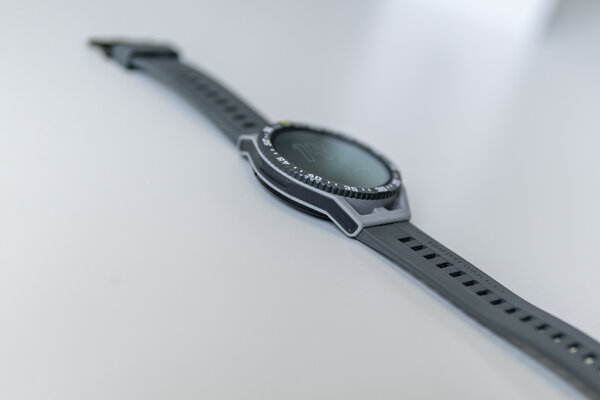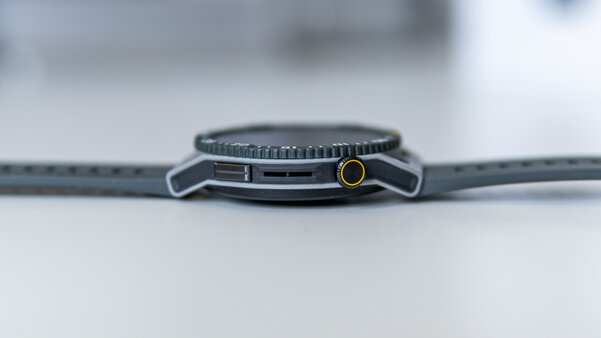 - Article Inline Advertisement 1-
The ceramic bezel of the Watch GT Runner has given way to a more suitable solution with large numbers. As a result, Watch GT 3 SE is poorly combined with strict casual clothes, but just right for free looks and for training! The watch is light and weighs no more than 35.6 grams without the strap. For comparison, the previous Watch GT Runner weighs 38.5 grams, the regular Watch GT 3 is 42.6 grams, and the advanced Watch GT 3 Pro is as much as 54 grams. And this is subject to an identical dial diameter of 46 mm. In numbers, the difference does not seem big, but the wrist feels every gram, especially when worn for a long time.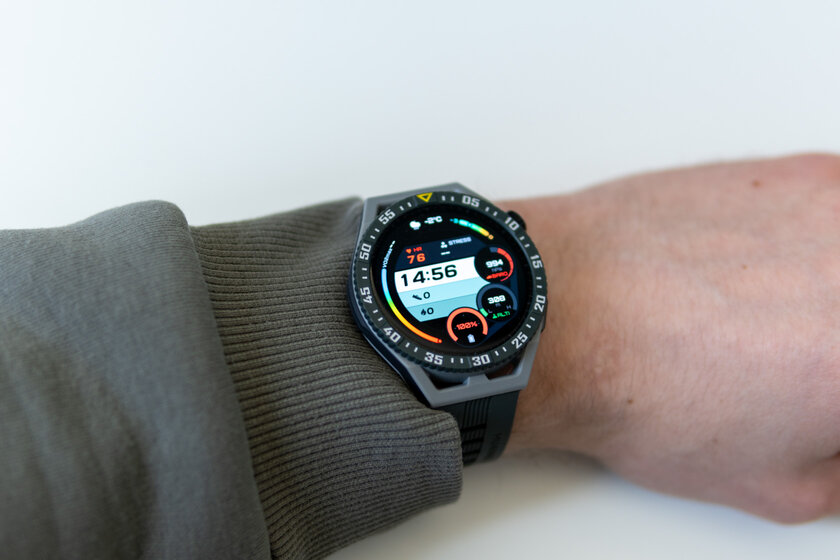 I like the combination of Watch GT 3 SE and green sweatshirt almost in color
HarmonyOS features
Like other watches in the GT 3 series, the display has a diagonal of 1.43 inches. The brightness is automatically adjusted by the sensor and in real life there are no problems with readability. Always On screensavers are individual for each watch face. Since the emphasis is on battery life, each watch face has a power consumption level. For almost all standard skins, this is a favorable unit.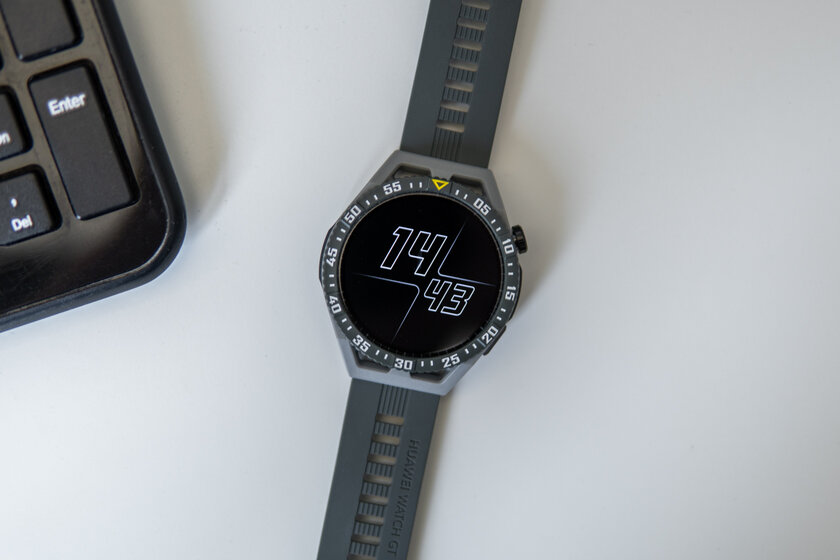 The top button is round and scrollable, but is not a wheel to control the system. That is, the main feature of the third series of Huawei watches was abandoned. All menu navigation is assigned to the touch screen. It's a pity, for a sports model, the auxiliary wheel is doubly useful.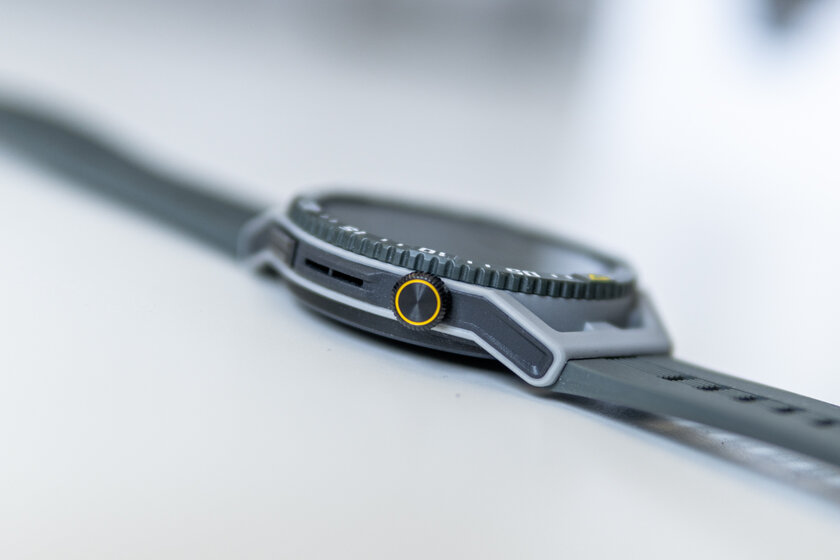 Inside, the long-familiar Harmony OS for watches without any differences compared to other models. I especially note the smooth and nimble work. In the list of features Watch GT 3 SE: support for third-party applications from the AppGallery, a built-in music player, speakerphone through the speaker and the ability to make calls directly from the watch. There is no NFC for contactless payment, and okay, since the only supported Huawei Pay service doesn't really work in Russia anyway. I will not focus on software features, since Harmony OS is regularly updated and acquires new features.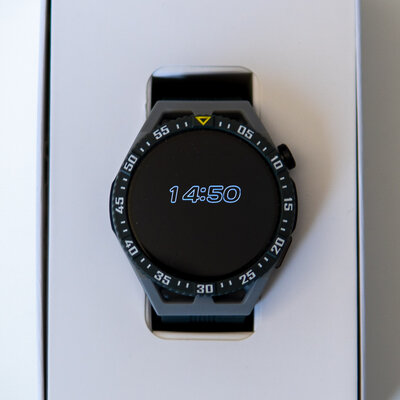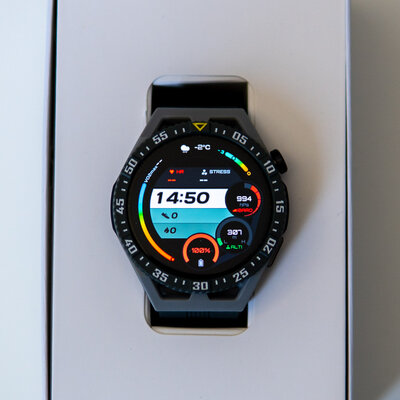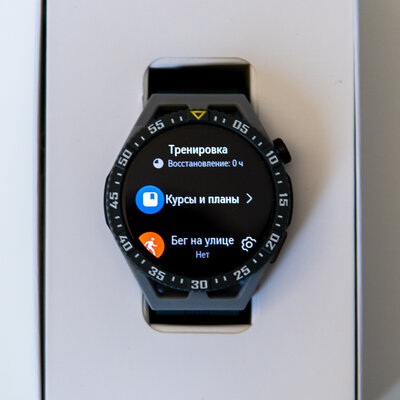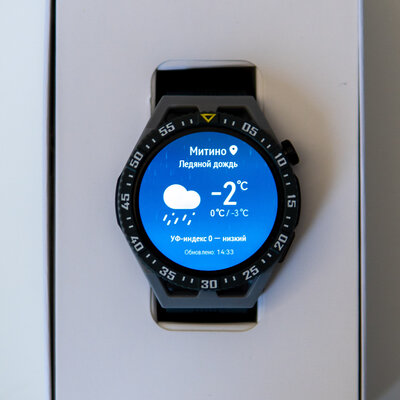 The AppGallery for watches also has simple games. Do you recognize the classics?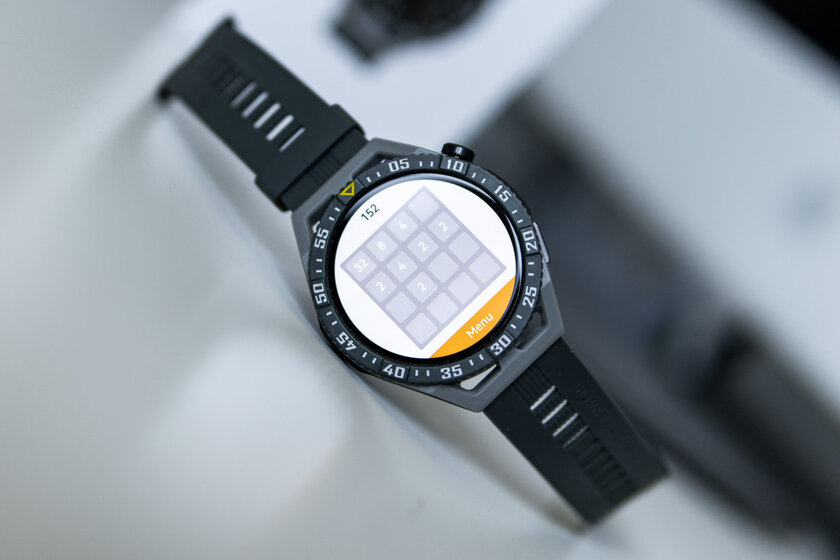 Workouts and health tracking
The set of sensors is almost completely inherited from the regular version of the Watch GT 3, with the exception of the skin temperature sensor. Perhaps this is for the best, since watches rarely show the correct body temperature. In everyday life, Watch GT 3 SE automatically counts steps, measures heart rate, blood oxygen saturation and assesses stress. There is a reminder of prolonged immobility. Despite the presence of a barometer, the watch does not count the altitude difference passed, but only shows in percentage what proportion of steps fell on the ascent.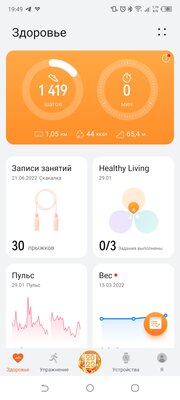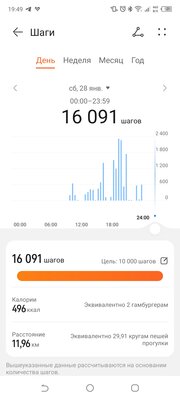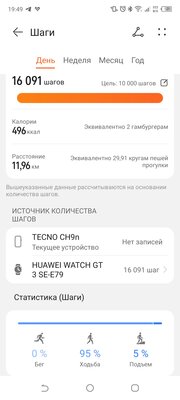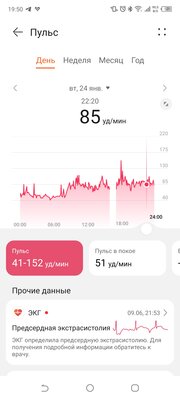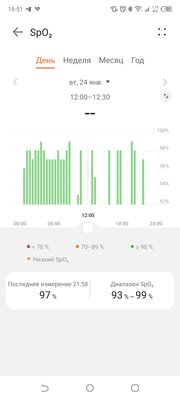 Of the new features for tracking health, the Huawei Watch GT 3 SE has an analysis of the pulse wave and arrhythmia by measuring PPG signals (photoplethysmogram). The analysis is carried out during periods of calm, that is, mainly at night. In my case, no arrhythmia was detected, however, instructions from Huawei are for reference only. If there is pain in the heart area, and Huawei gives a good conclusion, this is not a reason to ignore doctors.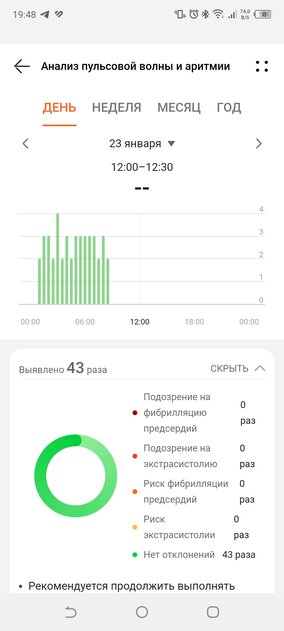 Workouts have not changed: walking, running, ellipse and rowing machine are automatically recognized, and more than a hundred modes can be launched from the menu. In addition to heart rate, pace and GPS distance, oxygen consumption (VO2Max) is displayed during training. By this parameter, it is possible to assess the performance and endurance of an athlete, as well as to observe the development of the form in dynamics. During training, intermediate results are announced by a voice and, fortunately, these messages have recently been turned off. A loud male voice with an enthusiastic intonation, broadcasting in English, is not very appropriate in public places.
The case is protected from water ingress according to the hourly standard 5 ATM. That is, in Watch GT 3 SE it is quite possible to swim, including in sea water. The corresponding set of trainings is in the list of supported modes: "Swimming in the reservoir" with GPS tracking and "Swimming in the pool" without. And from diving and extreme activities on the water with a novelty on the wrist, Huawei itself warns in a footnote on the official website.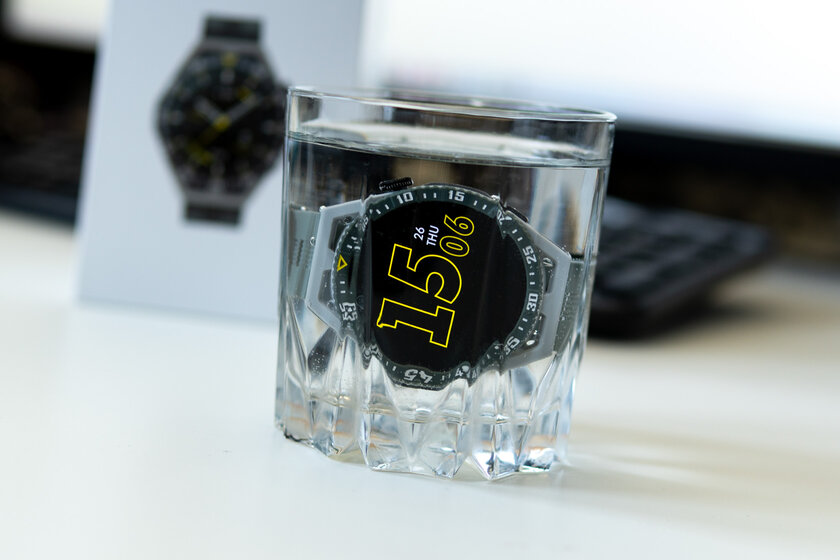 Synchronization with a smartphone
Huawei watches are equally compatible with Harmony OS, Android and iOS. From the first, everything is clear, the companion application is installed out of the box on all Huawei smartphones. With Android, things are a little more complicated, since Huawei Health is no longer available on Google Play. The application has to be downloaded from the AppGallery website or from third-party resources. It seems to be an inconvenience, but I can't consider it a serious drawback, since once a program is installed, it will continue to update itself. With iOS order, Huawei Health regularly receives updates in the AppStore.
I tested the Watch GT 3 SE paired with a Tecno smartphone and had no problems. Notifications and calls go through, third-party apps and watch faces install, and workouts sync. The only condition is that you need to allow Huawei Health to work in the background and not disable the unhidden informational notification that prevents the program from being unloaded from memory.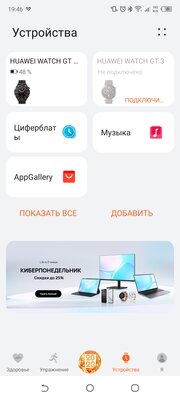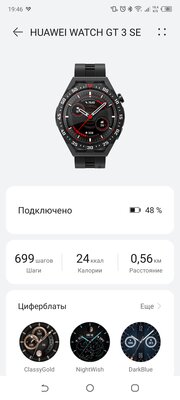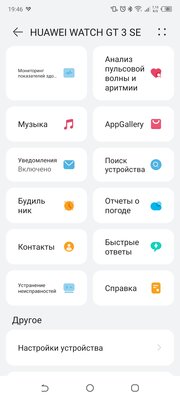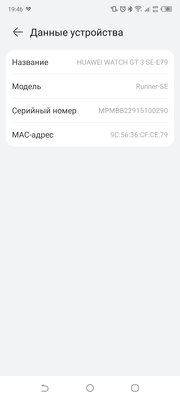 The watch removed from the wrist after some time puts out the constant time display and disconnects from the smartphone. Thus, when there are several pairs of smart or ordinary watches in the collection, they can be worn alternately, the temporarily removed Watch GT 3 SE will not vibrate once again.
Battery life
Huawei rarely lists the battery capacity of its watches, but it does report battery life in days for different use cases. In the first cycle, when I want to try all the functions, and the screen glows almost a full day, Watch GT 3 SE served me exactly 4 days. Then the use case settled (round-the-clock wear, 14-hour Always On, tons of notifications, sleep tracking, and automatic heart rate and SpO2), and the watch began to give out 5 days, as indicated in the characteristics. If necessary, one charge can be stretched for 14 days, but for this you will have to abandon the constant display of time, minimize the intervals of automatic measurements and once again not turn to the clock. This seems to be a very boring use case.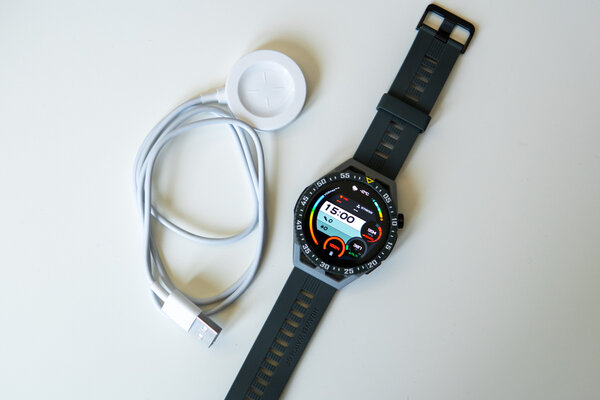 Charging is wireless inductive, so the watch can be recharged from a smartphone using Qi reverse charging. The kit includes a standard Huawei magnetic tablet with a full-sized USB on the back end.
Review after a month of use
As you know, there are no universal watches for all occasions, so there should be several models in the collection. And a place for sports Huawei Watch GT 3 SE in a very light and resistant case, you will definitely find it, especially if you lead an active lifestyle. For this reason, disputes about design are inappropriate – watches should be different. And there are simply no questions about the quality of workmanship and assembly.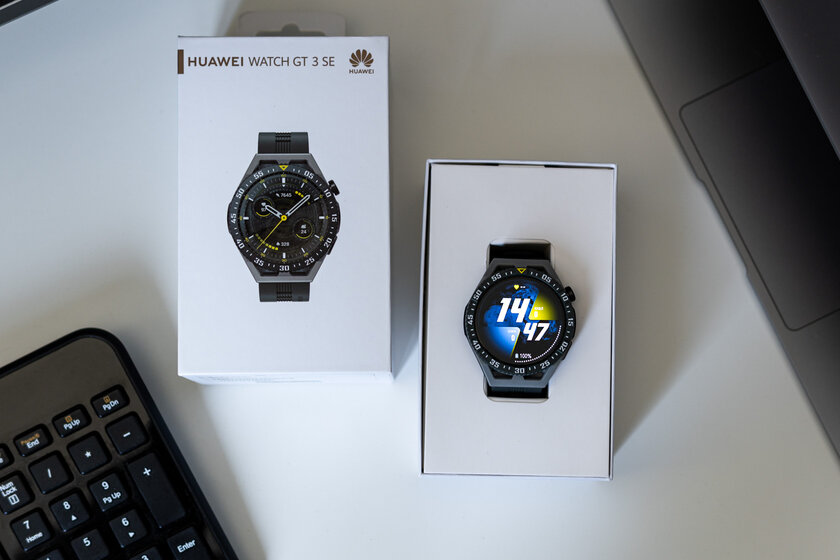 All the benefits of a Huawei smart watch are inside. I really like debugged software with constant improvement of functionality. The same workouts work great, notifications have got a response according to the template, and the built-in speaker makes it possible to fully control calls. In short, in terms of capabilities, the novelty practically repeats other models of the GT 3 generation. Despite the SE suffix, the differences with the regular Watch GT 3 are small. I noted: the rejection of the scrolling wheel, slightly less autonomy, the lack of a skin temperature sensor and NFC.
Advantages:
the ever-growing functionality of Harmony OS;
quality sensors;
large and bright AMOLED at 1.43 inches;
Water resistant for diving up to 50 meters;
built-in speaker;
the ability to respond to notifications with templates;
wireless inductive charging.
Flaws:
the spinning wheel is missing.
Points of contention:
battery life falls short of the original Watch GT 3.
Source: Trash Box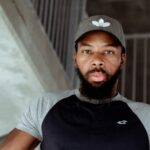 I am Joyce Corbett and I have been working in the news industry for over 10 years. My current role is as an author at World Stock Market, where I focus primarily on the tech section. My specialty is creating engaging content that helps to explain and demystify complex financial topics.
- Article Bottom Advertisement -