At the end of 2021 or at the beginning of the new year it is expected to take place referendum for the law that restricts the teaching in the schools of homosexuality and transgender issues as pointed out on Thursday (22/7) by the Chief of Staff of the Prime Minister Victor Orban.
The Hungarian Prime Minister announced the plan for the referendum yesterday, Wednesday.
Last week, the European Union launched legal action against Hungary for these measures, which are included in amendments to laws on education and child protection. If successful, Brussels could cut off funding to Hungary if the restrictions are maintained.
"For Hungary, there are many more arguments for being a member of the European Union than against. "Joining the EU was the right decision, it was in our national interest and it remains," said the prime minister of the country, Gergely Goulas, as broadcast by the Athens News Agency, citing Hungarian media.
"Hungary believes that it has the right to comment on what it calls 'club rules' and to make its own decisions on matters on which it has not delegated power to the EU institutions," he said.
Asked about the referendum, the European Commission said it was not interfering in member states' policy-making choices, although it considered Hungarian law to be discriminatory.
Based on the measures, which have caused concern in the community ΛΟΑΤΚΙ, prohibits the use of material that is considered to promote homosexuality and gender reassignment in schools in order to prevent child abuse, as stated.
Criticism of the reforms: 46% of Hungarians support same-sex marriage
Several civil rights organizations have criticized his reforms Orban and a poll by the Ipsos Institute last month found that 46% of Hungarians support same-sex marriage.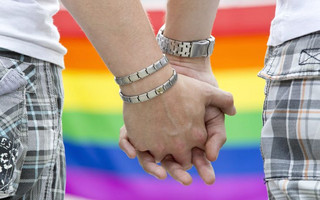 Goulas also said that Hungary was still in talks with the Commission on a national pandemic recovery plan, but added that the government would start pre-financing projects from the national budget.
The European Commission listed serious concerns about the rule of law in Poland and Hungary in a report released yesterday, Tuesday, which could help decide whether to receive € 1 billion from EU funds to help recovery from the pandemic.