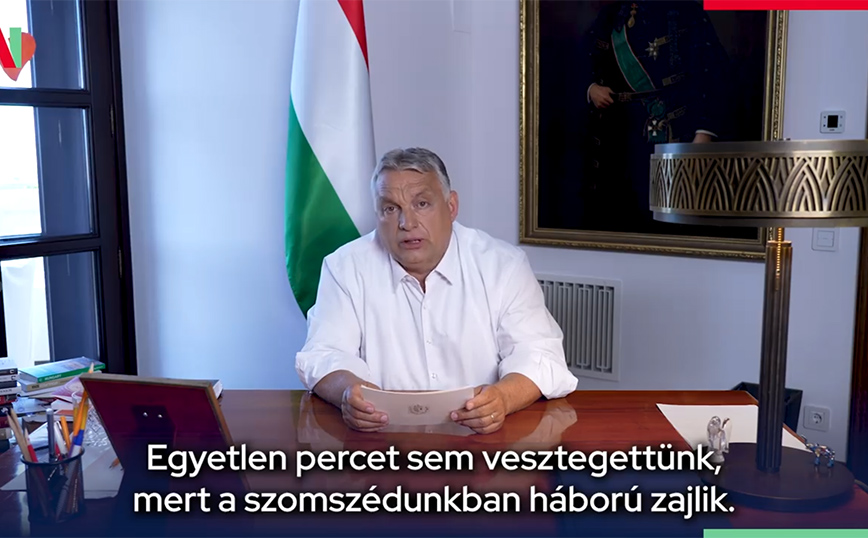 Her government Of Hungary declared a state of emergency in the country from tomorrow Wednesday due to war in Ukraineannounced Prime Minister Victor Orban in a video on Facebook, noting that his cabinet needs room for maneuver to respond quickly to the challenges.
Orban, who won a fourth consecutive term in the April 3 election, has used the emergency measure in the past, once because of the immigration crisis and later during the Covid-19 pandemic.
"People are on the brink of an economic crisisHe said, adding that his government "needs room for maneuver to act quickly."
The approval of the state of emergency authorizes his government Orban to adopt rapid measures, by decrees.
Earlier today, the Athenian News Agency reported that a letter from the Hungarian Prime Minister to the President of the European Council was published stating that the proposed new EU sanctions against Russia, including the oil embargo, should not be discussed at next week's summit of European bloc leaders.
Hungary, which is heavily dependent on Russian oil, has said it will need about 750m euros in short-term investment to upgrade its refineries and expand a pipeline carrying oil from Croatia.
Source: News Beast