Simultaneously with the Alpha 7 IV (ILCE-7M4), Sony introduced the HVL-F60RM2 and HVL-F46RM flashes. The HVL-F60RM2 has a guide number of 60, and the HVL-F46RM has a guide number of 46. Both flash heads can be zoomed, allowing you to change the angle illuminated during the flash. The first one covers the range corresponding to the angles of the field of view of a lens with a focal length of 20-200 mm, the second – with a focal length of 24-105 mm. According to the manufacturer, these flashes "are intended for advanced photographers, videographers and professionals shooting with Sony Alpha cameras."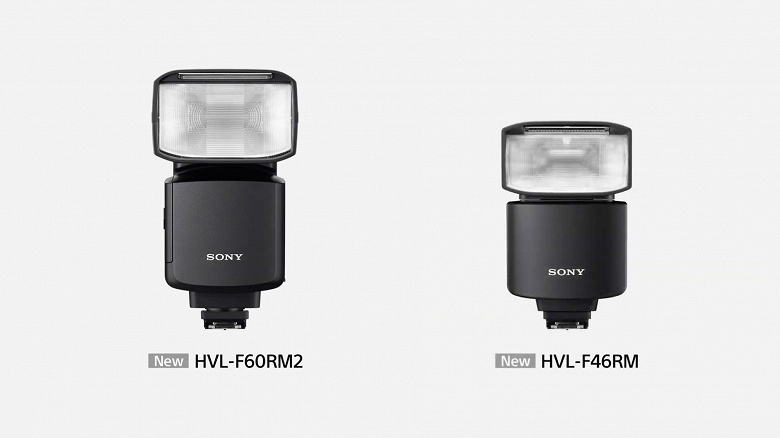 Both flashes are good for burst shooting. So, the HVL-F60RM2 can produce up to 200 pulses when shooting at a speed of 10 fps. The HVL-F46RM indicator is more modest, but also good – 60 pulses. The manufacturer notes that outbreaks are not susceptible to overheating. When using four NiMH batteries as a power source, the HVL-F60RM2 allows you to take up to 240 shots, taking a recharge of 1.7 seconds, and with the HVL-F46RM you can even take up to 320 shots, but the interval will be slightly longer – 2 seconds.
The full potential of flashes is revealed when used with Alpha cameras, including the Alpha 7 IV camera mentioned above, with which you can use the P-TTL metering system not only in low-speed shooting (Lo) mode, but also at medium and high speeds (Mid and Hi, respectively. ). Using the HVL-F60RM2 with the Alpha 1 camera, you can shoot bursts at 20 fps, and if you connect the external battery adapter FA-EBA1, the flash can work at that speed for more than 10 seconds. Also available with the Alpha 1 camera are sync speeds up to 1/400 s. Other benefits of using the HVL-F60RM2 and HVL-F46RM with Alpha cameras include the ability to adjust flash settings from the camera menu, support for face detection, and automatic white balance correction based on color temperature information provided by the flash.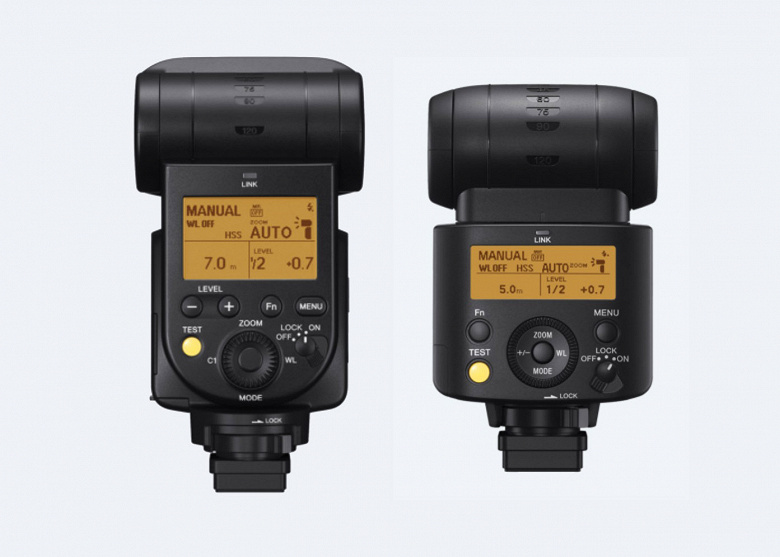 The flash units are protected from dust and moisture. They support wireless radio transmission of other flashes (up to 15 flashes and / or receivers in 5 groups).
The HVL-F60RM2 and HVL-F46RM flash units are expected to go on sale in November for 650 and 430 euros, respectively. December is named as the start date for sales in Russia.
.