The developers of the H2 Clipper hydrogen airship project yesterday, June 23, told very interesting information about their plans for the near future. For example, a team of enthusiasts spoke about the rather impressive characteristics of the future air vehicle, which, however, have so far been presented only on paper. But according to the project documentation, the electric airship, which runs on clean hydrogen and does not emit harmful substances into the atmosphere, will be able to transfer impressive cargo over vast distances at a price that is four times lower than modern cargo ships.
At the moment, the authors of the H2 Clipper have announced that their hydrogen airship will be able to carry cargo weighing up to 150,000 kilograms – this is about 115 Toyota Corolla cars. At the same time, the distance that a new vehicle can cover on one gas station is 9650 kilometers – this is the path from Los Angeles to Barcelona. Moreover, when fully loaded, the airship will be able to travel at a cruising speed of 280 kilometers per hour – this is, of course, only a third of the speed of a Dreamliner passenger aircraft, but the declared speed is still 7-10 times higher than that of modern cargo ships cruising along the seas and oceans.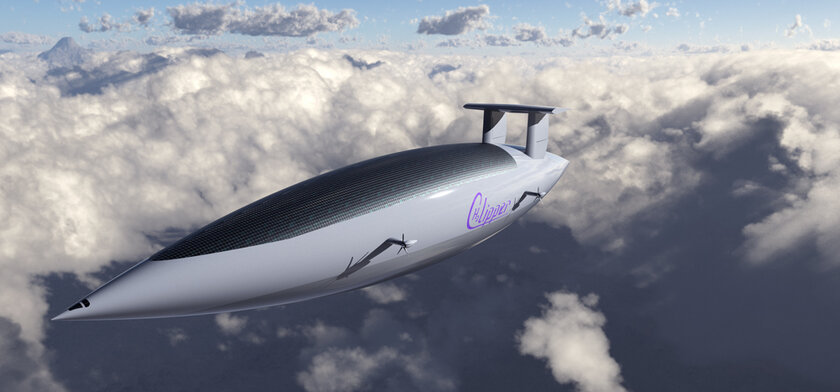 But the main advantage of the airship is the cost of delivering cargo – H2 Clipper, according to the development team, will enable carrier companies to transport cargo for only a quarter of the current cost of air transportation (calculated per ton-kilometer). Accordingly, the latest development will be simply the ideal solution in terms of economic benefits when transporting bulk and other heavy goods, since delivery will be faster than by water, and cheaper than using a cargo plane. True, the revolution in the cargo transportation market will have to wait a few years.
The company plans to build its first prototype airship powered by hydrogen fuel cells by 2025. After construction, testing of both the vehicle itself and the areas for loading and unloading cargo will begin, plus it will be necessary to think over the logistics of gas stations and technologies to improve safety. If everything goes according to the plan of the developers, in 2028 the company will build a full-size hydrogen airship, which will already receive the appropriate permits and certificates for flights in the airspace.
Source: Trash Box