- Article Top Advertisement -
At six years old, Rumeysa Gelgi was already 1.76 meters tall. She now that she is 26, she has reached 2.15 meters, and is the tallest woman in the world. Growing up in Safranbolu, Turkey, she is affected by a rare genetic condition called Weaver syndromewhich affects only 50 people in the world.
"My childhood was not easy. I was homeschooled because of my physical condition, and I've known as long as I can remember that I look different from other people," she said in an article she wrote for the British newspaper Guardian. «I felt like a little girl trapped in an adult's body. Normally, people expect men to be taller than women; this makes things very difficult for tall women and I find it upsetting.'
- Article Inline Advertisement 1-
Often Rumeysa has to alter the clothes to make them suitable for her height, «which can be very difficult, but there are also positive aspects. I usually buy clothes from clothing brands that specialize in plus size, then I modify them. I find a dress I like and then I make it into a top. This it gives me the opportunity to be creative».
Web developer, for years he has dreamed of going to Silicon Valley to progress professionally. But, for a long time, she thought that a 13-hour flight on an airplane would be impossible for her: «Due to my condition, I have a curvature of the spine, joint problems and muscle problems, which means that I can't sit for more than two hours at a time. After that I have to lie down and rest, for the pressure on my spine.'
In recent years he has looked for different options to be able to face the journey. "Then, last fall, an airline agreed to make my dreams come true. It was necessary to close six economy class seats and place a stretcher on them. I just lay there the entire flight. It was a fully booked commercial flight, so there were a lot of curious people on board, but I had a great time."
Rumeysa now lives in California to develop his career in technology. Despite her difficulties, Rumeysa has always been a very ambitious person. «In 2014, when I was 17, I received the title of tallest living teenager. I actually requested this myself, as I saw that the record holder, at the time, was shorter than me. In 2021 I was named the tallest living woman and last year I also received the titles for the largest hands, longest fingers and longest back. I use these headlines to raise awareness about my condition and also to help people be themselves. I hope to inspire and encourage other people with similar conditions to know that they are not alone and that anything is possible for them."
More stories from Vanity Fair that might interest you:
Ilaria, 25 years old: «I have Jarcho Levin syndrome, a very rare disease, and I dream of being a writer to destroy certain taboos»
Source: Vanity Fair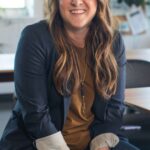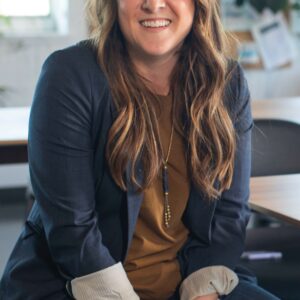 I'm Susan Karen, a professional writer and editor at World Stock Market. I specialize in Entertainment news, writing stories that keep readers informed on all the latest developments in the industry. With over five years of experience in creating engaging content and copywriting for various media outlets, I have grown to become an invaluable asset to any team.
- Article Bottom Advertisement -