Two or three years ago, I was really crazy about modern TV shows, which could be watched in seasons – in one gulp and almost without stopping. Since then, the picture has changed somewhat. I see how the overall quality of multi-part projects is systematically declining. Moreover, I noticed a curious scenario behind me – more and more often I turn on TV shows just for the background. I remember very well how earlier television channels were used for the same, which for me have sunk into oblivion. However, this is far from the only observation that has been made recently. Something is wrong with the TV show industry, and I honestly don't like it.
I am annoyed by the lack of good family series
I perfectly understand that it is the demand that dictates the supply. However, I strongly doubt such a wild lack of public interest in kind family series. I open trending projects on Netflix and every day I see the same picture that is already well known to me. In the first places in the tops of the service – "Squid Game", in which there are even more deaths than at "Red Wedding" in "Game of Thrones", as well as a new season "You" with one new murder in almost every episode. No, I'm not limp, I just took it to heart – I want to relax in the family circle under some curious deep picture about life, but there is very little sensible in this direction.
I can't understand why there is so much negativity in the tops …
For the release of halves of seasons, producers should be "scolded"
There are several release scenarios in the TV show industry. There is a principle that I myself call traditional. It involves the release of episodes one at a time with a certain regularity – for example, once a week. This is quite successfully used in Apple TV + – there is already enough content on the platform to successfully stretch releases in this way. Netflix has a different strategy – on the set, TV shows usually air for entire seasons. But here there are also halves of seasons – for example, as was the case in "Lupine", which at first ended in half of the story, and then continued six months later. At one time, my indignation simply knew no bounds.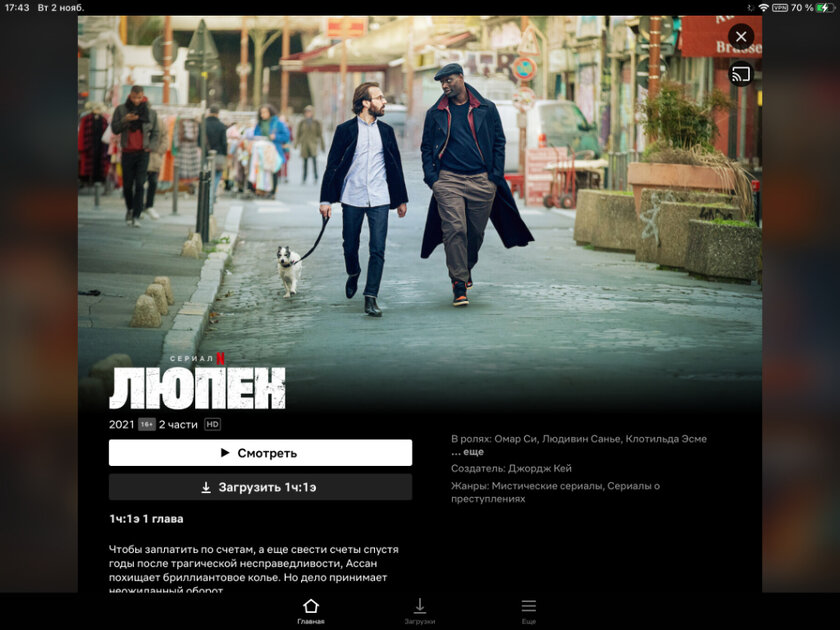 Cutting off the season in the middle of the narrative for six months is nothing worse for a fan of TV series.
Releasing entire seasons is another trick I don't understand.
By the way, regarding the release of the seasons as a whole, which has already been discussed above in the text. I'm not completely sure why Netflix uses this technique. If there was not enough content on the site, like six months or a year ago on Apple TV +, this remark would be superfluous. Today, the service has enough projects that you can watch one episode a week in parallel. A new season of the conventional picture "You" comes out, and the person disappears for a couple of days. It is very difficult to get in touch with some serial maniacs, even in the context of professional activities.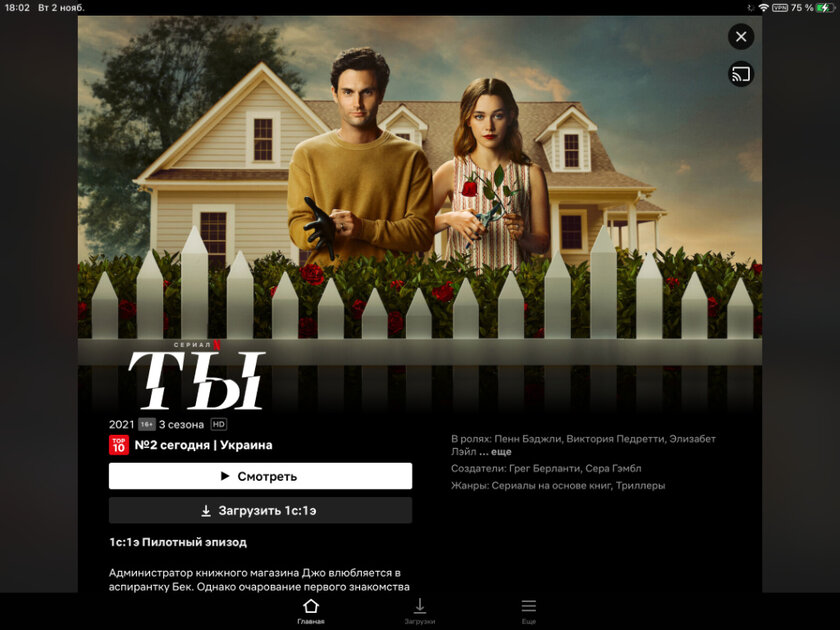 The third season of the series "You" had to watch a couple of nights in a row
There is no clear plot for all seasons – they think out on the go
A few years ago, it seemed to me that all normal TV series should have a full-fledged plot for all seasons ahead. A different format can only be found in banal sitcoms in the manner of "Friends", which write along the way and stretch infinitely, as long as there is a certain interest in the main characters. However, this technique, it seems to me, began to be used in more serious genre projects. A prime example is Paper House, which obviously was originally planned for one or two seasons. The rest seem superfluous – especially the last part.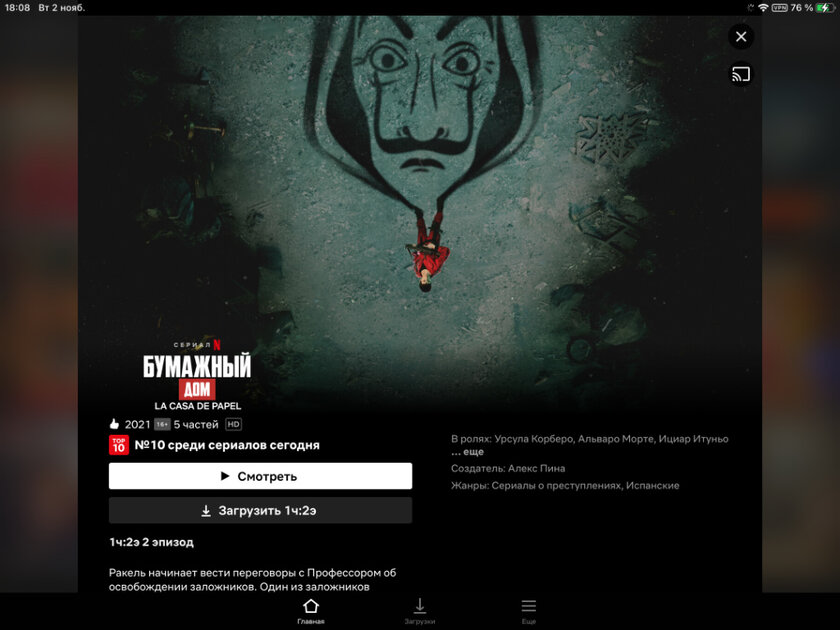 The last seasons of "Paper House" personally remind me of a sitcom
The action is often deliberately stretched out in half-empty series.
Modern streaming services on the example of Netflix are actively fighting for the attention of viewers – in fact, there is absolutely nothing surprising in this. The more time a person devotes to this particular site, the better for it. Nevertheless, I am frankly frightened by a trend that is clearly visible in this issue. We are talking about the release of half-empty series, which practically do not make any sense. You can argue with me, but the Morning Show on Apple TV + seems to be chock full of just such episodes. The narrative moves noticeably slower than before, and the series is simply stretched out.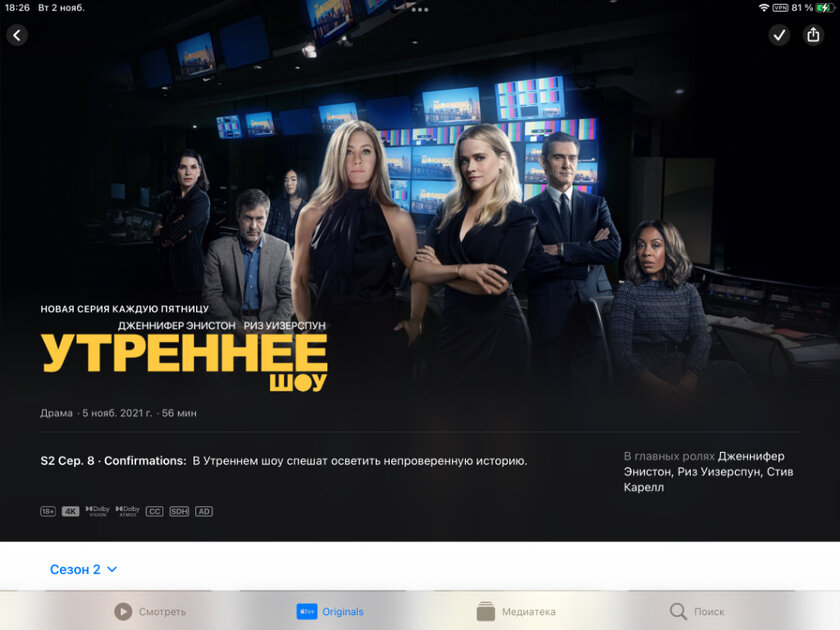 "Morning Show", I think, rolled down with the second season
Most TV shows are created to play in the background.
I regularly watch the latest TV series on Netflix and come to the conclusion that most of them were created only with the purpose of ringing silence in the house. It is quite possible that I simply have too high requirements for the semantic content of the paintings. However, most of the TV shows from Netflix are not interesting for me to include in the background, even during routine tasks like washing dishes or shoes, brushing a dog or cooking. No, really interesting projects on the example of "Love. Death. Robots ", in which you want to see every second, really meet. But in the mass – gum.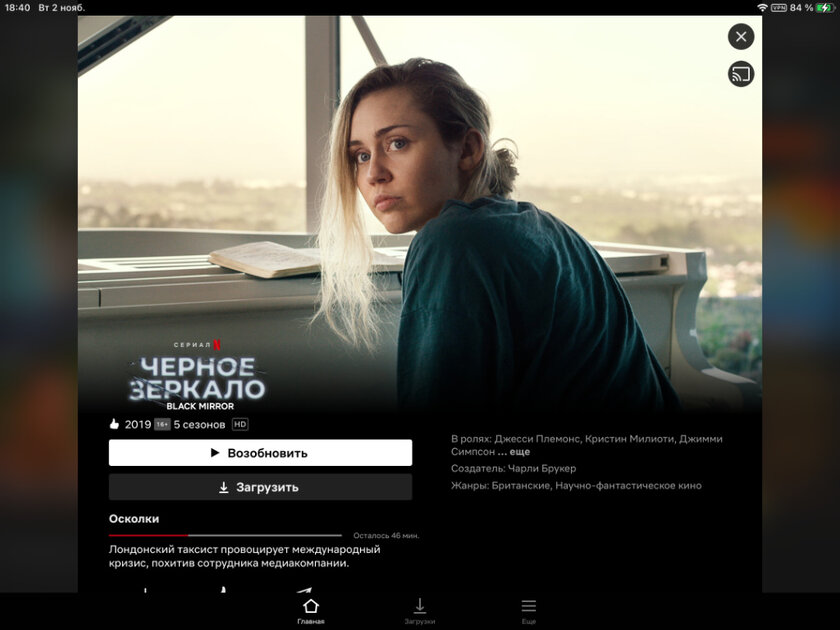 The last couple of seasons of "Black Mirror" also remind me more of chewing gum, although the first ones were very pleasing.
Many TV series do not officially air in Russian
It's maddeningly infuriating that many potentially interesting TV shows don't come out in Russian at all. I understand perfectly well that many publishers may not be interested in the official translation of their creations. And the situation with piracy in Russian-speaking countries is much more indicative than in the rest of the world. Nevertheless, a lot of people all over the world speak the great and the mighty, and it seems to me that Disney + and other services should officially come to the countries of the post-Soviet space. There are already those here who are willing to pay for content.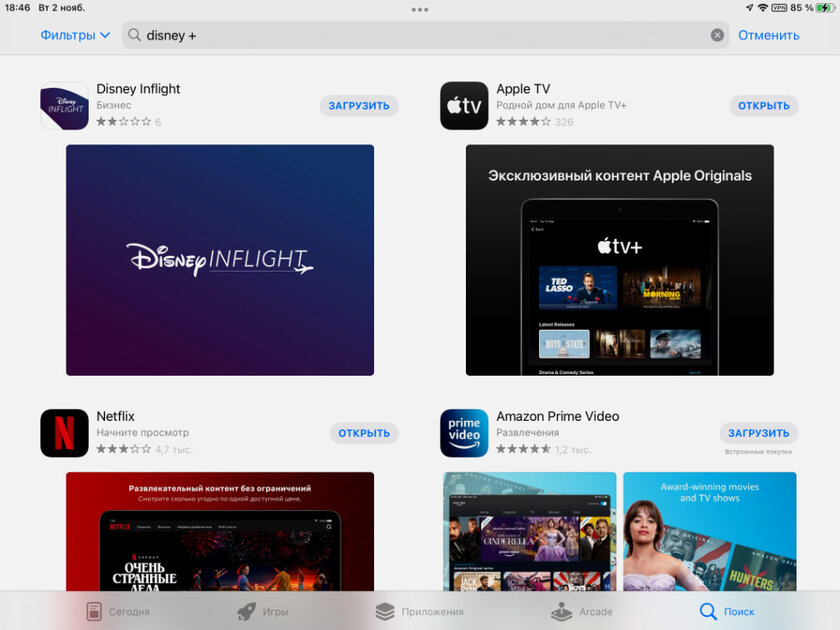 The Disney + mobile application is simply not available in the Russian branch of the App Store
Total tolerance and emphasis on minorities
I have nothing against minorities and I am more than tolerant of people, regardless of how they manifest themselves. Nevertheless, in such material I cannot but draw attention to the fact that this very tolerance is becoming the main focus of many paintings. That only is the last season of "Sexuality Education", which deliberately minimizes traditional relationships in favor of non-traditional ones. It seems that in this way the writers are simply flirting with trends that are even more than obvious to many.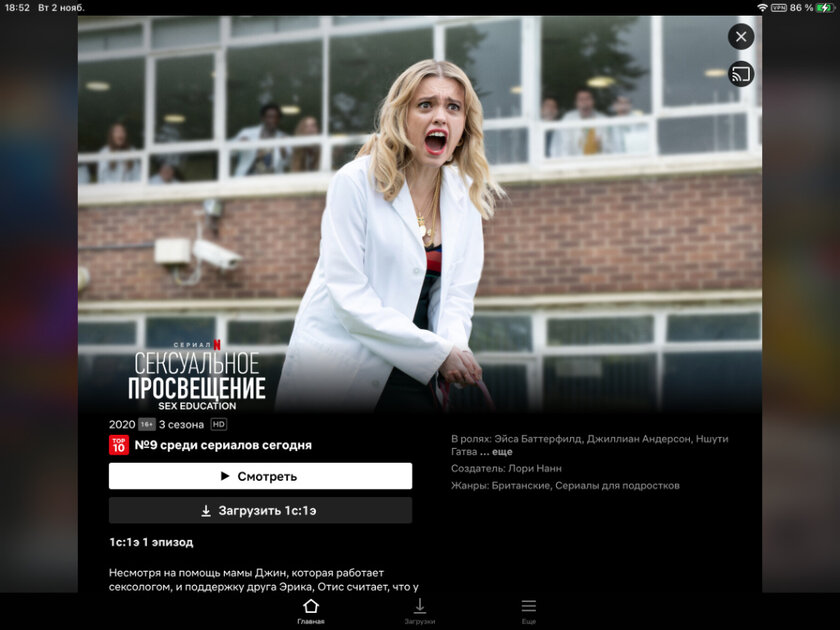 Too Much Tolerance in Sex Education Season 3
TV series make you watch as part of the cinematic universes
At this point, I want to convey a fiery hello to Marvel, which makes cool blockbusters, but very mediocre TV shows. WandaVision, Falcon and the Winter Soldier – Loki alone deserves at least some attention at the moment. Nevertheless, all these series are part of the canon cinematic universe of the studio – they are intertwined with future films in terms of storyline. It turns out that without these projects the general plot of the entire cycle of paintings as a whole will not be fully understood, and this confuses me personally. It seems that these series are just forcing to watch.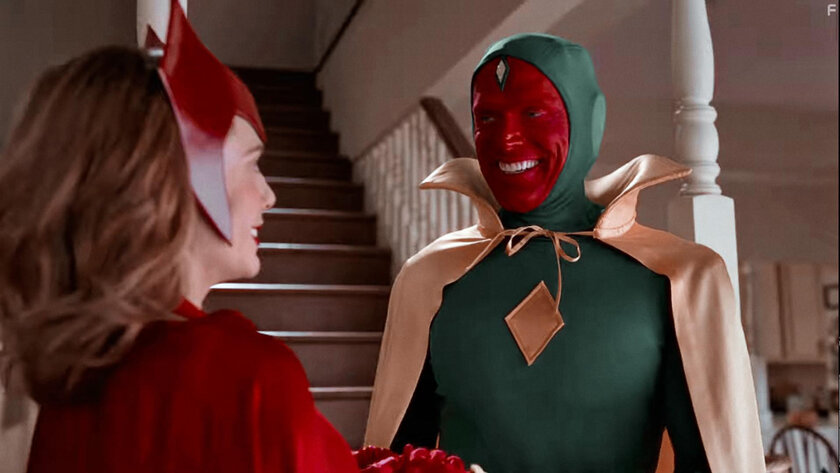 There is a feeling that the series "WandaVision" has failed
With the change of scriptwriters, TV shows fall into the abyss
In the end, one cannot fail to note the failures of the series, which periodically happen with an unexpected change of scriptwriters. This is roughly the situation with the "Game of Thrones" project, which many of us have watched for several years. When the books on which the episodes were written came to an end, the narrative flew so far into the abyss that it is even difficult to imagine. As a result, the scriptwriters even apologized for not pulling on such a large-scale project, but they definitely would not be able to return the wasted time to each viewer. Another annoying example.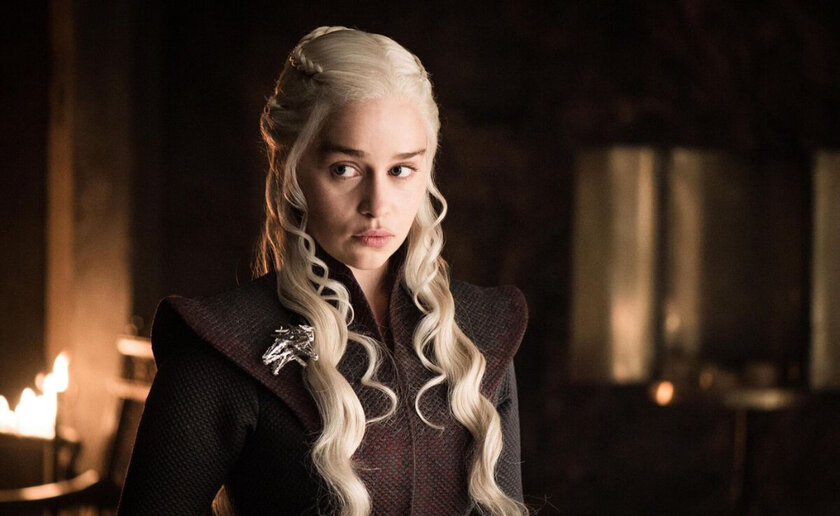 It's a shame the last season of Game of Thrones was so bad