Do you think you always get a bad seat on the plane? Then you need to know Lee Yoon-jun's story.
The passenger who was sitting next to him on a recent Asiana Airlines flight opened the plane's emergency door while it was still in the air.
"I just felt the horror of death. I thought, 'I'm going to die. This is it, this is the end for me,'" recalls Lee. The horrific experience happened on what was supposed to be a routine flight lasting less than an hour connecting the cities of Jeju and Daegu in South Korea last month.
"In disaster movies, it seems like everyone dies when a door opens in mid-air. I thought where I had gone wrong in life. It all happened very quickly, but I had a lot of thoughts," adds Yoon-jun.
He was watching a YouTube video on his cell phone when the door opened and a strong wind hit him, ripping off his hat and headphones and making it difficult for him to breathe.
Looking up, he saw clouds where the emergency door had been. The plane was in descent procedure, but was still flying at 213 meters. For Lee, the end seemed certain.
Looking at the man sitting next to him, Lee noted that he "looked tense" and they were both "shaking with fear". "When I looked down, I noticed that his feet were swaying in the wind," says the passenger.
However, he did not know at that time that it was his seatmate who would later be blamed for the incident.
Lee said he didn't see the man open the door. At first, he thought there was some technical problem. But as soon as the landing gear touched down, the man next to it seemed to be trying to jump out of the still-moving plane. Lee concluded that he was having a panic attack.
"As I looked at the flight attendant, I heard the sound of someone next to me unfastening their seat belt and realized that this person was leaning towards the emergency exit."
Lee said he then restrained the man, helped by other passengers, while the flight attendant called for help.
It was only later that Lee understood what was really going on.
After the plane arrived at the airport, police arrested a man in his 30s on suspicion of violating aviation security laws.
Police described the man as someone going through a mental breakdown, who reported that he felt suffocated and wanted to get off the plane quickly.
Recapping his experience, Lee remembers being uncomfortable sitting next to him for the entire flight. "From the moment he boarded the plane he looked pale and had a bad vibe. He looked kind of sinister, fidgeting all the time, looking around at people and acting weird."
Of the 200 passengers on board, no one was seriously injured. Nine suffered from hyperventilation, a relatively benign outcome given the gravity of the situation.
Investigations into the incident continue, according to Asiana Airlines. An important aspect is to understand how the man managed to open the door while the plane was still in the air.
Airbus, the plane's manufacturer, said in a statement: "We are looking into the circumstances of this incident. Aircraft doors can usually only be opened by touching the ground."
Lee says Asiana Airlines has not contacted him since the incident.
But he feels he has been given a second chance at life.
"It feels like I've been born again, I'm trying to have more fun and live in a more interesting way. I'm enjoying it," she confesses. Lee says he's also happy to be seen as a hero for stopping the passenger from jumping off the plane.
"I suddenly became a momentary celebrity. Whenever I'm with my friends, I joke that I'm a celebrity," she says.
Source: CNN Brasil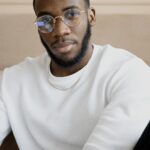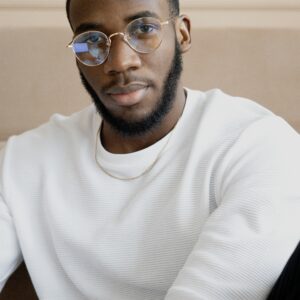 Bruce Belcher is a seasoned author with over 5 years of experience in world news. He writes for online news websites and provides in-depth analysis on the world stock market. Bruce is known for his insightful perspectives and commitment to keeping the public informed.