The world of TWS headphones is incredibly diverse. If we compare the current situation with that a couple of years ago, it becomes clear that now there are models on the market really for every taste and budget: with high-quality sound and more expensive, simple, but cheaper, average, but with a bright design, and so on. However, Redmi is famous for the fact that they often break stereotypes and offer more for less, advantageously standing out against the background of competitors. Let's see if the manufacturer managed to keep the tradition, using the example of Redmi Buds 3 Pro.
Design
Matte case with excellent build
Let's start with the design of the case, because it clearly deserves attention here. The novelty is made of dark gray matte plastic, which does not collect fingerprints and does not scratch – a rarity among TWS. This color is a bit like Google's Pixel Buds, but only in a good way. However, the most pleasant thing about the case is not even its appearance, but its excellent assembly. The lid opens clearly and sharply, without dangling at all, and after closing it is securely held by magnets. To be honest, clicking it is even more pleasant than the classic AirPods.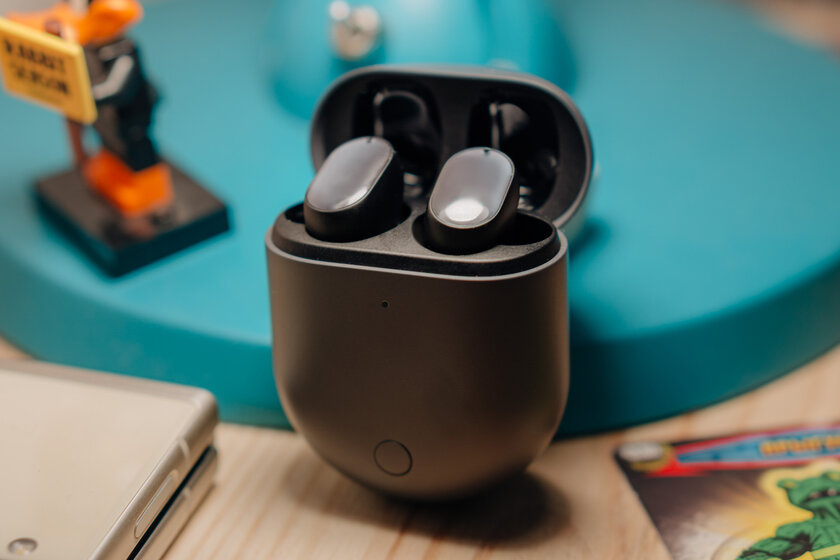 The headphones themselves hold in the case more than confidently: if you shake them, they don't fall out. It is convenient to get them out of there, grabbing at the iridescent hats, but putting them back is not. Due to the bizarre in-channel shape, it is not always possible to understand where is right and where is left the first time. By the way, Redmi Buds 3 Pro are protected from splashes and sweat according to the IPX4 standard – you can't swim, but they must survive the rain.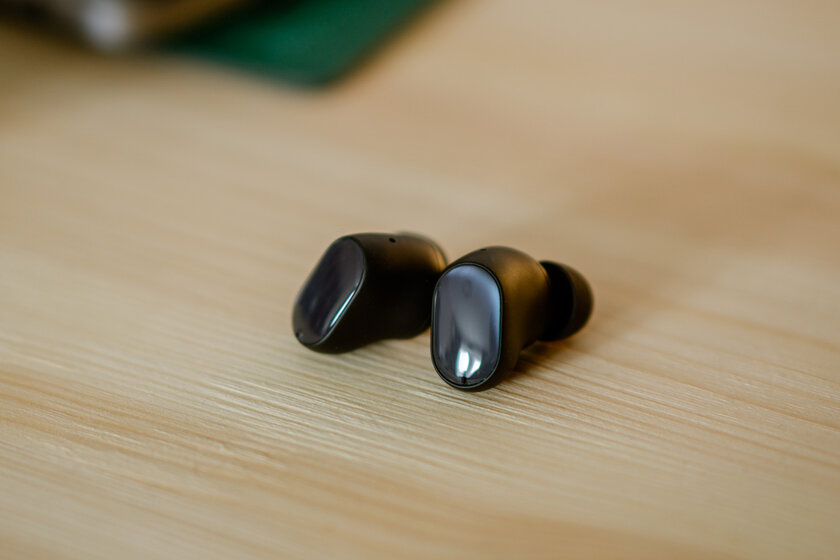 In terms of design, these are kind of pearls, the color of which changes from white to blue and even black depending on the lighting. Despite its rather large size, such a design looks neat in the ear, since it is the outer shiny panel that remains in sight. The weight of 4.9 grams is hardly noticeable when worn, so if you choose the right ear pads (3 sizes included), the headphones sit very comfortably. During active sports, Redmi Buds 3 Pro does not fall out of my ears.
Noise suppression
Decent for this price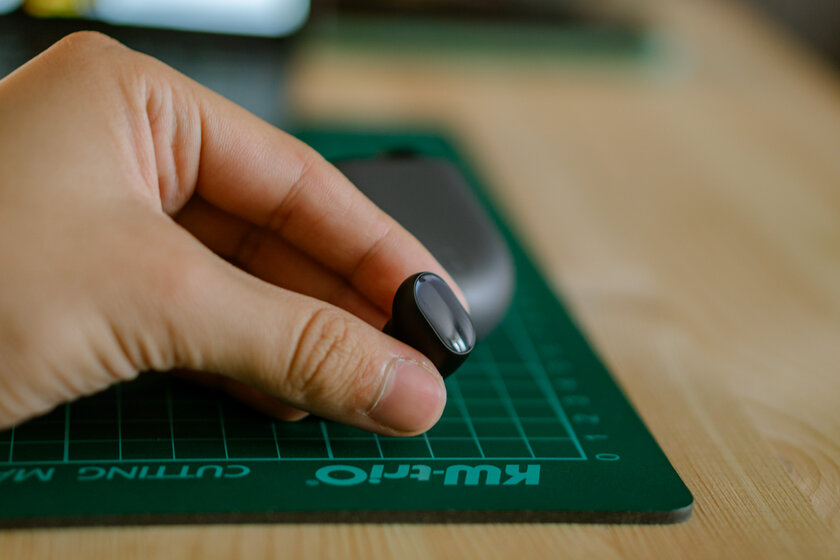 Despite the rather modest price tag ($ 50), the headphones boast decent noise cancellation. Destroying all sounds with a volume of up to 35 dB, Redmi Buds 3 Pro perform well on a noisy street, but they are not enough for a trip in an old noisy subway car. However, even more expensive headphones do not always cope there. Relatively quiet sounds like a falling pen or typing on the keyboard pass through the Redmi Buds 3 Pro without any obstacle, without decreasing its volume at all, which can be annoying in some situations. Apparently, the headphones are tuned specifically for noise, and not for sounds in general.
The audibility mode, which I consider no less important than noise reduction, is also there, and it works effectively. The sounds of the environment are returned almost in full – when crossing the road or punching goods at the checkout, it is not necessary to pull the Redmi Buds 3 Pro out of your ears. If you do decide to do this, be aware that a position sensor is built into the headphones, which automatically pauses the music when removed from the ear.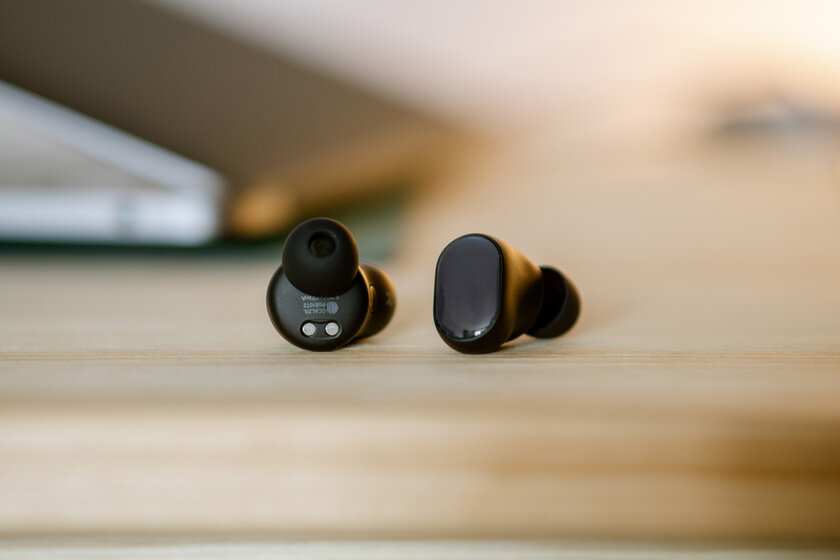 To turn on the noise reduction, you need to hold your finger on the touch panel for about a second – this is much more convenient than just tapping on it, since it completely eliminates the possibility of accidental pressing (hello, Galaxy Buds 2). The earbuds also support other gestures: two clicks to pause and three clicks on the left / right earphone to switch the track back / forward.
Sound
The only thing that gives out the price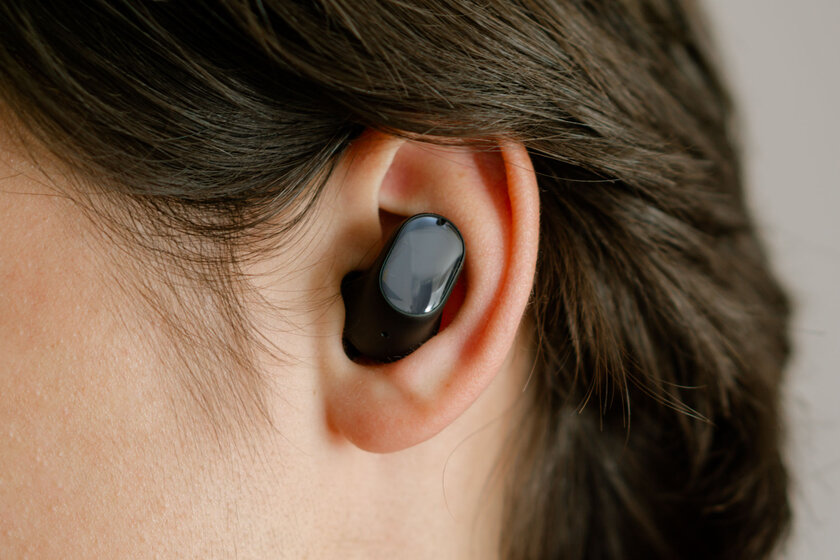 The Redmi Buds 3 Pro are equipped with 9mm drivers, providing decent detailed audio. However, if the design, functionality and battery (we will talk about it later) clearly exceed the price tag of $ 50, then the sound fits well into this figure. I repeat, it does not cause negative emotions, but there is not enough positive one either. In my opinion, the music in Redmi Buds 3 Pro sounds flatter than we would like, but I don't want to demand more volume for this price.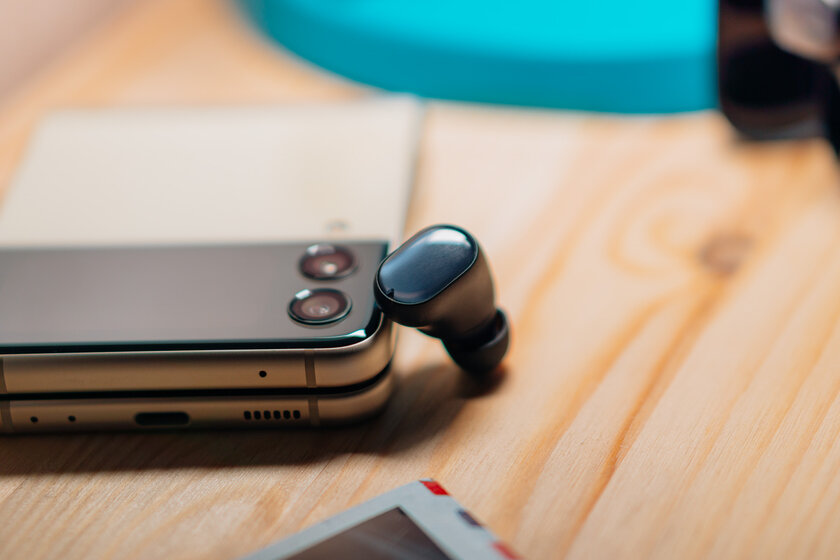 The headphones support SBC / AAC / LC3 codecs and connect via Bluetooth version 5.2. What pleased me, Redmi Buds 3 Pro can be connected with two devices at once – for example, with a laptop and a smartphone. This is rarely seen in the budget segment.
Battery
Here they managed to impress me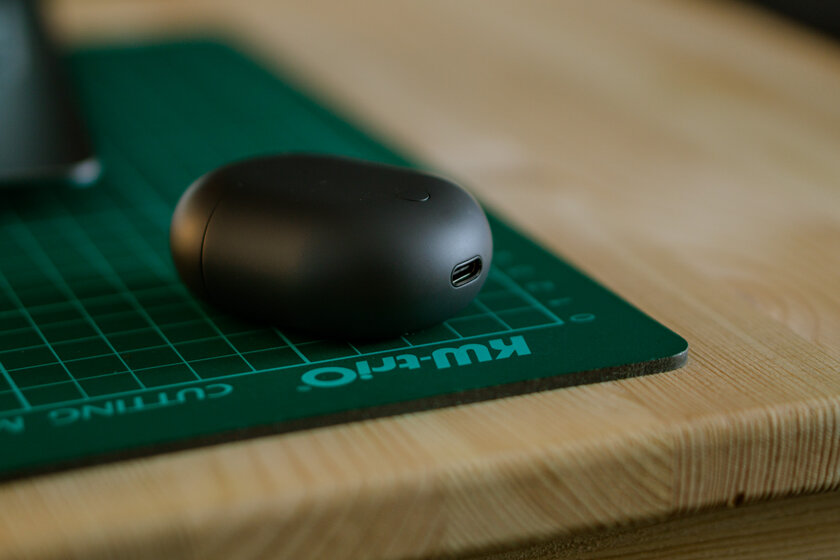 There is a 35 mAh battery inside each earbud, and another 470 in the case. This is enough for Redmi Buds Pro to work for about 6 hours without noise cancellation, and with it about 4. The case allows you to fully charge the earbuds about 4 more times , giving a total of more than a day of continuous listening to music. I am glad that Redmi has equipped the Buds 3 Pro with both wireless and fast wired charging. The latter allows you to get 3 hours of work after 10 minutes at the outlet, which, of course, is impressive.
Review
After two weeks of use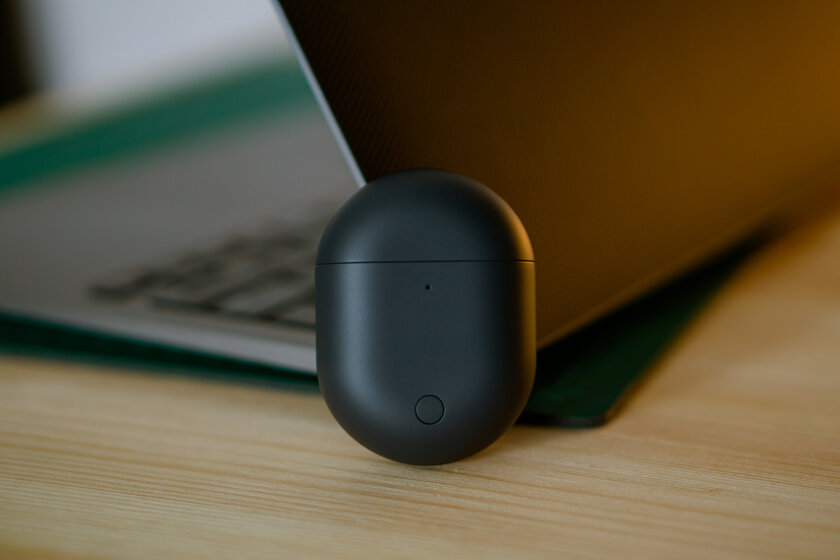 The Redmi Buds 3 Pro not only offer great functionality for their price, but they also claim to be something more. Speaking about the advantages of headphones, I want to highlight active noise cancellation worthy of this segment, excellent design and assembly, as well as the reference battery life: both with and without noise reduction. Oh yes, special thanks to Redmi for the high-quality hearing mode – manufacturers often forget about this. But what you should not expect from Buds 3 Pro is any interesting sound. If you have tried more expensive headphones before, the sound of the new item may seem too flat to you. For the rest, I highly recommend taking a closer look at this model.
pros
Stylish matte finish.
Comfortable shape – does not fall out of your ears.
Excellent autonomy.
Support for wireless charging.
Low price tag.
Good noise reduction.
High-quality audibility mode.
Minuses