Fifteen states and the DF remain on alert for great danger of a heat wave, with temperatures expected to remain high until next Friday (17), according to the National Institute of Meteorology (Inmet).
The heat impacts the health of the entire population, especially the most vulnerable — such as the elderly, children and people with health problems, according to the Ministry of Health. The ministry warns that not everything is worth keeping cool.
Ice cream? Just fruit
Avoid foods with a high sugar content. In an interview with CNN, Gabriel Teixeira, medical manager at Hospital Nipo-Brasileiro, explains that excess sugar can contribute to dehydration as the body tries to eliminate the substances. The recommendation is to opt for natural ice creams, made with fruit and without sugar.
Beer, caipirinha…
Just as sugar dehydrates our body, drinks containing alcohol have the same potential. This happens due to antidiuretic hormone (ADH), responsible for making our kidneys reabsorb water.
For this reason, caipirinha, beer and other drinks cause the body to urinate more — eliminating more water. And the main recommendation on hot days is to keep the body hydrated. Each person has an ideal recommendation for water consumption, depending on weight and height. But, in general, men should drink 2.5 liters of water and women, 2 liters, throughout the day.
Drink water, but don't overdo it!
One of the biggest challenges in dealing with high temperatures is keeping the body hydrated, which is why the Ministry of Health's guidance is to increase your intake of water or natural fruit juices, even if you are not thirsty.
However, too much water can be harmful. In rare cases, consuming more than 20 liters of water per day can lead to hyponatremia (loss of sodium electrolytes) due to overhydration. Symptoms range from confusion to seizure.
Super cold bath
Radical temperature changes cause the body to lose its ability to self-regulate. Symptoms include weakness, pressure fluctuations, dizziness, nausea, convulsions and fainting. In more serious cases, the abrupt changes even lead to cerebrovascular accident (CVA) and heart attack.
When changing from a cold to a hot environment, blood vessels dilate, which reduces blood pressure. From heat to cold, there is an increase in blood pressure, due to rapid vasoconstriction. "There is no need to take a shower with completely cold water, for comfort reasons. The water may be warm, but avoid baths at high temperatures", recommends the doctor.
Abuse of air conditioning
Despite being a refreshing alternative, the equipment reduces the relative humidity of the air. Twelve states are on alert for potential danger due to low air humidity for the next few days, according to Inmet. Low humidity dries out the eyes, skin and can harm the respiratory tract.
In addition to the risks of radical changes in ambient temperature, experts emphasize that it is necessary to use air conditioning without exaggeration and look for ways to keep the environment humid. The recommendation is to use air humidifiers, wet towels or buckets of water.
(*Under the supervision of Márcia Barros)


Source: CNN Brasil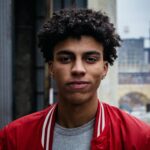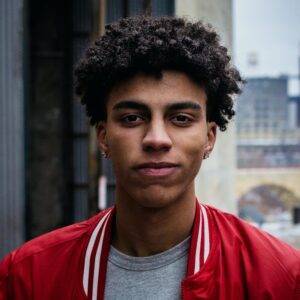 I am an experienced journalist and writer with a career in the news industry. My focus is on covering Top News stories for World Stock Market, where I provide comprehensive analysis and commentary on markets around the world. I have expertise in writing both long-form articles and shorter pieces that deliver timely, relevant updates to readers.