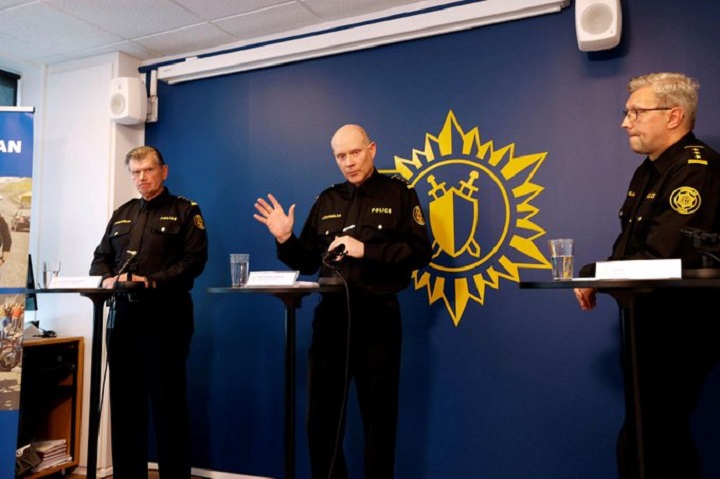 THE Icelandic police announced yesterday Thursday (22/9) that they arrested four persons during a large-scale operation connected to the preparation "terrorist act". These are the first arrests of this nature in the history of the small island state.
"Yesterday's police operations are part of an investigation into the preparation of a terrorist attack"he explained to journalists Carl Steiner ValsonIceland's chief of police.
Several semiautomatic weapons — some with parts printed with 3D printers — were seized at nine separate locations, as were "thousands" of bullets, according to police.
Four Icelanders, all in their twenties, were arrested in a suburb of the capital Reykjavik and in the city of Mosfelsberg (southwest) during this operation, in which approximately fifty police officers participated, yesterday Wednesday (21/9). Two of the suspects were remanded in custody on Thursday.
Their motives are currently unknown. The targets were "various institutions" and "citizens of the state," according to Mr. Valson. Among the targets is believed to have been the parliament and possibly the police itself.
The authorities noted that they are trying to ascertain whether there are relations between these men and extremist organizations and added that they are in contact with security services abroad.
"To our knowledge, this is the first time an investigation of this nature has been conducted." in Iceland, Mr Valson said.
The small country of 375,000 inhabitants ranks first in the global peace index since it was included in the list in 2008: it is called "the most peaceful country in the world".
Violent incidents there are extremely rare, as evidenced by the crime rate, which is among the lowest in the world, although a resurgence of violence in recent years has worried the authorities.

Source: News Beast