- Article Top Advertisement -
The columnist of New York Times Tish Harrison Warre called them ReSoulutiongood intentions for the soul. Gestures that nourish the interiority and that they have to do with emotions. Practices that do not base their existence on success or failure because they concern being and not doing.
The desire to be better without falling victim to the pressing need to do is of particular interest to Generation Z. Pinterest data is a mirror of this: this year, the annual report Pinterest Predicts has seen an increase in searches for practices of Liberative art as «therapeutic writing» (+1840%), «therapeutic activities expressive art» (+120%), «music therapy» (+30%), «therapy with indications for diary writing» (+220%) And «therapeutic art journal» (+3755%).
- Article Inline Advertisement 1-
They are all practices that manage to give expression to emotions with a relaxing effect. Exercises to look inside and become more aware of that magnum sea that moves under the skin. Knowing yourself is the way to clarify and change your gaze on the world.
Joy Tickets
Take an empty jar and every week write on a piece of paper a gift you have received, a moment of gratitude that you want to keep in your memory, something beautiful that has happened to you, however big or small. Then insert the ticket into the jar. So for every week of the year: write something that struck you. When you reread them all together, you will realize how much joy you have received and that perhaps you would not have kept in your memory.
Creativity practices
We all have a creative gift within us, we just need to unleash it. Creativity is not only for creatives, but it is applicable to all areas: it is a look at things that allows you to have a more elastic mind, to connect the dots more easily, to find solutions and to maintain a curious spirit. Creative thinking often arises from new situations which require the elaboration of a different point of view.
The words to save. As Licia Florio suggests in her book Hello World (Fabbri Editori), a good creativity exercise consists in saving the words that strike you on a post-it or in a notebook. Sooner or later they will trigger something in the mind and put in relation to each other they can give life to something new.
Journaling. That is, writing a thought on a blank page in the morning as soon as you wake up, when your mind is still empty. What to write? Anything: a memory, a dream, a wish, a mantra… this exercise has only the power to release emotions through instant writing.
Philosophical exercises
Philosophy, in antiquity, was full of exercises that meant that the philosopher could convert to the lifestyle he had chosen: thoughts, in fact, were always connected to a practice. For example, the writing a diary it was also used as self-care by the philosopher and emperor Marcus Aurelius. Writing meant paying attention to thoughts and principles that guided his life and allowed him to clarify everything that was a source of disturbance and undermined the well-being of the soul.
Writing is a way to overcome the split between what one thinks and what one puts into practice which is then the gap between happiness and suffering. There is no right way to do this, just let your thoughts flow. You can follow memories, dreams, desires that help you understand something more about yourself and cultivate a more stable happiness.
Wonder exercises
Write or draw something beautiful on a piece of paper to keep in your pocket. Why exactly the idea of ​​the pocket? Because pockets are the place to keep objects safe and, every now and then, it is from there that extraordinary things come out of which you no longer had memory. Wonder is not a quality that belongs to the things we see, but it is in our gaze, in our openness to the world.
More stories from Vanity Fair that might interest you are:
10 "valuable" mindfulness manuals for beginners and experts
Are you single? Falling in love is the 2023 antidote against difficulties
Source: Vanity Fair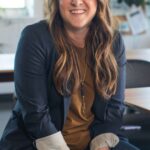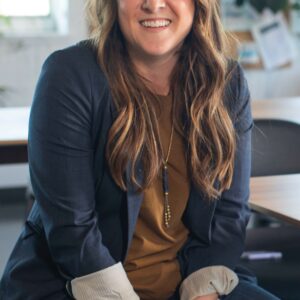 I'm Susan Karen, a professional writer and editor at World Stock Market. I specialize in Entertainment news, writing stories that keep readers informed on all the latest developments in the industry. With over five years of experience in creating engaging content and copywriting for various media outlets, I have grown to become an invaluable asset to any team.
- Article Bottom Advertisement -