If they don't treat me like that, I don't want anything! Orlando Bloom takes the stage to help Katy Perry with her corset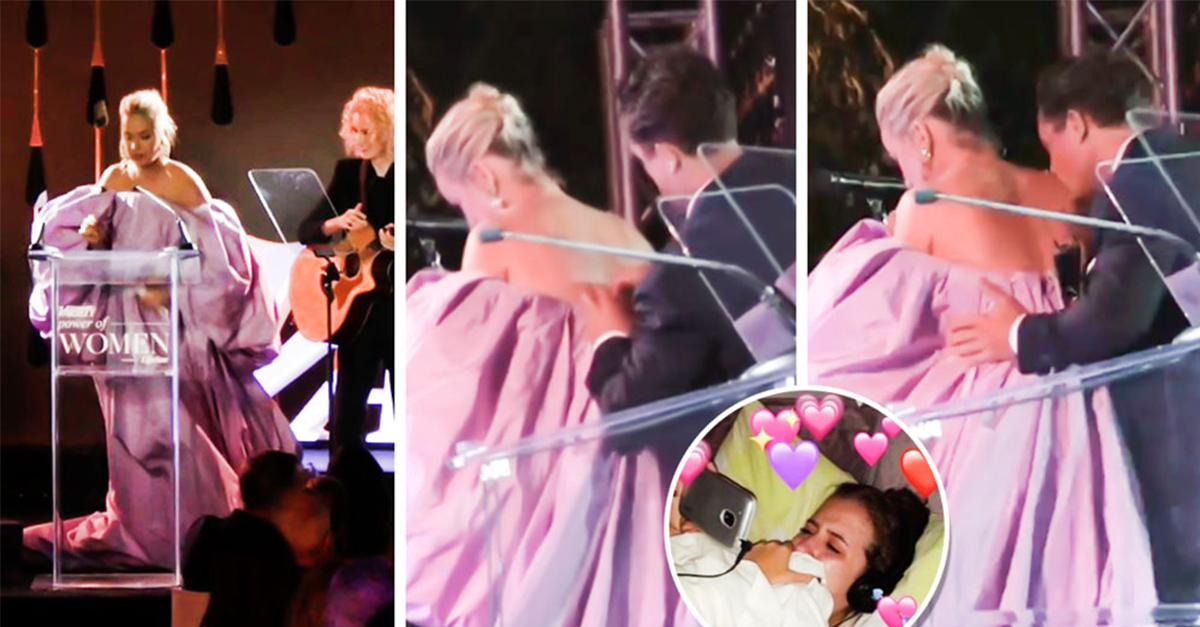 We grew up watching Disney stories in which the princess always finds her brave knight and that is what we all dream of having. Some are still searching for the one, but others, like Katy Perry, have finally found the ideal prince.
A few days ago the singer had a small emergency with her wardrobe while she was on stage during one of her concerts and the handsome Orlando Bloom did not hesitate for a second, he went up to her and helped her, and well … girl we do not deserve less than an Orlando in our lives.
A true hero
.@KatyPerry got a little help from her fiancé Orlando Bloom before singing at Variety's 'Power of Women' event. 💖 pic.twitter.com/2mv14A3XPl

— Pop Crave (@PopCrave) October 2, 2021
Before she took the stage for her performance at the Variety event in Los Angeles, Katy was fine, but from one moment to the next, the singer began to feel that the corset of her wardrobe was taking her breath away.
Her prince charming noticed that something was not totally right, but before he could figure it out, the singer said loud and clear:
Orlando, can you undo my corset? It's too tight and I can't sing.
He did not hesitate for a second, he took the stage and managed to free her from those bonds. Before going downstairs, he gave her a quick kiss on the shoulder and, honestly, it was a tender moment that everyone in the audience enjoyed, especially since Katy called him: "my hero".
What was Katy doing there?
Katy was honored at the Variety event for her work with the nonprofit Firework Foundation. During her speech, the singer thanked her followers and also her fiancé, calling him:
An incredible father, an example for our greatest gift, our daughter Daisy, a future powerful woman. Lest we forget, behind every great woman there is a great man. To my dear companion and constant sharpener of iron, like it or not, Orlando, a man who is a friend and ally of women around the world. Thank you for handling the insanity in my life with such loving grace.
Clearly, Orlando is not only a hero who is always ready to help his beloved, he is also an excellent father and an example of the man that we should all have in our lives.