A broken back with all the broken bits of this girl. There is also this image among the hundreds in the graphic novel Free Body written by Chiara Barzini, Ilaria Bernardini, Ludovica Rampoldi and Giordana Mari and drawn by Giulia Rosa, just released for Hop! Editions. Born from the psychological thriller that from book has become series (on Paramount) and revealing the dark side of gymnastics.
«The first time I wrote this novel», explains Ilaria Bernardini, «was 2010-2011, since then it has taken different forms. It was born as a script, like film script, I rewrote it in English after the US gymnastics scandals. While I was rewriting it, I realized that it could be a series and doing the screenplay this time the form of the graphic novel came about, which has things from the book, from the series, but also its own ideas and solutions».
One of these images is precisely that of the body that ends up torn to pieces.
«It is a forced, broken, judged body staged with wires that block the girls. This image tells a lot about the Martina I imagined with a stream of consciousness. Then in the graphic novel there is the possibility of inserting movements and gestures that were in the novel and in the series it was difficult to achieve».
Some say that the book anticipated what then happened: the complaints of many rhythmic girls. However, not everyone was surprised in the world of sport.
«It shouldn't have surprised anyone in the world of sport, as Vanessa Ferrari says, she had already written it. American girls had been reporting for years, as early as 1997. When research was done in the US as well as in the UK and Australia, piles of complaints were found. Doctors, osteopaths and those who were reported were only moved. So little girls away from their families lived sport, competition and resistance, but also abuse. It didn't surprise me at all that they were weighed naked in front of everyone. You didn't surprise me that they made them compete with hernias so they could be paralyzed ».
What has changed now? Why has space been given to these complaints?
«They had already said everything, but now perhaps MeToo, perhaps the case of American artistic gymnastics have changed something. Not too much, however, because as we see in these days there is already a deafening silence again».
The body is always taken to the extreme when it comes to the top. What's different about gymnastics?
"It is one of the most dangerous sports in the world. In gymnastics you can put yourself at risk with paralysis and chronic devastation and female athletes are asked to blow themselves up to know how many times they can spin on her if she were starting from difficult conditions, when mental and physical health are already lost.'
However, this sport that takes to the extreme is hugely admired.
«If there is a gymnastic jump at the Olympics, everyone stops to watch it in front of the TV. There is the expectation of whether one will fall and break. Then there is the aesthetic question: butterflies are beautiful, gymnasts are capable of representing an ideal even if they arrive at it like a continuously pruned bonsai, deprived of everything».
November 25 is the day against violence against women. Is this violence?
«Yes, it is gender-based violence, but also violence against minors. When these things happen to gymnasts we talk about girls who go to the pediatrician. These are traumas that occur when you have no means of understanding if someone is raping you. They are fantastic gyms, but there is a whole part that is in the area of ​​violence, abuse, domination, crushing. Often the gymnasts continue to go to the gym despite these adults: it is very hard for them to let go of the dream they have had since they were very young, even if the way to achieve this dream makes them feel terrible. It is as if they were running away from a place where they are abused and dominated and often it is the women who carry out these abuses or cover them up».
How did he discover this world?
"Even though I've been with the MTV cameras for years following Italian artistic gymnastics, I've never had the feeling of abuse there. I found out by studying after Chinese, Romanian, American artistic gymnastics. I was not surprised that Desio was placed in the police station».
How does a barrier arise?
«It's difficult for parents to intervene due to the distance from the girls, but also because they're at an age where they don't tell everything, least of all if you have an agreement with a coach who can decide whether you go on the platform. There are coaches who call themselves a second mother, some who say that the best gymnast is the orphaned one. The structure must be changed, a safe space created in which one can report anonymously. The girls will still want to do gymnastics and the managers will still be there, but the system has to change. Abroad now no physiotherapist is alone with a girl. To become champions, incredible sacrifices must be made, but everything that can be protected along this path must be protected».
Has anything changed for the girls?
«I hope they have understood that there is a new landscape where females are finally speaking out: women in Iran, gymnasts, women Simone Biles who leave the Olympics because they are not mentally well. I trust the girls."
More stories from Vanity Fair that may interest you:
– Special orphans, Valentina and the others: «Listen to us»
– Without Escape
Source: Vanity Fair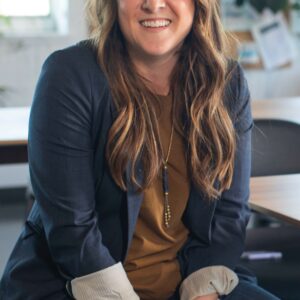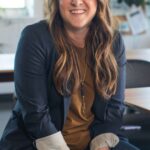 I am a writer at World Stock Market. I work on the Finance and Market section and write about stocks, ETFs, and market trends. I have been involved with writing for over 8 years and have experience in various industries such as finance, technology, and cryptocurrency.