Anitta did a live from the hospital where she is hospitalized in São Paulo this Wednesday (7) to reassure fans about her health and explain why she had to be hospitalized for the second time in less than a week. She also took the opportunity to say that she had to choose between canceling her participation in Farofa da Gkay, a party hosted by her friend Géssica Kayane, or Carnatal, which takes place over the weekend in the capital of Rio Grande do Norte.
"I always work for the truth, I never cancelled, I never signed up for any event, I would never do that, even more so with the birthday of someone I love. I was hospitalized yesterday [terça] and I knew I couldn't jump out. I spoke with my team to understand where there would be less damage and we understood that where there would be less damage would be Farofa because it is a private event, which has other attractions. We chose to be with Gkay because she is my friend", said the singer who made the transmission in a hospital bed.
Not to mention the exact diagnosis that doctors are looking for, Anitta said in the broadcast that she started investigating her health after starting preparations for a documentary where she would climb Mount Everest, three months ago.
The funk artist said that she began the preparations in the United States and, when consulting a doctor, the specialist said that she had a "condition [de saúde] very serious," but that she was feeling fine.
"I was fine, I thought that some things I couldn't do were because I was working too hard. I thought 'I'm going to rest a lot on the plane [na viagem para o Everest]🇧🇷 I went anyway and when I got there, after four hours of walking I was speechless. I went back and started with doctor, hospital, etc. Difficult to diagnose, every hour with a nodule in the lung, things happening with the stomach, pancreas, I could not climb a flight of stairs, so I disappeared from social networks", said Anitta.
In São Paulo, during her first hospitalization, she underwent tests and said she would not reveal which ones so as not to "generate sensationalism" and the results were positive, which made her excited and thus worked hard in the following days.
"I told them to mark things. Then I worked Saturday, Monday, yesterday and it was irresponsible of me, I thought I was fine, that everything was right. I started to feel a little bad, similar to the beginning when I was in the Himalayas, that I had to go back", said the artist.
Anitta was keen to point out that everything is fine and her health is under control.
"There is nothing more important than our health. I'm not bad, dying. Everything is under control. What we're doing here is treatments and ensuring that what I'm feeling is because I didn't respect a time to go back to work little by little. I should have come back calmly, "she said.
The artist should leave the hospital this Thursday (8), according to a note released by her press office, and she assured that she participates in Carnatal.
"Carnatal will be peaceful. Everything is fine and this is the last time I talk about it ", ended Anitta.
Crumbs
One of the most talked about events on social media, the gkay's farofa ends this Wednesday (7) with a lot of subject for those who like to follow the lives of influencers and celebrities.
The event has been held since 2017 on a date close to the hostess's birthday, who turned 30 on Saturday (3), and since its announcement, months ago, it has generated controversy and curiosities.
There are 400 guests – invitations are not sold – selected on social networks according to their popularity and engagement, that is, how much it reverberates what they do on their profiles on Instagram, Twitter and even YouTube channels.
Source: CNN Brasil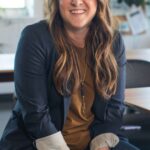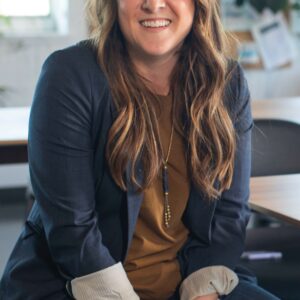 I'm Susan Karen, a professional writer and editor at World Stock Market. I specialize in Entertainment news, writing stories that keep readers informed on all the latest developments in the industry. With over five years of experience in creating engaging content and copywriting for various media outlets, I have grown to become an invaluable asset to any team.