In one country: 20-year-old Windows XP still dominates, significantly overtaking Windows 10 and Windows 11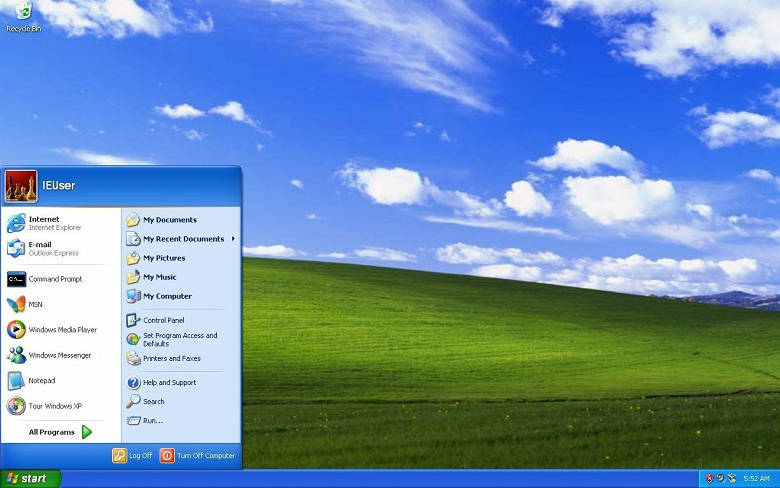 Recently, the legendary Windows XP operating system turned 20 years old. Despite its venerable age, its share among other versions of Windows is still very noticeable.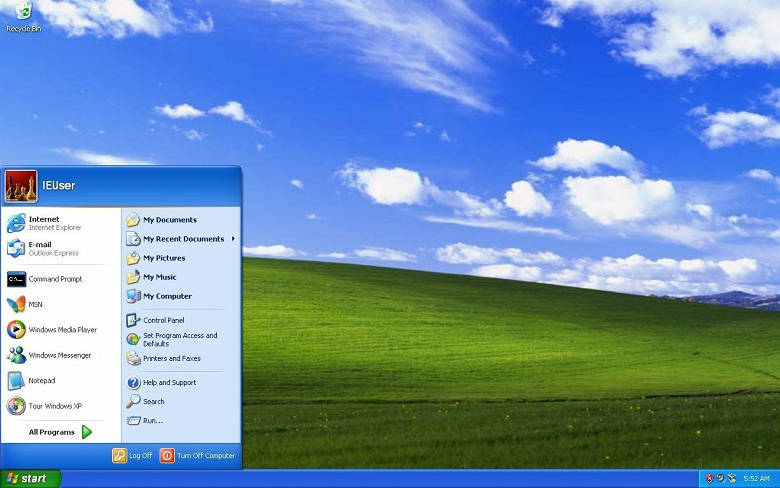 According to statistics from Statcounter, as of September 2021, the share of Windows XP is 0.59%, overtaking the much younger, but less popular Windows Vista (0.26%). The share of Windows 10 is 79.84%.
However, as the thematic resource WinFuture drew attention, there is one country where Windows XP occupies a dominant position, almost twice ahead of modern Windows 10 and leaving the latest Windows 11 to swallow dust far in the tail.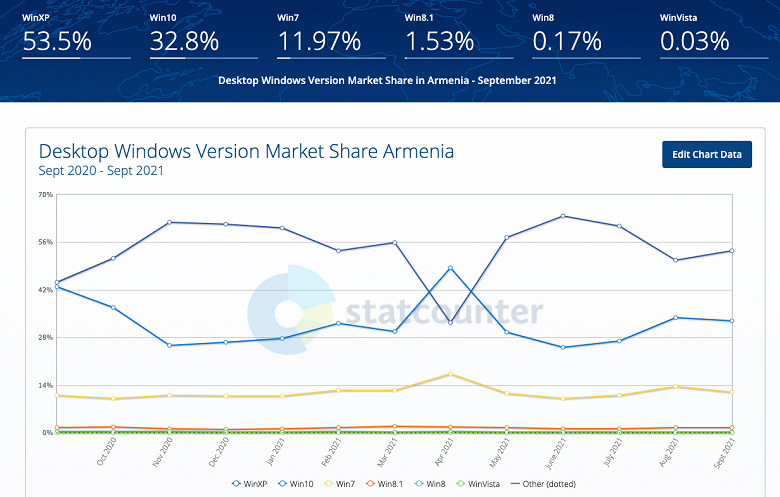 This country turned out to be Armenia. According to Statcounter statistics, as of September 2021, the share of Windows XP in Armenia is 53.5%, while Windows 10 accounts for 32.8%, Windows 7 is in third place with 11.97%, and Windows closes the six leaders. 8.1 at 1.53%, Windows 8 at 0.17% and Windows Vista at 0.03%.
.