The Russian brand Caviar, known for its extravagant versions of flagship smartphones, has expanded the iPhone 13 Pro Visionaries collection with a new very interesting model called the iPhone 2G.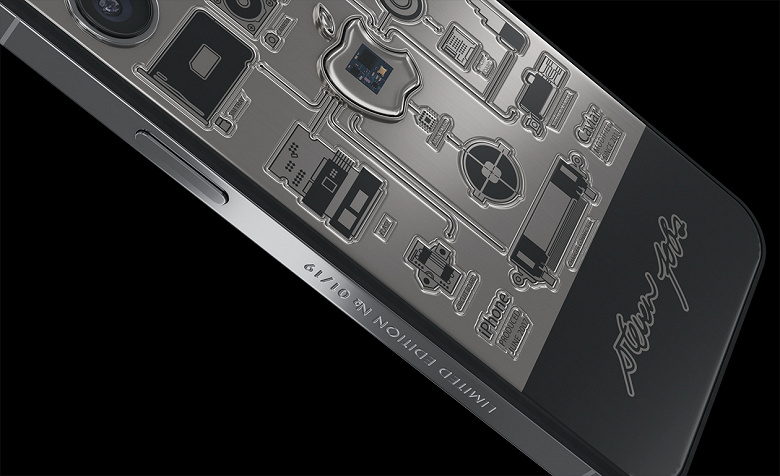 The Visionaries collection was originally presented in October. It is dedicated to the legendary visionaries of our time – Apple founder Steve Jobs, Tesla and SpaceX founder Elon Musk, and Jack Ma, creator of the Chinese online trading giant Alibaba.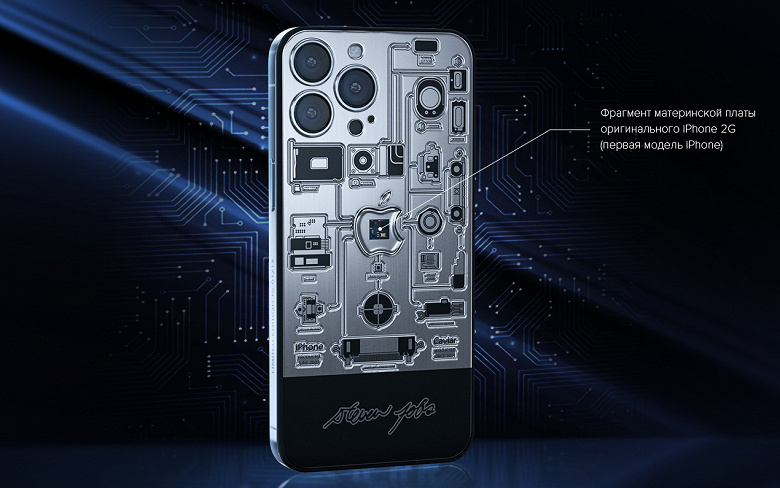 This time, the engineers managed to do a very painstaking and interesting job – to use particles of the original, very first iPhone in the decoration of the iPhone 13 Pro (review).
A fragment of the motherboard of the very first generation iPhone is built into the body of the smartphone. The original iPhone fragments are split into 19 pieces for 19 pieces of the limited edition Caviar iPhone 2G.
Parts of the original smartphone are enclosed in a sealed capsule in the form of Apple's branded bitten apple and filled with jewelry resin. The aircraft-grade titanium case is laser-etched into the interior of the iPhone 2G.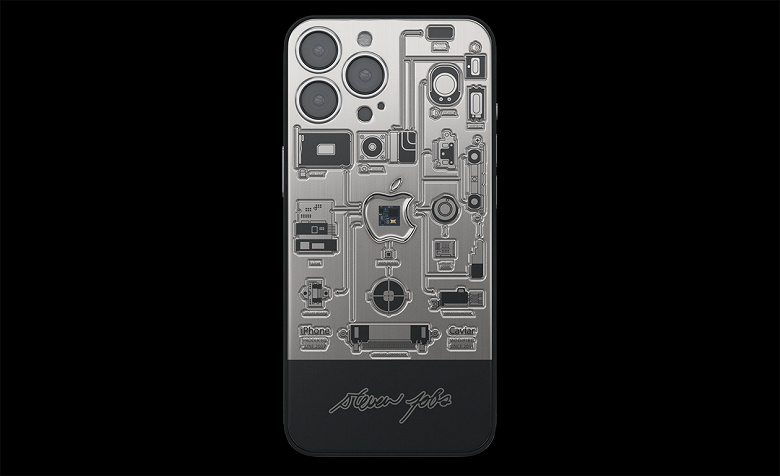 Those who wish are offered versions based on the iPhone 13 Pro and iPhone 13 Pro Max with different memory capacities at prices ranging from 424 thousand rubles to 529 thousand rubles.
The founder of the Caviar company Sergey Kitov noted:
For this capsule collection, I donated my own iPhone 2g. I perfectly remember my feelings from the phone – it was a new reality, when you had the whole Internet in your palm. I remember how unusual and unusual it was at first to use it, but after a couple of months I could no longer imagine myself with a push-button telephone. "
.