In the battle against the Omicron variant, Joe Biden: Announces travel measures, free Covid-19 home test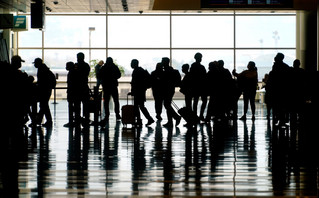 The President of the USA Joe Biden presented his battle strategy today against the Omicron and Delta variants for the winter, including free and insurance-covered Covid-19 tests to be carried out at home and new conditions for international travelers.
The US government will ask private health insurance companies to reimburse their 150 million customers for 100% of the cost of over-the-counter tests Covid-19 they will do at home, US officials said, and provide an additional 50 million free tests through clinics and health centers for the uninsured.
«We will fight this variation with the help of science and with speed, not with chaos and confusion", Said the Biden from the National Institutes of Health in Maryland, warning that infections will increase in the winter.
«The actions I am announcing are the ones that can unite all Americans and should unite us in the fight against covid-19", He underlined.
The US Government urges all eligible Americans to be vaccinated or given booster doses to fight Ομικρον, while increasing family vaccination centers and expanding availability in pharmacies.
Less than 60% of the American population, or 196 million people, have been fully vaccinated, one of the lowest rates among rich nations. The U.S. administration says another 100 million Americans are eligible for booster doses.
In addition, the US plans to require international travelers entering the country to be tested for Covid-19 one day before departure, instead of up to three, regardless of their vaccination status. Measures to use the mask on planes, trains and public transport will be extended until March 18.
The White House is considering additional measures and ways to boost tests and vaccinations, which will depend on the severity of the variant, White House spokeswoman Jen Psaki said earlier.