The adrenaline rush when you set foot in a place never seen before, the smells of another city, the sound of the voices of those who live there, i scents and colors of nature, and then the wonderful one feeling of being away from home, to be able to forget everything and live, at least for a while, in another life: until we can return to travel no one will ever be able to make us experience these emotions but in the meantime, to understand what happens in the world that is outside our houses, i virtual travel (done well) can be a viable alternative.
I realized this on a pandemic Sunday that seemed the same as the others until, with a click, I found myself Tokyo: all thanks to Miravilius, streaming platform that organizes live events from cities around the world with professionals who make one-hour visits on site, in Italian, and with whom you can interact to ask questions, always live.
While I was on the sofa, at 11 in the morning, in the heart of Japan, where it was six in the afternoon, there was my guide: Daniele, from Liguria for more than 10 years transplanted to the capital of the future. With a selfie stick in his hand pointed at busy streets and skyscrapers, in livestreaming he showed us what it's like to live the last hours of a weekend in Shinjuku, the center of Tokyo. Shinjuku is the area where a station that is the first in the world for number of passengers (3 million people a day), the largest department stores in the country, the most impressive buildings – such as the Tokyo Metropolitan Government Office built by Kenzo Tange inspired by Notre Dame – a old popular neighborhood full of tiny bars and restaurants to eat yakitori and ramen (Omoide Yokocho) e Kabuki-cho: the largest and best known red light area in the city with sparkling signs of beautiful women and men who invite you to come in and try.
The classic tourist spot, but Shinjuku is perfect for getting a taste of Tokyo, to discover her own way of being devoted to the future and at the same time attached to the past and to habits that perhaps we Westerners will never fully understand, and above all Shinjuku is the ideal starting point to understand what's happening in Tokyo now. The advantage of a live-streaming visit, compared to a videoreportage, basically it is right here: allows you to understand directly what is happening in the place you are visiting, even if through the screen, at a time when we are all a little more curious to know. Thus, among the crowded streets of citizens neatly lined up, each with his mask, at a distance, I saw how rigorous but possible life that continues to flow despite the pandemic could be, despite the increasing cases (which in the country are endangering – for the second time – the Olympics), despite the variants, the dangers, the lack of vaccines, the hospitals in trouble. "Tokyo has been in lockdown for a month, in which only the large department stores and gyms have closed. From that moment on, the Japanese, in their style, accepted to live with the virus, and began diligently to take precautions with which they now continue to live their lives ", explains Daniele.
While acting as a virtual guide Daniele does the same things he would do if he met us in person: answers questions from all participants in the trip (they are done via chat), while continuing to walk through the crowded streets telling the story of the city and many curious details that he encounters along the way. For example huge vending machines for drinks on every corner ("The Japanese – he says – are crazy about it"), streets with no name (in Japan the address is simply the name of your building), perfect flower beds that tell the deep schinto respect for nature, in which each element is a kami (ie a deity). All this before reaching the goal: the temple Hanazono, in the heart of a garden where the noise of Shinjuku skyscrapers makes room for silence. "Like all temples, it is open 365 days a year so that you can always pray, even if the Japanese only go there on New Year's Eve because it is good, and then they get married in church because the white dress is fashionable": concludes Daniele , before leaving with a customary «arigato» and making an appointment for the next trip.
Would I do it again? Yes why it was an interesting journey, he taught me things I didn't know about Tokyo and the Japanese, it lasted just right to keep the level of attention high and also it was useful to understand how I could set up the next real trip to Tokyo. Because, even when we can return to travel normally, tools like these immersive livetours offered by Miravilius could be a valuable tool for planning, as well as to discover all those places that for one reason or another we will never be able to visit in person. And then, not insignificant detail, these virtual trips are cheap: a visit (and there is no limit of spectators) 8,99 euro, and until the end of April there is an offer to watch all Netflix-style live tours, until the end of May, with 9,99 euro. A whole month of virtual travel: from Cape Town to Stockholm and then Tel Aviv, Florence, New York and, among others, Ushuaia. Not bad for a travel planner. At least for now.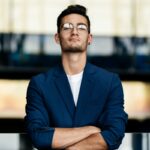 Donald-43Westbrook, a distinguished contributor at worldstockmarket, is celebrated for his exceptional prowess in article writing. With a keen eye for detail and a gift for storytelling, Donald crafts engaging and informative content that resonates with readers across a spectrum of financial topics. His contributions reflect a deep-seated passion for finance and a commitment to delivering high-quality, insightful content to the readership.