Incident with Turkish coastguard in Cyprus: He opened fire and forced a Coast Guard boat to withdraw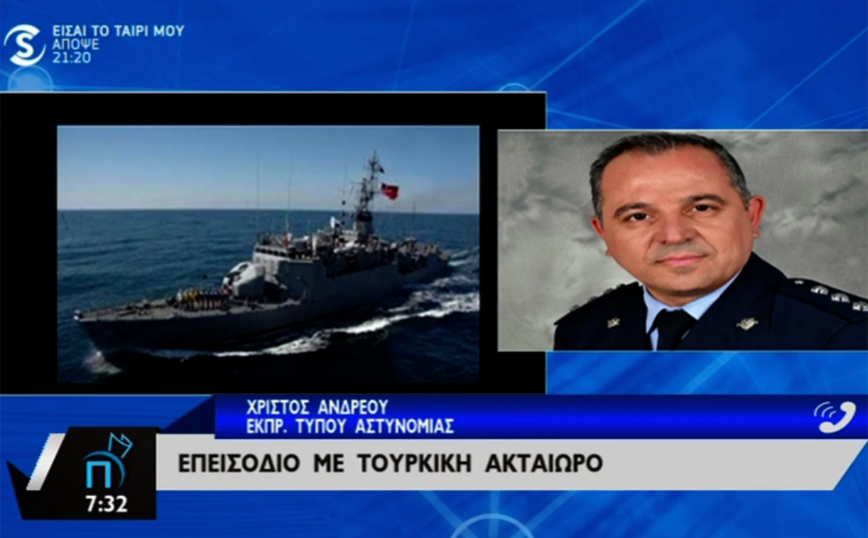 A serious incident took place in Tillyria, Cyprus. Specifically, Turkish coastguard opened fire to force a small boat of the port and naval police to withdraw from an area he was patrolling, according to the sigmalive.com.
What the representative of the Cyprus Police states
According to Police Spokesman, Christos Andreou, the port boat based at the fishing shelter of Kato Pyrgos and a three-member crew, around 03:30 in the morning was on patrol to deal with the phenomenon of illegal immigration 11 nautical miles off Tillyria.
Then, according to the representative of the Police, the Turkish coastguard appeared in the area with aggressive intentions and started chasing the small boat of the port, even using fire for intimidation.
The challenge continued, as the Turkish coastguard continued to chases the port ship, almost to the entrance of the fishing shelter.
According to the spokesman of Y.of the Ministry of Defense, Christos Pieris, this is not a simple incident. Speaking on the First Broadcast, he noted that "the matter is being investigated, with the operations center of the National Guard gathering information for the competent Ministry to take action."