Though there has been some decrease in people over-purchasing food items such as fruits and vegetables, canned soup, frozen food and more, as they did back when the pandemic started. People still continue to head over to the market to buy food items and keep their cabinets stocked. As the fear of the second wave increases, consumers continue to make sure that they have plenty of food items stored in case of an emergency lockdown.
Conagra Brands (CAG) CEO Sean Connolly on Yahoo Finance's The First trade said: "The way I would describe it is, think back to March and April, there was this incredible pandemic stock up where you saw an incredible spike of consumers buying everything off the shelves and stocking their pantries and freezers. Then things got to a more normal rate where people were eating down their inventory and replenishing it on the go. We have stayed in that mode."
"In the last couple of weeks, we saw an uptick in eating occasions at home," he added. "It has been a modest uptick over what is a pretty strong baseline. Some thought there would be more deceleration. We're seeing sustained strength in terms of at-home eating."
In the third quarter a week ago, the analyst earnings estimates were blown away by Beverage and snacks giant PepsiCo (PEP). According to the estimates, the company earned diluted earnings per share of $1.66 and net sales of $18.09 billion, surpassing estimates of $1.49 per share and net sales of $17.23 billion.
The demand for Gatorade, Rica-a-Roni, Quaker Oats oatmeal, and Pepsi soda has powered the sales to a great extent.
PepsiCo CFO Hugh Johnston told The First Trade: "Overall, the beverage business did strongly and the snack food business continues to deliver the strength we have had in recent months." He further included that PepsiCo can't keep its new Cheetos Mac 'n Cheese on the shelf the demand is so strong.
A rise in demand for Blue Buffalo pet food seller and Lucky charms cereal was also noticed.
On 23rd September, it was reported by General Mills' (GIS) that there was an impressive gain of 9% in the fiscal first quarter sales. An increase of 27% was noted in the adjusted earnings as well. Dessert mix, soup and baking mix are the categories that received the most boost in gains for General Mills. Other than this there was a 6% increase in Blue Buffalo sales.
Jon Nudi, General Mills North America retail president said in an interview: "It has definitely been a ride as we move through the pandemic. We have seen the heightened trends that we saw during the spring, those categories have picked back up over the last few weeks because families have gotten back in the back-to-school routine and as outdoor dining winds down in parts of the country. We're seeing categories pick up. At the same time, retailers are bringing in an extra day or two of supply. So, we are operating full steam ahead right now. Actually, some categories we haven't been able to catch up, such as soup and baking mixes. We have such elevated demand. It will be a few months before we get back into a normal routine."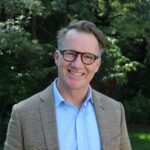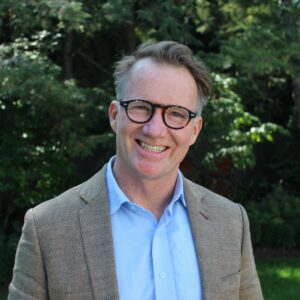 I'm James Harper, a highly experienced and accomplished news writer for World Stock Market. I have been writing in the Politics section of the website for over five years, providing readers with up-to-date and insightful information about current events in politics. My work is widely read and respected by many industry professionals as well as laymen.