India and China are on the cusp of having few or no journalists officially working in each other's countries. The move is yet another sign of the fragile relations between the world's two most populous nations.
India's New Delhi-based government last week urged Chinese authorities to "facilitate the continued presence" of Indian journalists working in the country and said the two sides "remain in touch" on the matter.
Three out of four journalists from major Indian publications based in China had their credentials for this year revoked by the Chinese government starting in April, according to an Indian media source.
On the other hand, China's Beijing-based government said last week that there was only one Chinese reporter left in India due to "unfair and discriminatory treatment" of its reporters, and that his reporter visa had not yet been renewed.
"The Chinese side has no choice but to take appropriate measures," foreign ministry spokesman Mao Ning told a briefing when asked about a article of "The Wall Street Journal" bringing the recent accusations of journalists.
The situation is the last point of controversy in the conflicting relationship among neighbors, both countries that have nuclear weapons. Ties between the neighbors have deteriorated in recent years amid rising nationalism in both countries and volatility in the its disputed border.
A reduced presence of journalists – which include both those from China's government-run state-run media and India's mainstream media – could further degrade these ties and each country's perception of the other's political and social circumstances, at a time when there is little room for misunderstanding.
Tensions between the two remained high after a long-running territorial dispute erupted into a deadly conflict in Aksai Chin-Ladakh in 2020. Last April, the Indian defense minister accused China of violating existing border agreements and of "erode the entire base" of bilateral relations.
It was not the first time that journalists have been embroiled in geopolitical conflicts in recent years.
China accused the United States of "political repression" in 2020 after Washington cut the number of Chinese citizens allowed to work at Chinese state media agencies in the US, citing the "surveillance, harassment and intimidation" of foreign reporters in China and the need to "level up" the game.
The Chinese government countered by expelling journalists from several major US newspapers. Both sides also imposed visa limitations on members of each other's media organizations.
The number of foreign reporters in China has declined in recent years following expulsions of US newspapers, intimidation of reporters of Australian vehicles in Beijing and the long delays in visa approvals within an increasingly restrictive and hostile media environment for foreign reporters.
Expatriates
On Sunday, Chinese state news agency Xinhua published a first-person account by Hu Xiaoming, the New Delhi bureau chief since 2017, describing the "torment" of Chinese reporters over "visa issues" in India.
"The Indian government's brutal treatment has exerted enormous psychological pressure on Chinese journalists in India," wrote Hu, who said the Indian government had rejected his visa renewal in March, claiming he had already stayed in the country too long.
Due to Indian visa policy, Xinhua's New Delhi branch "now has only one journalist working on a valid visa," the article said.
A spokesman for the Indian foreign ministry declined to comment on the number of Chinese journalists in the country during a news conference.
"All foreign journalists including Chinese have been carrying on their journalistic activities in India without any limitations or difficulties in reporting," said spokesperson Arindam Bagchi.
Bagchi did not confirm the loss of credentials for Indian journalists in China, but said such reporters had struggled to work from there.
The newspaper "The Hindu" published in April an article saying China's foreign ministry had decided to "freeze" the visa of its Beijing correspondent Ananth Krishnan, as well as that of a second journalist, Anshuman Mishra, of Indian public broadcaster Prasar Barahti.
When asked about the measures at the time, a Chinese ministry official said the government was responding to "unfair" treatment of its reporters in recent years, including requiring the Xinhua reporter to leave the country in March. Earlier, in 2021, a reporter for the state-run CGTN network with a valid visa was instructed to leave the country.
China's government has not said whether there are other Chinese reporters with valid visas to India who are currently outside the country.
China maintains tight control of its state-owned media, which it views as vehicles for spreading its propaganda messages abroad.
A Western correspondent awaiting a visa to work in China said the situation experienced by Indian reporters was "in line with a pattern we have seen in recent years of linking the approval of visas for journalists in China to the granting of visas to state media reporters. in other countries, thus involving bilateral relations more broadly".
India, on the other hand, is under increasing criticism for possible diminished press freedoms and censorship.
Earlier this year, Indian officials invaded the BBC newsrooms in New Delhi and Mumbai, citing allegations of tax evasion, weeks after the country banned a British broadcaster documentary that criticized Prime Minister Narendra Modi's alleged role in deadly riots more than 20 years ago.
rising tensions
The latest situation involving reporters from the two countries "comes down to the complete erosion of trust between governments," said Manoj Kewalramani, a China Scholar at the Takshashila Institution in Bengaluru.
Since Chinese reporters work for state-owned media, the government of India likely sees them as "state actors," according to Kewalramani.
If New Delhi does not approve of reporters' visas, as Beijing has claimed, that would be an example of India's strategy of "imposing costs" on China that do not involve military escalation, but which exert pressure to return to the status quo along the border.
Since the 2020 clash, India has taken several steps against China, including the ban on the social media platform TikTok and other well-known Chinese apps, saying they pose a "threat to sovereignty and integrity", as well as blocking Chinese telecom giants Huawei and ZTE from providing the country's 5G network.
Amid concerns in New Delhi that China is an increasingly powerful regional force, the Indian government has also strengthened its relationship with the United States, including through the Quadrilateral Security Dialogueor QUAD – the grouping of Japan, the US, India and Australia seen as a counterweight to an increasingly assertive China.
Last month, China boycotted a Group of 20 (G20) tourism meeting organized by India in the Himalayan territory of Jammu and Kashmir, citing its opposition "to holding any kind of G20 meetings in disputed territory". India and Pakistan claim the disputed Kashmir region in its entirety.
A regional bloc that provided a forum for China-India to meet, the Shanghai Cooperation Organization will meet in the coming months, but virtually. It is not known, therefore, when the next expected opportunity for a face-to-face meeting between Modi and Chinese leader Xi Jinping will be.
When it comes to journalists' local presence, fewer Indian reporters in China will be a blow to a more nuanced understanding — and could also have a negative impact in Beijing, according to Kewalramani.
"For a long time, the Chinese government has been telling the Indian government and the Indian people to have an independent view of China separated from the Western prism," continued the expert.
"If you deny reporters access to the country, how can this independent perspective be developed?", asked the Indian.
Source: CNN Brasil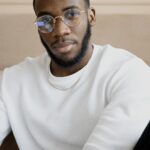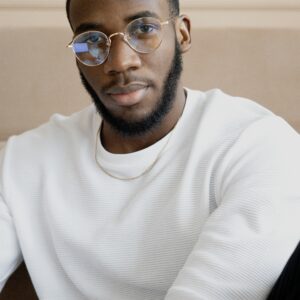 Bruce Belcher is a seasoned author with over 5 years of experience in world news. He writes for online news websites and provides in-depth analysis on the world stock market. Bruce is known for his insightful perspectives and commitment to keeping the public informed.