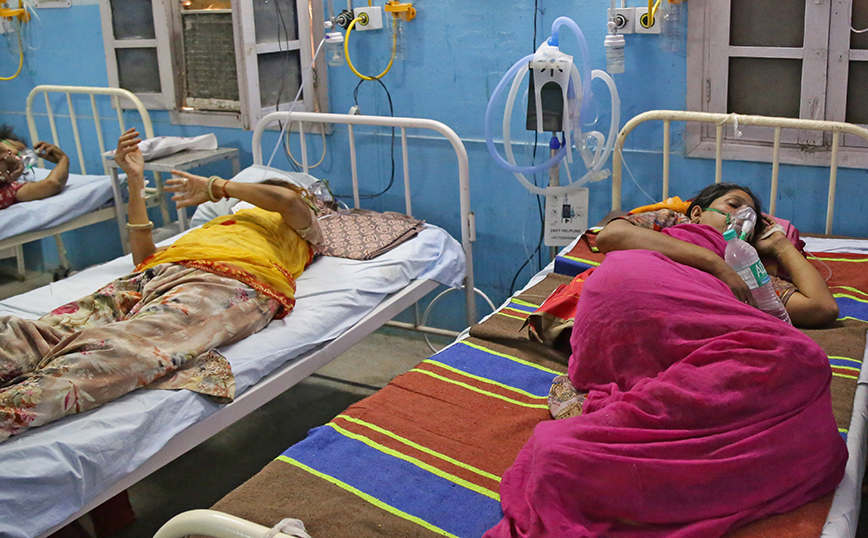 At least 55 people were admitted to the hospital today, Thursday (29/9) after the leakage of ammonia in a meat processing plant in India.
According to Indian police this is the second incident of this kind that has occurred in two days.
Police said in a statement that workers complained of respiratory problems and fainted after an ammonia pipeline exploded and released noxious fumes into the factorywhich is located in the city of Aligarh, in the northern part of India.
"At least 55 workers, most of them women, were rushed to hospital after the spill", a local police official told AFP.
"Most of the workers had lost consciousness," he explained, as reported by the Athens News Agency.
Rescue crews rushed to the factory and tried to prevent the spread of the gas.
Police said the facility was temporarily closed and the incident was under investigation.
On Wednesday, 28 workers fell ill, of which at least five are in critical condition, after an ammonia leak at a shrimp processing plant in Odisha state, in the eastern part of the country.
Accidents often occur in factory units in India due to lack of government oversight and widespread corruption.
In 1984, India experienced one of the worst industrial accidents in the world. Thousands of people died after a gas leak at a pesticide factory owned by the American company Union Carbide.
Source: News Beast