The investigation by Canadian authorities that India may be involved in the murder of a member of the Sikh religion on Canadian soil has triggered a standoff between Ottawa and New Delhi, with mutual expulsions of diplomats.
The movement by both countries began after Prime Minister Justin Trudeau said Canada was investigating "plausible allegations" linking India to the June murder of Canadian citizen and prominent Sikh leader Hardeep Singh Nijjar.
"Over the past several weeks, Canadian law enforcement agencies have been actively investigating plausible allegations of a potential link between agents of the government of India and the murder of Canadian citizen Hardeep Singh Nijjar," Trudeau said in parliament on Monday (18 ), adding that his government would take all necessary measures "to hold the perpetrators of this murder accountable."
Canada said it had expelled an Indian diplomat, who Foreign Minister Mélanie Joly described as the head of India's intelligence agency in the country.
"Today we are expelling an important diplomat, but we will get to the bottom of this issue," she told reporters in Ottawa, adding that Trudeau raised this issue with both US President Joe Biden and British Prime Minister Rishi Sunak.
India's Foreign Ministry responded this Tuesday (19) in kind, saying it had expelled a prominent Canadian diplomat based on its territory.
"The diplomat in question has been asked to leave India within the next five days," the statement said. "The decision reflects the Government of India's growing concern about the interference of Canadian diplomats in our internal affairs and their involvement in anti-India activities."
Nijjar was a prominent Sikh leader in western Canada and, according to local police, was shot in his truck in June by two masked gunmen outside a Sikh temple in Surrey, British Columbia.
His death shocked and outraged the Sikh community in Canada, one of the largest outside India and home to more than 770,000 members of the religious minority.
Video: Canada accuses India of ordering activist assassination
Following Trudeau's comments, two prominent Sikh community groups in Canada, the British Columbia Gurdwaras Council (BCGC) and the Ontario Gurdwaras Committee (OGC), called on the Canadian government to "immediately suspend all intelligence, investigation and prosecution cooperation with India."
"Canada's comprehensive response must reflect the gravity of India's role in the premeditated murder of a Sikh dissident living in Canada," the groups added in a joint statement.
Nijjar was an outspoken supporter of the creation of a separate Sikh homeland known as Khalistan, according to a statement from the World Sikh Organization, and often led peaceful protests against what the advocacy group called "repeated human rights violations in India and in support of Khalistan."
Nijjar's name appeared on the Home Ministry's Unlawful Activities (Prevention) Act (UAPA) terrorist list.
See also: India closes schools, offices to contain deadly virus
In 2020, India's National Investigation Agency accused him of "trying to radicalize the Sikh community across the world in favor of the creation of 'Khalisthan'", adding that he was "trying to incite Sikhs to vote for secession, agitate against the Government of India and carry out violent activities."
India said on Tuesday it rejected Trudeau's allegations, calling them "absurd and motivated."
"We are a democratic system with a strong commitment to the rule of law," said a statement released by the country's Ministry of Foreign Affairs.
"Such baseless allegations seek to divert focus from Khalistani terrorists and extremists, who have taken shelter in Canada and continue to threaten India's sovereignty and territorial integrity. The Canadian government's inaction on this matter has been a long-standing and ongoing concern."
The White House is "deeply concerned" about the allegations, National Security Council spokeswoman Adrienne Watson said in a statement.
"We remain in regular contact with our Canadian partners. It is critical that Canada's investigation continues and that the perpetrators are brought to justice," she said.
Canadian police have not arrested anyone in connection with Nijjar's murder. But in an update in August, police released a statement saying they were investigating three suspects and released a description of a possible getaway vehicle, asking for the public's help.
A spokesperson for Australian Foreign Minister Penny Wong said the country was also "deeply concerned" about the allegations.
"We are closely involved with partners on developments. We have conveyed our concerns to the highest authorities in India," said a statement shared with CNN.
"We understand these reports are of particular concern to some Australian communities. The Indian diaspora is a valuable and important contributor to our vibrant and resilient multicultural society, where all Australians can express their views peacefully and safely."
Souring relationships
Canada's allegations against the Indian government, led by Prime Minister Narendra Modi, could further sour relations between the two countries.
An ongoing trade deal between them has been disrupted, India's commerce minister said, according to local reports, adding that there are "certain issues that are of serious concern."
The issue of activism within Canada's large Sikh diaspora has been one of the sources of tension.
When Modi hosted Group of 20 (G20) leaders in New Delhi earlier this month, he did not hold a one-on-one meeting with Trudeau, but rather on the sidelines of official meetings, where the Indian leader "conveyed our strong concerns." On continued anti-India activities by extremist elements in Canada," according to a statement from the Indian government.
Analysts at the time pointed to Trudeau's perceived sympathy for Sikh activists as a particular area of ​​contention.
Relations between the two leaders have been cold for several years.
In 2017, the Canadian leader was seen at a Sikh event in Toronto, where separatist flags and posters depicting an extremist Sikh leader killed in an Indian Army operation in 1984 were displayed.
Source: CNN Brasil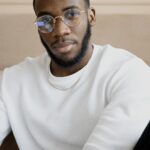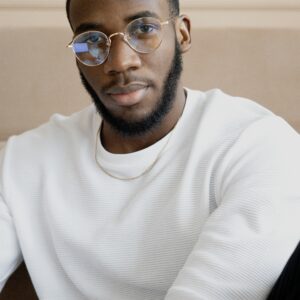 Bruce Belcher is a seasoned author with over 5 years of experience in world news. He writes for online news websites and provides in-depth analysis on the world stock market. Bruce is known for his insightful perspectives and commitment to keeping the public informed.