G20 countries have almost finalized a declaration for their leaders' summit over the weekend, Indian officials said on Friday, suggesting negotiators have made progress in resolving differences within the group over the war in Ukraine.
The streets of the normally bustling capital New Delhi were deserted ahead of the summit, with businesses, offices and schools closed as part of security measures to ensure the smooth running of the meeting, the highest-profile event ever held in the country.
Slums, monkeys and dogs were removed from the streets.
India's G20 negotiator Amitabh Kant said the summit's final declaration, the Leaders' Declaration, will be a "voice" from the global south and developing countries.
"The statement from New Delhi leaders is almost ready, I wouldn't like to dwell on it. This statement will be recommended to leaders. And only after that can we talk about the real achievements of the declaration," Kant said at a press conference.
G20 negotiators have been struggling for days to agree on the document's language due to disagreements over the war, hoping to get Moscow and Beijing to participate in producing a communique that also addresses pressing global problems such as debt and climate change.
The summit must be dominated by the West and its allies. Chinese President Xi Jinping will not attend the meeting and will instead send Premier Li Qiang, while Russian leader Vladimir Putin will also be absent.
United States President Joe Biden, German Chancellor Olaf Scholz, French President Emmanuel Macron, British Prime Minister Rishi Sunak, Saudi Crown Prince Mohammed Bin Salman and Japanese Prime Minister Fumio Kishida, among others, will be present.
China said on Friday it is willing to work with all parties and push for a positive outcome at the summit.
Chinese Foreign Ministry spokeswoman Mao Ning made the comments after a report said Sunak blamed China for delaying a deal on several issues, including Ukraine.
Sunak will ask Indian Prime Minister Narendra Modi to "call out" Russia about its invasion and use his influence to help end the war, the Financial Times reported on Thursday.
The hardened stance on the war has prevented agreement on a single communiqué at ministerial meetings during India's G20 presidency so far this year, leaving it up to leaders to find a way around the situation, if possible.
The Modi government is projecting the group's Indian presidency and summit as a showcase of its fast-growing economy and rising position in the geopolitical hierarchy.
India wants the summit's final communiqué to take into account the views of Russia and China, which have blocked efforts by Western nations to include a strong condemnation of Russia's war in Ukraine, Indian officials told Reuters this week.
Furthermore, there is some disagreement over cooperation on the issue of climate change, Indian government sources added.
The group is divided over commitments to progressively reduce the use of fossil fuels, increase renewable energy targets and reduce greenhouse gas emissions.
See also: G20 leaders are on their way to India for summit
Source: CNN Brasil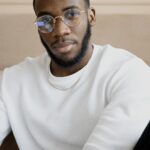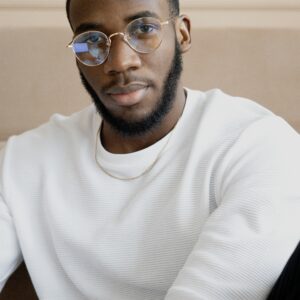 Bruce Belcher is a seasoned author with over 5 years of experience in world news. He writes for online news websites and provides in-depth analysis on the world stock market. Bruce is known for his insightful perspectives and commitment to keeping the public informed.