The physical attacks on actor Victor Meyniel at the entrance of a building in Copacabana last Saturday (2) were motivated by homophobia, the Rio de Janeiro Civil Police reported on Friday night (8).
The investigation into the case has been closed and will proceed to the state Court of Justice. The attacker, Yuri de Moura Alexandre, was charged with bodily harm, insult by homophobic acts and use of a false document.
Bodily injury can still evolve into serious bodily injury after new reports are completed. The last crime occurred because Alexandre had an Air Force doctor's badge, which was not proven.
"We are not going to listen to anyone else, enough people were heard to make it clear and evident that there was, indeed, a homophobic act. That the injuries were carried out out of intolerance due to the repulsion of having been declared gay", said delegate João Valetim Neto, from the 12th DP.
"It was clear to the Civil Police that, in addition to the bodily injuries, there were homophobic acts carried out to the detriment of Victor Meyniel, in addition to the use of a false document", he added.
The doorman of the building where the attacks took place, who appears in a security camera video watching the scene without doing anything to prevent it, was charged with failure to provide assistance. His case was sent to the special criminal court.
remember the case
Last Saturday (2), actor Victor Meyniel, 26, was beaten at the entrance of a building in Copacabana by medical student Yuri de Moura Alexandre, who was arrested in the act.
Meyniel and Alexandre met at a nightclub and went to the medical student's apartment, according to the actor's statement. A friend of Meyniel arrived at the scene soon after.
The actor also reported that Alexandre kicked him out of the apartment and that they went down in different elevators, until they met again at the entrance, where the attacks took place.
A video from a security camera recorded the action and also the inaction of a doorman, who watched the beating without moving.
VIDEO: Actor Victor Meyniel is beaten in Rio de Janeiro
*Published by Pedro Jordão, from CNN in São Paulo, with information from Rodrigo Monteiro
Source: CNN Brasil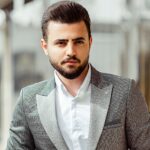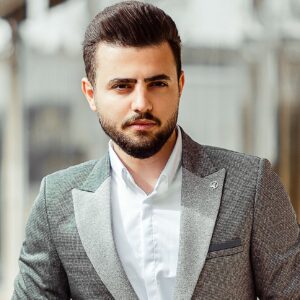 I'm Robert Neff, a professional writer and editor. I specialize in the entertainment section, providing up-to-date coverage on the latest developments in film, television and music. My work has been featured on World Stock Market and other prominent publications.