When Vash Chhabra started thinking about how to propose to his girlfriend, Riiya Shukla, he thought of his favorite movies from Bollywood – the Indian film industry. But instead of trying to create a complicated song-and-dance scene, he had another idea: the airport.
"In Bollywood movies, I think eight times out of ten, the couple only get together at the airport," Chhabra told CNN . "The actress is leaving. The actor would run to the airport (to stop her) and they would live happily ever after."
Airports also played an important role in Chhabra and Shukla's relationship.
Shukla, originally from Auckland, lives in Melbourne, Australia, where she works for the Victorian state government. She and Chhabra, who still lives in New Zealand, are in a long-distance relationship.
So Chhabra hatched a plan: he would arrange for his loved ones to be at the Auckland airport when Shukla arrived for a visit. He would be there waiting, on his knees, ring in hand.
He also had another idea: to propose to Shukla through the airport's announcement system. Getting your loved ones on board for the big day was easy, but getting through the layers of airport staff and protocol was a challenge.
Chhabra called and LinkedIn-messaged every airport employee he could find. But it was when he finally got in touch with Laura Platts, communications manager at Auckland Airport, that everything started to fall into place.
Platts helped organize the logistics, which included bringing cake, flowers and two very excited families to the airport, plus a professional crew to film it all.
Chhabra managed to record his proposal, to be played over the airport's sound system – but it took eight tries before he managed to calm his nerves enough to get it right.
In all, it took Chhabra, Platts and other airport employees a month to prepare for the big day.
Threats to the plan
Shukla, thinking she was just making a routine trip across the Tasman Sea, had no idea what awaited her on the other side.
Although she took the Melbourne-Auckland flight frequently, fate had other plans for August 18th.
First, her flight was canceled and rescheduled for later in the day. Then she almost missed her flight because of bad traffic, leaving her to rush through security to board just before the doors closed.
Upon landing in Auckland, Shukla noticed that her luggage had not arrived. She planned to go to a service desk to complain, but family members kept calling and encouraging her to forget her bags and simply come out to meet them in the arrivals hall.
Finally, she left the bags in the background.
And there was Chhabra, on his knees, with loved ones behind him holding signs that read "will you marry me?" while his pre-recorded proposal played over the sound system.
Suddenly thoughts of lost luggage disappeared.
"I was in shock," Shukla told CNN .
See also: Marriage of Ranfolde Rodrigues (with Lula, Janja and Caetano Veloso)
Source: CNN Brasil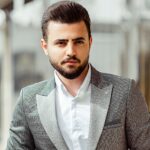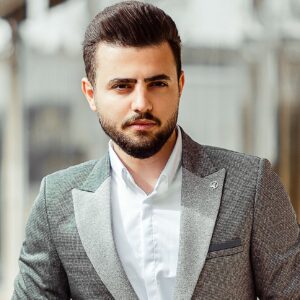 I'm Robert Neff, a professional writer and editor. I specialize in the entertainment section, providing up-to-date coverage on the latest developments in film, television and music. My work has been featured on World Stock Market and other prominent publications.