Instead of gifts at their wedding, the bride and groom asked their guests for toys to donate to children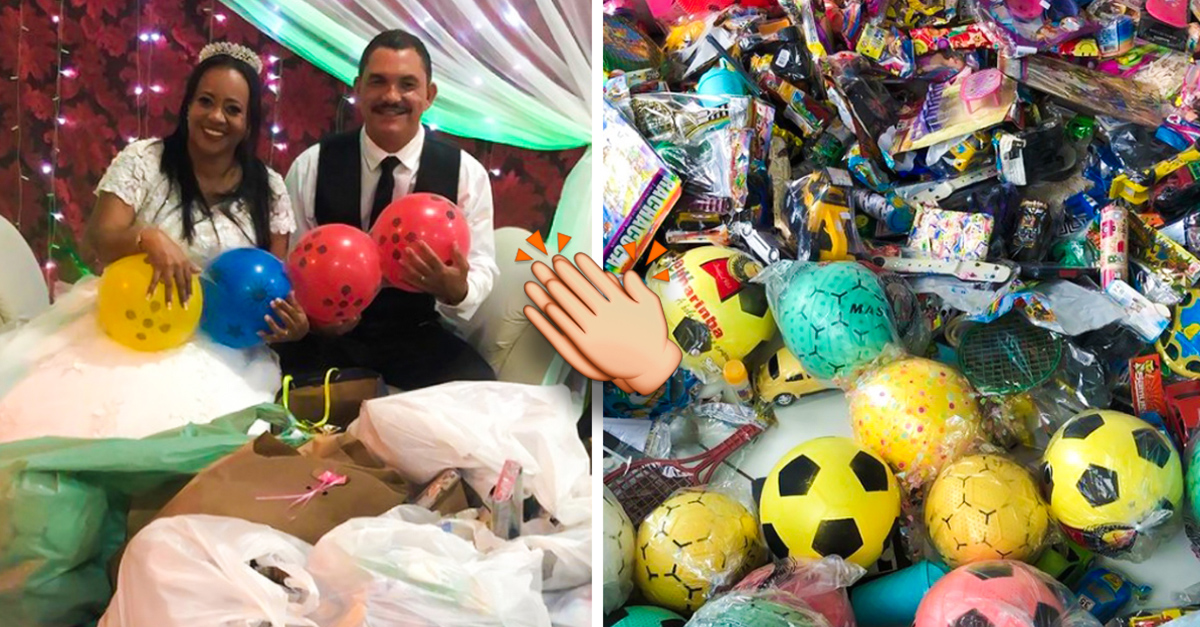 After 26 years of marriage, Elizabeth and Wellington, originally from Brazil, renewed their vows of love with a beautiful celebration in which, unlike other couples, they asked their guests to bring children's toys as a wedding gift.
The peculiar request of the couple surprised the guests, who when they knew the objective, ended up melting with tenderness, since the couple wanted to collect as many toys as possible to give them to minors living on the streets or in extreme poverty.
Elizabeth and Wellington asked their guests to bring children's toys instead of wedding gifts so that they could donate them to the neediest children in their hometown, Vitória de Santo Antão, in Brazil.
Although at the beginning, the couple had doubts about making this request, deep in their hearts they knew that they were doing the right thing, because with their initiative they would bring joy and hope to the most needy children.
We thought it would be much more affordable for guests to buy something that would appeal to children who have never had toys in the house… We found that the request was well accepted by all.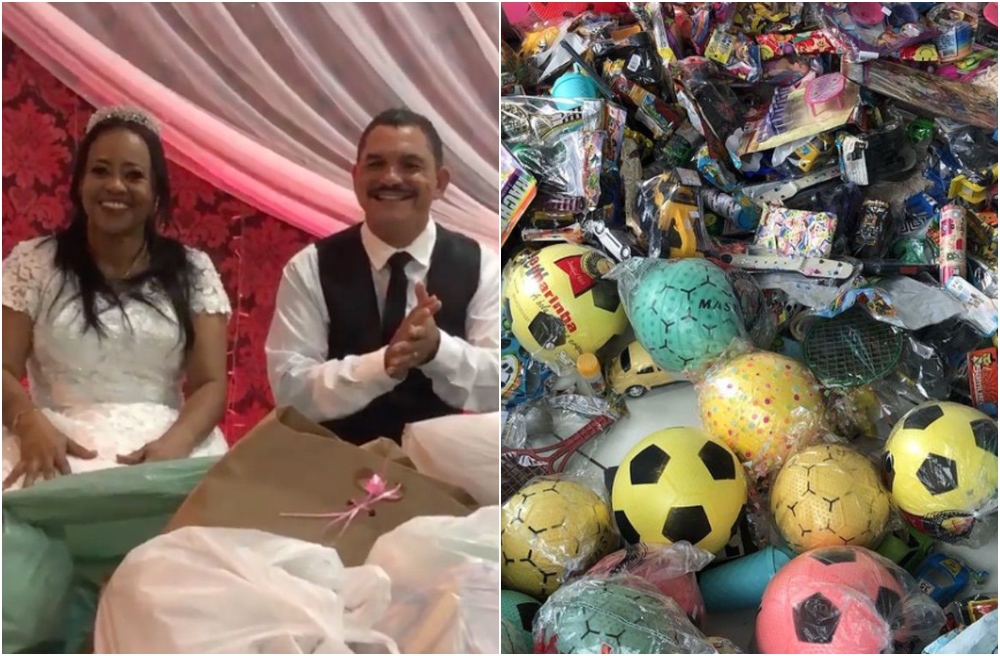 In the end, the wedding turned into an event full of joy, solidarity and humanity. The guests attended to the request and, there were even those who brought more than one toy.
It should be noted that the couple owns a non-profit foundation called Anjos da Esperança, which has been in charge of different social initiatives since 2017, and through it and its collaborators, the toys were delivered to the minors.
Elizabeth and Wellington were so happy with the result that they now motivate others to do the same, to create a chain of help that fills the hearts of many with warmth.