An explosive mix of migration flows, market revaluations, energy crisis and fiscal recession is rekindling Europe's deepest fears for a new onslaught of far-right parties. What is happening in Sweden after last week's election and what is about to happen in Italy, based on the opinion polls, next Sunday, September 25, does not leave much room for complacency.
In front of the pile of problems that the old continent is called to solve, the restoration of extreme voices that find receptive ears in not inconsiderable sections of the population that are plagued by the multiple aggravation of economic problems is now included.
Political earthquake in Sweden with the dethronement of the center-left coalition
Just last Wednesday at Sweden the conservative far-right alliance under Ulf Christerson celebrated winning power after the first announcement of the results of the September 11 parliamentary elections.
It is typical that he succeeded in dethroning the center-left coalition of outgoing Prime Minister Magtalena Andesron after 8 years of government. In fact, the 43-year-old Jimi Okeson (or Jimmy Akeson), leader of the far-right "Swedish Democrats (in name)", the party with neo-Nazi roots, became a regulatory factor in the developments. The electoral contest was politically charged from the start due to the Nordic country's historic shift from neutrality to joining the North Atlantic Treaty Organization (NATO) amid the war in Ukraine and the intensifying energy crisis.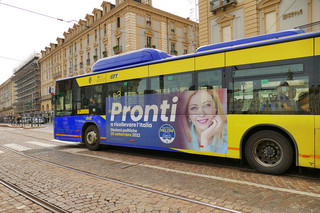 The leader of the far-right party "Brothers of Italy" Giorgia Meloni makes it clear: "If I am elected prime minister, the … party with Europe is over."
At a political gathering held a few days ago in Milan, she referred to how her country's relations with the Europe in the event that she takes over as prime minister. As he said, "everyone in Europe is worried about the possibility of forming a government with Meloni as prime minister. What will happen; The party will end and Italy will start defending its national interests, like everyone else, to find mutually acceptable solutions. The only country that hasn't done so so far is Italy, under the responsibility of the centre-left Democratic Party, which has been content with friendly pats on the back from the Germans and the French. Everyone defends their national interests and I don't criticize them, because it's completely natural."
Source: News Beast