- Article Top Advertisement -
Strong earthquakes hit Turkey and Syria early on Monday (6), leaving thousands dead, injured and homeless. The tremors were the strongest in a century in the region.
By the end of this Monday night (6), by Brasilia time, the confirmed number of deaths in both countries was already over 4,000. The number of buildings that collapsed in Turkey alone has surpassed 5,600.
- Article Inline Advertisement 1-
According to the United States Geological Survey, at least 75 aftershocks measuring 4.0 or greater on the Richter Scale occurred after the first quake.
In the face of this, the international community showed solidarity and was ready to send supplies and aid to the affected region, bringing together more than 40 nations.
A United Nations (UN) stated that the Syrians need "urgent" aid, also saying it is ready to send support. A World Health Organization (WHO) also provides support.
the government of Brazil , through the Brazilian Cooperation Agency (ABC), met this Monday afternoon to assess a possible humanitarian assistance response. The measure could also include the dispatch of an urban search and rescue team, requested by Turkey.
One of Syria's main allies, the Russia sent ten Armed Forces units, with more than 300 soldiers, according to the country's Ministry of Defense. These troops are mainly concentrated in Aleppo, Hama and Latakia.
The president of U.S , Joe Biden, expressed sadness and condolences with the facts reported, having authorized immediate aid to countries. He spoke with Turkish President Recep Tayyip Erdogan.
Biden said the US stands ready to "provide any and all assistance needed by our NATO ally [Organização do Tratado do Atlântico Norte], Turkey, in response to this tragedy," according to the White House. "President Biden expressed condolences on behalf of the American people to those who were injured or lost loved ones in the earthquakes."
The US Ambassador to Turkey, Jeff Flake, told the CNN that two search and rescue units were dispatched, each with about 70 professionals and sniffer dogs.
Faced with the catastrophic situation, a possible unprecedented help is also offered: Israel . That nation has no formal diplomatic relations with Syria, but Prime Minister Benjamin Netanyahu said he had received a request for help and approved it. A Syrian source denies this was the request.
O Qatar and the kuwait in turn, announced the opening of air bridges and the sending of specialized teams, including vehicles, winter supplies and material for setting up field hospitals.
There will also be assistance from troops from the France It is Spain , totaling over 200 people. The crisis response mechanism was activated in the European Union to coordinate relief actions.
The Prime Minister of Greece Kyriakos Mitsotakis, also spoke by phone with the President of Turkey, offering condolences and providing necessary assistance.
the president of South Korea, mYoon Suk-yeol, said he was ready to help Turkey "in every possible way", recalling the alliance in the Korean War.
More than 15 tons of search and rescue equipment will also be sent from Netherlands .
Other nations that have decided to support search and rescue operations are Iraq , Palestine , Austria , UK , Pakistan, Germany and the Czech Republic, including emergency medical supplies, first aid and shelter supplies, and medicine and fuel.
In addition to countries, civil organizations also provided humanitarian assistance, such as the Doctor Without Borders . A Red Cross International also launched a relief fund.
A CNN together with the Public Good institution, also allows donations to be made, which will be passed on to 14 organizations. See how to help through this link (in English).

(Published by Tiago Tortella, from CNN
Source: CNN Brasil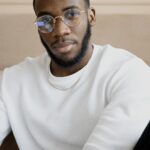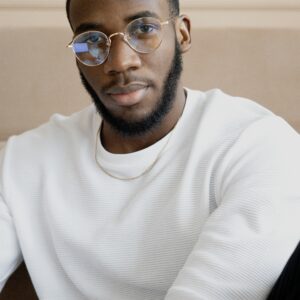 Bruce Belcher is a seasoned author with over 5 years of experience in world news. He writes for online news websites and provides in-depth analysis on the world stock market. Bruce is known for his insightful perspectives and commitment to keeping the public informed.
- Article Bottom Advertisement -