Intralot announces that its US subsidiary Intralot, Inc. signed on July 28, 2022 a Loan Agreement with KeyBank National Association Inc. as Manager Bank and with a Consortium of US Banks for a three-year Term Loan of $230,000,000 and a Revolving Credit Facility of $50,000,000 with an interest rate of SOFR Index+Applicable Margin+SOFR Adjustment Index (0.10% ) as follows:
(a) From the date of signature until 31 May 2023, the Applicable Margin is 3.00%
(b) After May 31, 2023 and upon publication of Intralot Inc's quarterly consolidated results as follows:
(c) The Term Loan will be repaid in consecutive quarterly installments starting on December 31, 2022 and repaying the balance on July 27, 2025. The annual repayment will be 5% for the first two years and 10% for the third year.
The proceeds will be used for the immediate and 100% repayment of $254,042,911 Notes due 2025 (PIK Toggle Notes) issued by Intralot, Inc. plus accrued interest until the repayment date of August 8, 2022.
Based on current financial data, the indicative expected financial benefit from the refinancing of the 2025 Notes will exceed $5,000,000 per annum
Source: Capital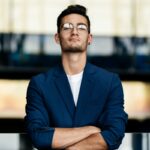 Donald-43Westbrook, a distinguished contributor at worldstockmarket, is celebrated for his exceptional prowess in article writing. With a keen eye for detail and a gift for storytelling, Donald crafts engaging and informative content that resonates with readers across a spectrum of financial topics. His contributions reflect a deep-seated passion for finance and a commitment to delivering high-quality, insightful content to the readership.