The company Hyper, known for its accessories for Apple devices, has released the HyperJuice external battery with a huge capacity of 27,000 mAh and an equally impressive total power of 245 watts.
Hyper claims the HyperJuice external battery can be used as a charger for up to four MacBook Pro laptops at the same time. The battery has four 100W USB-C ports, but the total power is limited to 245W. At the same time, the MacBook Pro consumes 61 watts.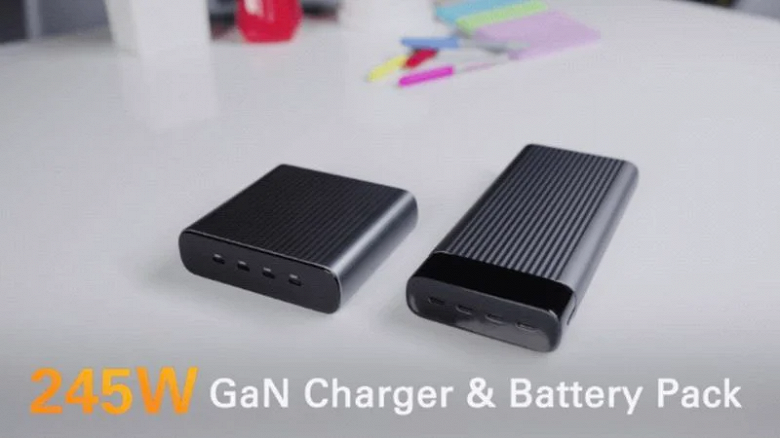 The battery has enough power to charge your MacBook Pro or MacBook Air up to two times, or the iPhone 13 as much as nine times. The built-in OLED display lets you know the battery status, capacity, charging time and power drawn from each port.
The company also released a 245W gallium nitride charger that charges the battery in just one hour. However, any other 100-watt charger will do as well.
On the Indiegogo site, the charger and battery are priced at $ 99 and $ 149, respectively. The kit will cost $ 239.
.