Skoda has held a preliminary presentation of the electric coupe-like crossover Enyaq Coupe iV, providing details about its power plant and characteristics, but showing the novelty in camouflage performance.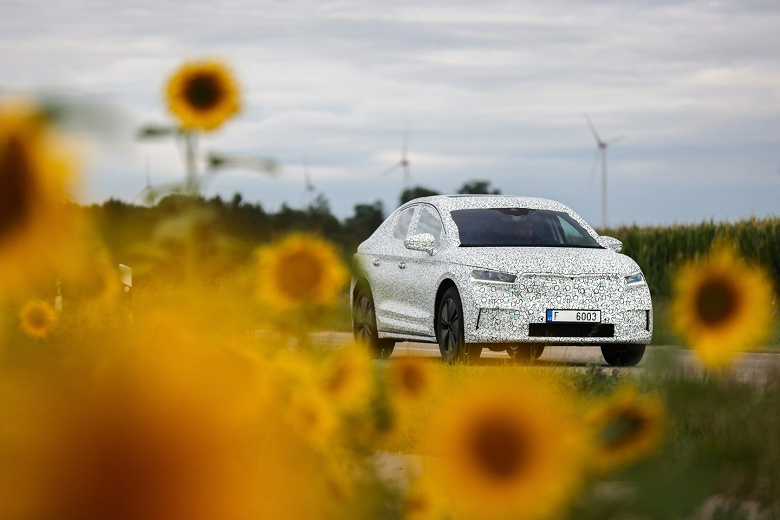 Skoda Enyaq Coupe iV will receive a liftback body with a sloping roof, the length of the car is 4563 mm (+4 mm to the length of the usual Enyaq iV), and the height is 1617 mm (1 mm lower than the Enyaq iV). Width (1879 mm) and wheelbase (2765 mm) remain the same. The new body shape made it possible to reduce the drag coefficient Cd to 0.247, and the cruising range increased by 15 km to 535 km.
The trunk volume is 570 liters. Customers will be able to choose from a variety of Design Selection packages that create a different interior ambience to suit all tastes. Loft Design Selection is a modern and cozy option, while Lodge focuses on sustainable materials such as 40% virgin wool and 60% polyester seat covers. These seat covers have a Woolmark wool lining. EcoSuite Design Selection includes leather upholstery that is environmentally friendly and safe tanned using olive leaf extracts.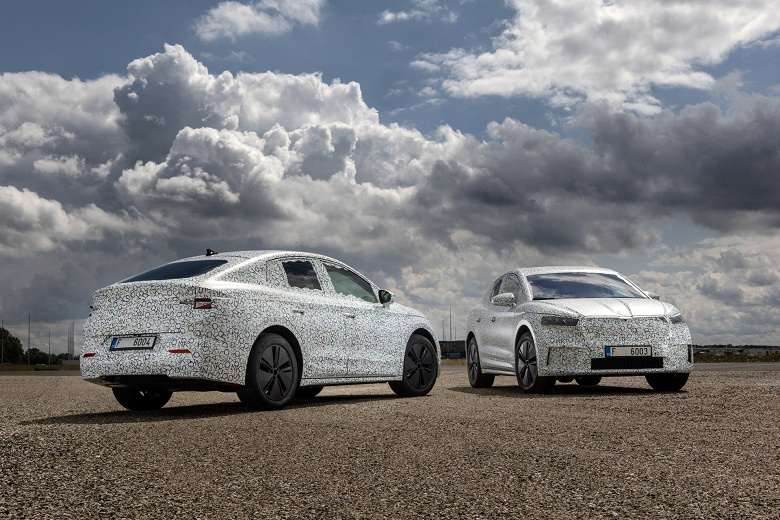 Buyers of the Skoda Enyaq Coupe iV will be able to choose between three power levels, two battery sizes, and rear and all-wheel drive. The basic version will offer a battery with a total capacity of 62 kWh (net power 57 kWh) and a 132 kW electric motor on the rear axle. The ENYAQ COUPE iV 80 version also features rear-wheel drive, a 150 kW electric motor and an 82 kWh battery (77 kWh net power). This version boasts a maximum range of over 535 kilometers on a single charge. The best model will be the all-wheel drive version of the Skoda Enyaq Coupe iV 80x, which also uses a larger battery, and the power will be 195 kW.
The Enyaq Coupe iV is expected to be released at the end of the year and prices will be announced at the same time.