The governor of Russia's Belgorod region said on Monday that "a sabotage and reconnaissance group" from the Ukrainian army crossed into Russian territory – and Ukraine confirmed that the group was made up of Russian citizens.
Vyacheslav Gladkov said the forces entered the territory of the Graivoronsky district, which borders Ukraine.
"The armed forces of the Russian Federation, together with the border service, the National Guard and the FSB (Russia's security service), are taking the necessary measures to eliminate the enemy," said Gladkov.
A CNN failed to verify the report.
Earlier, Gladkov said on Telegram that the district had been shelled by Ukrainian forces since 9 am local time, but added that no one was injured.
The villages of Antonovka, Kozinka and Gora-Podol were hit by shells or debris, Gladkov said.
A Ukrainian defense intelligence officer confirmed to CNN that the group of Russian nationals who crossed from Ukraine into Russia's Belgorod region and attacked the city of Grayvoron were "part of the defense and security forces in Ukraine, but acting as "independent entities" in Russia.
Andriy Yusov, representative of Ukraine's defense intelligence agency, told CNN : "We can confirm that this operation was carried out by Russian citizens. These actions are the consequences of intense Russian cross-border attacks, which have led to casualties and destruction."
Yusov said the units that crossed the border were "part of the defense and security forces" in Ukraine, but said: "In Russia they are acting as independent entities."
Groups called the "Russian Freedom Legion" and the "Russian Volunteer Corps" claimed responsibility for attacking the Belgorod region. In a post on Telegram, they said that they "fully liberated the Kozinka settlement in the Belgorod region. [Os] first groups entered Grayvoron."
Attacks in the Belgorod region appear to have intensified in recent weeks, according to Russian authorities.
Earlier this month, Gladkov said two drones detonated and landed in a residential area in the area. He added that there were no casualties but two residential buildings and a car were damaged.
Another drone was shot down by Russian air defense systems in the region, Gladkov said. The governor said there were no casualties and response teams were assessing the consequences on the ground.
Source: CNN Brasil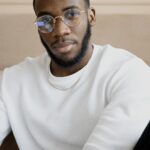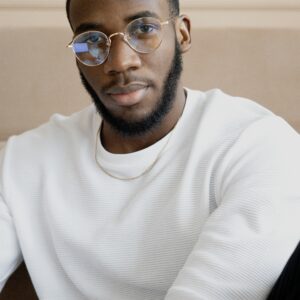 Bruce Belcher is a seasoned author with over 5 years of experience in world news. He writes for online news websites and provides in-depth analysis on the world stock market. Bruce is known for his insightful perspectives and commitment to keeping the public informed.