Today, September 12, Apple officially released the iOS 16 stable update to iPhone users around the world. Most of the planned and most significant changes were delayed until iOS 16.1 (the release will take place in October), but the latest version of the operating system is not without other useful innovations and important improvements. For example, the most interesting thing is that the developers have completely redesigned the lock screen, which has not changed for almost 10 years.
Which iPhones support iOS 16
Starting with iOS 16, support for legacy iPhones such as the iPhone 7, iPhone 6s, and iPhone SE 1st generation, which has been amazing for years, ends. They have been updated for 6-7 years – the final version of the platform from the iOS 15 cycle for them will be iOS 15.7 announced in early September. It is noteworthy that there are only four iPhones with a classic design (with a Home button) that are compatible with iOS 16.
Full list of compatible iPhones
iPhone 14, 14 Plus, 14 Pro, 14 Pro Max;
iPhone 13, 13 mini, 13 Pro, 13 Pro Max;
iPhone 12, 12 mini, 12 Pro, 12 Pro Max;
iPhone 11, 11 Pro, 11 Pro Max;
iPhone X, XR, XS, XS Max;
iPhone 8, 8 Plus;
iPhone SE (2nd generation and later).
What's new in iOS 16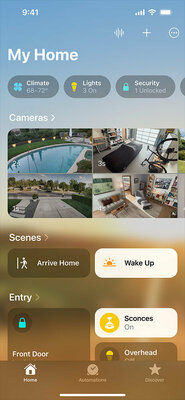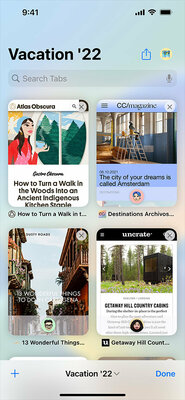 Reimagined lock screen with widgets. Lock screen elements can now be personalized to your taste: choose any image for the background (there are ready-made sets with portraits from the gallery, space, weather and emoji combinations), install widgets, edit the style and color palette for the clock and calendar. Supports the creation of several lock screens with different designs, including those based on certain focus modes.
Simplified display of notifications. Viewing notifications on the lock screen can be configured in an expanded list, a folded stack, or a hidden view. Notifications are now displayed at the bottom of the screen by default.
Login Keys and Shared Tab Groups in Safari. Sign-in keys are replacing traditional passwords – instead, when registering an account on a website, you can now choose a unique digital identifier that will be generated on demand and stored locally on the device for security purposes. To create such a key, you will need to scan your finger through Touch ID, face through Face ID or enter a passcode, in the future, authorization will be automatically performed in the same way. The Shared Tab Groups feature lets you share pre-made series of links with friends, colleagues, and family using iMessage.
New interface for the Home app. The main Home tab has been redesigned from the ground up to better manage your smart home accessories on one screen. The upper part now displays buttons for quick access to devices by category and a carousel grid of connected cameras. Among other things: the "Rooms" tab has been removed, new background images have been added.
Fitness app without Apple Watch. Even if there's no Apple branded smartwatch, the Fitness app comes preinstalled with iOS 16. The service now records steps, distance, and third-party workouts against activity rings using only the iPhone's motion sensors. At the end of the day, statistics will be collected with a total indicator of calories burned.
Total blocking mode from cyber threats. The technology provides extreme protection against "very complex and rare" targeted hacker attacks throughout the entire software architecture. The so-called digital lockdown blocks or severely restricts certain iOS features, minimizing the possibility of remote hacking. Enabling the mode currently disables attachments in iMessage, potentially dangerous scripts in Safari, and wired connections to other devices or accessories.
Medication tracking on iPhone. A new iOS 16 feature in the Health app will help you manage your medication lists and keep track of appointments. After adding drugs, the iPhone will create a common calendar for them and start sending notifications at the right time, marking each date. The information you enter is stored in your Apple account and synced across devices. Lists of medicines can be exchanged with relatives and thus, for example, monitor the correctness of taking your relatives.
Instant background removal from images. Artificial intelligence in iOS 16 is able to isolate the foreground object from photos and pictures from the Internet in a split second. The cut object is saved to the clipboard or can be immediately sent as a file by dragging and dropping. The option works in the Photos app, Safari, in preview mode, and even with screenshots.
Quick actions and video support in Text Scanner. In iOS 16, the function learned to recognize the context of the selected text. For example, by clicking on the phone number, a call will be made, and if you select the price tag, the currency conversion will appear. Also, the "Text Scanner" has earned in the video: pausing on any frame with text content, you can copy, translate or send any part of it.
Live subtitles for audio and video content. Neural networks in iOS 16 can turn audio recordings (including voice messages) and an audio track from video content into text. The broadcast takes place in real time.
Improved Face ID experience. Apple has implemented facial recognition when the iPhone is in landscape orientation. Tilt unlock is supported on the iPhone 12, iPhone 13, and iPhone 14 families.
Built-in search for duplicate contacts and photos. The standard phone book and gallery in iOS 16 now check the data for the presence of the same numbers and similar photos. The iPhone itself will show a warning if duplicates are found and offer to delete them.
Features Apple is currently working on and will bring to iOS 16.1 in October: Interactive widgets on the lock screen, iCloud Photo Sharing Library, Matter support in the HomeKit ecosystem, and the next generation of CarPlay with car-level iPhone integration.
Source: Trash Box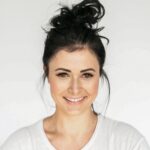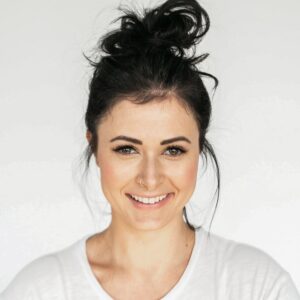 A lady with 6 years of creating content that intrigues, informs, entertains and inspires. My writing spans all topics and industries with some of my favorites related to tourism, tech, forex and stocks. From blog posts to tweets and from a para to full length featured Facebook posts, or any other form of content I do it all willingly and with enthusiasm.