Apple yesterday confirmed that the fall launch of the new products will take place on September 14th. The conference is expected to showcase the new iPhone 13 smartphones, wireless headphones and smartwatches.
Now there is new information about the iPhone 13 Pro and iPhone 13 Pro Max models, which have long been attributed to screens of different diagonal with the same hardware characteristics. We are talking about Samsung LTPO panels with a diagonal of 6.1 and 6.7 inches, which should support an adaptive image refresh rate from 1 to 120 Hz.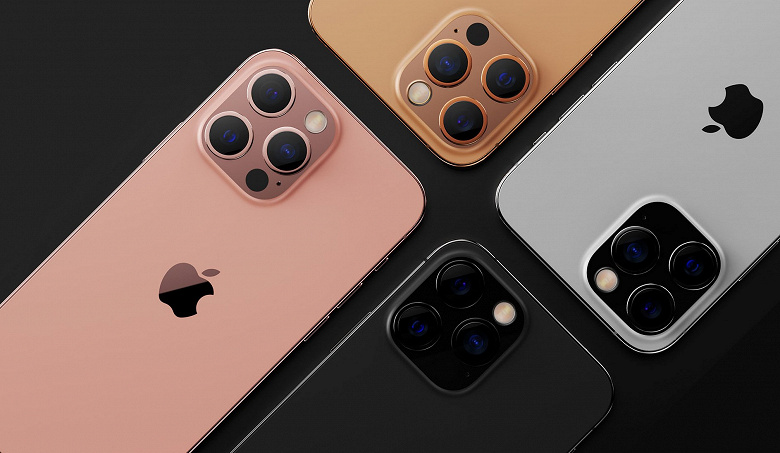 So, for the first time ever, there have been rumors that Apple may limit the refresh rate of the iPhone 13 Pro's screen using system-level software in exchange for better battery life. The reason is the iPhone 13 Pro's relatively small battery, which will drain quickly in 120Hz mode. The exact value of the reduced frame rate is not specified. But it would be logical if the maximum frequency was 90 Hz. That would place the iPhone 13 Pro exactly halfway between the 60 Hz iPhone 13 and the 120 Hz iPhone 13 Pro Max. Of course, if the screen of the iPhone 13 Pro will support 120 Hz, but this value is blocked by software, then users may be outraged and demand that Apple give them back the right to choose.
IPhone 13 smartphones will get a reduced bangs, Apple A15 Bionic SoC, up to 1TB flash memory, improved cameras, reinforced MagSafe magnets, microphones with beamforming technology and other improvements.
Sales are rumored to begin on September 24th.